Ford (F) Consolidating Ahead of Next Move
The attached weekly chart of Ford (F) shows the major bear phase and downtrend off of the July 2014 high at 18.12 into the Aug. 2017 low at 10.47.
The upmove from the 8/18 low at 10.47 to the 10/04 high at 12.46 exhibits bullish form, and thereafter, has spent 4 weeks digesting the 19%, $2 advance. My pattern work considers the past weeks as a high level, shallow, bullish continuation set up ahead of a thrust to 13.25/45 next.
Let's notice that the 4 week digestion period is traverse a range between (roughly) 12.00 and 12.40, which also happens to be in the location of the dominant multi-YEAR downtrend line in the vicinity of 12.16. Interestingly, my weekly 5 DMA is sharply up-sloping, and is crossing the price axis this week at 12.16-12.19.
The ability of F strength to hold above 12.15/20 support on a weekly closing basis will represent very positive technical action, and provide additional evidence that F is consolidating ahead of another powerful upleg. Only a decline that breaks 12.00-11.85 support will neutralize my current outlook.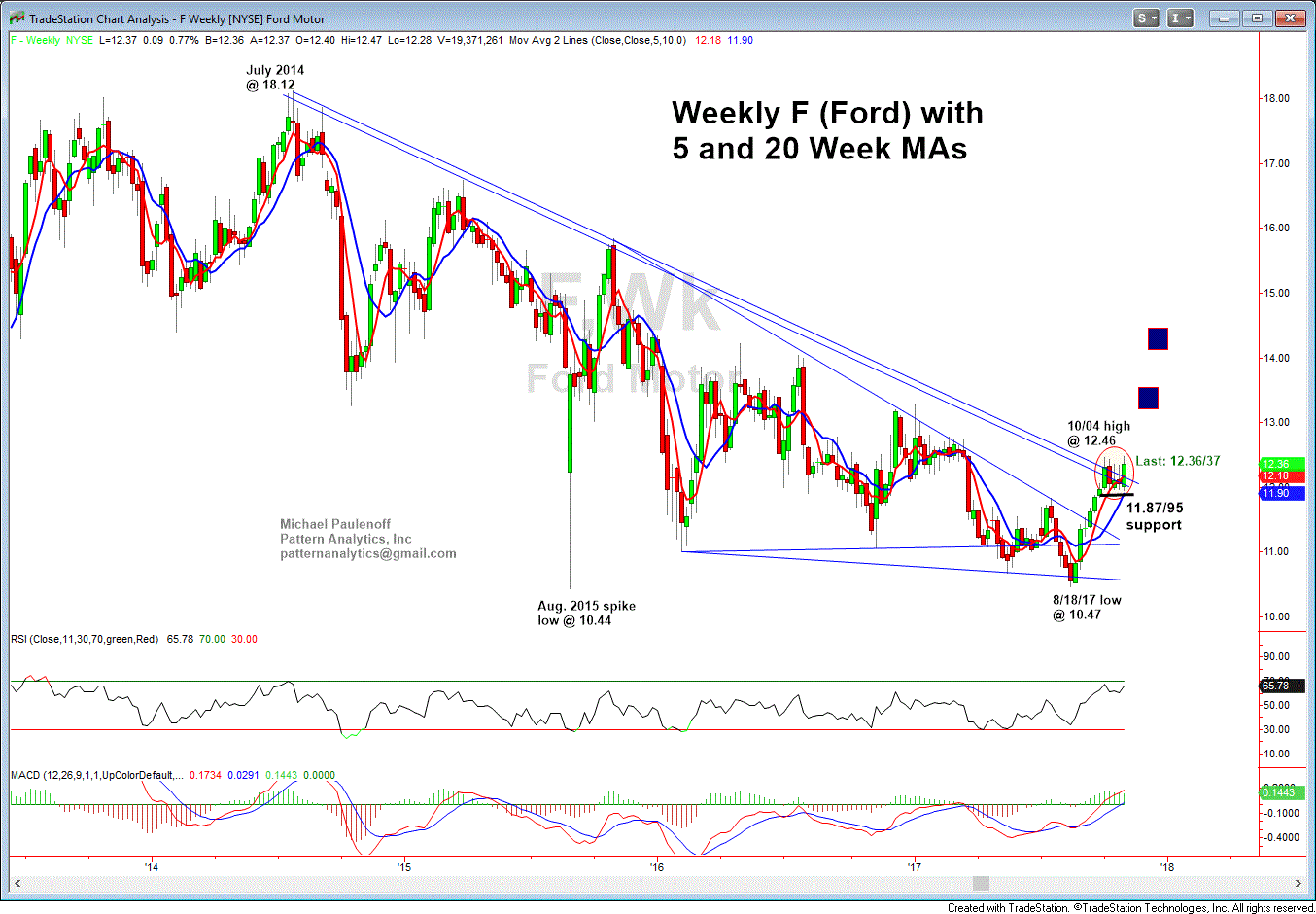 11 01 17 F Weekly GIF