PM Research, the most bearish (GE) analyst on The Street, upgraded GE to Neutral from Underweight. The analyst is "less bearish on the stock with the abating of the known unknowns." So far, at 9:10 AM ET, GE indicates 7.52/53 (+12.5%) in pre-market. Yesterday's close was 6.71.
My attached 4 hour chart shows that today's up-spike above 7.00 has inflicted initial technical damage to the Dec. portion of the still-dominant Oct.- Dec. downtrend. A sustained climb and close above 7.40 (in progress) takes out an important near term ridge of resistance, while a run at, and close above 8.00 takes back the entire prior downleg from 11/29 to 12/11, and as such, triggers near term signals that indeed, a significant low has been established (at 6.66 believe it or not, on 12/11/18).
Rather than get ahead of ourselves, let's see if this AM's pre-market GE strength can hold for an entire session into the closing bell, and if GE is trading at 7.40 or higher, evaluate the near and intermediate term technical set up. The Model Portfolio is long GE at 7.76 from 11/29.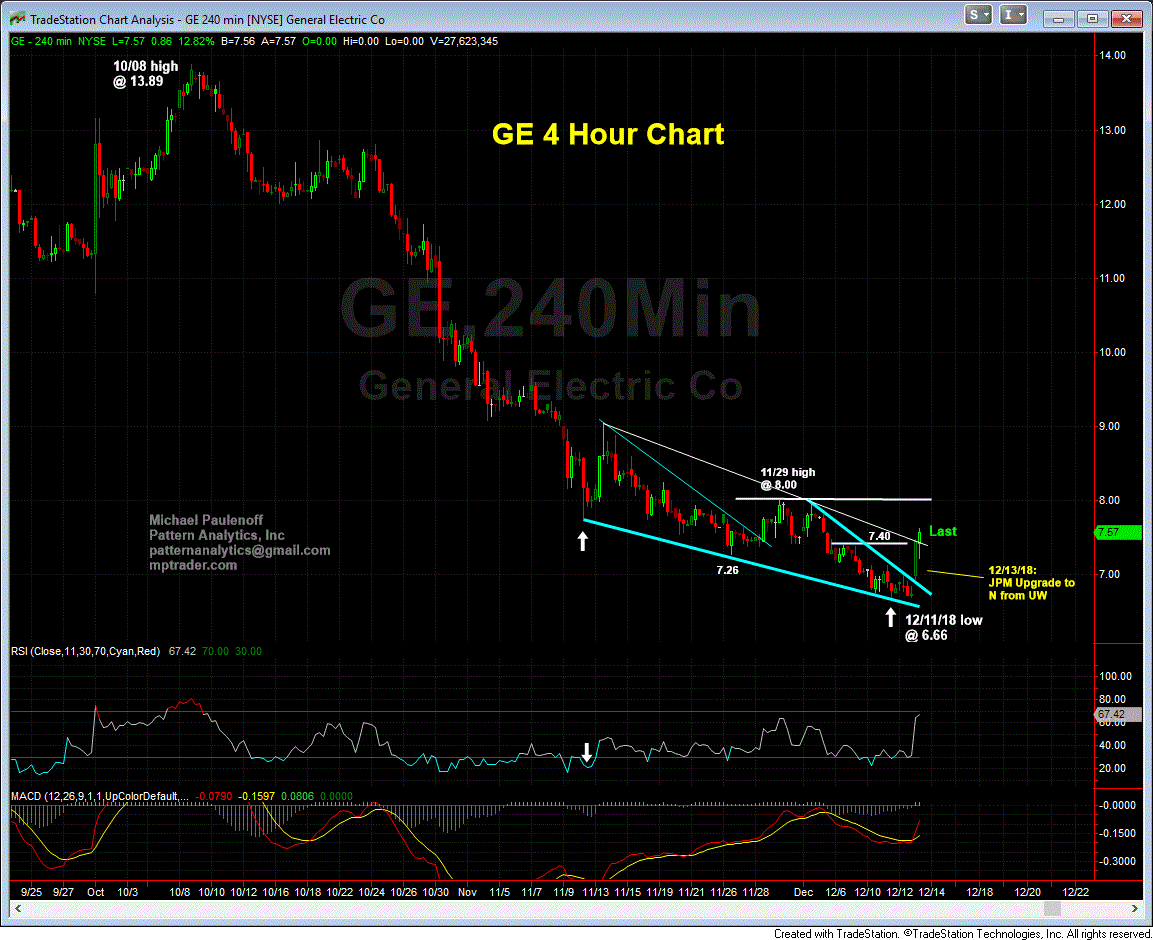 12 13 GE 4 hr 910 GIF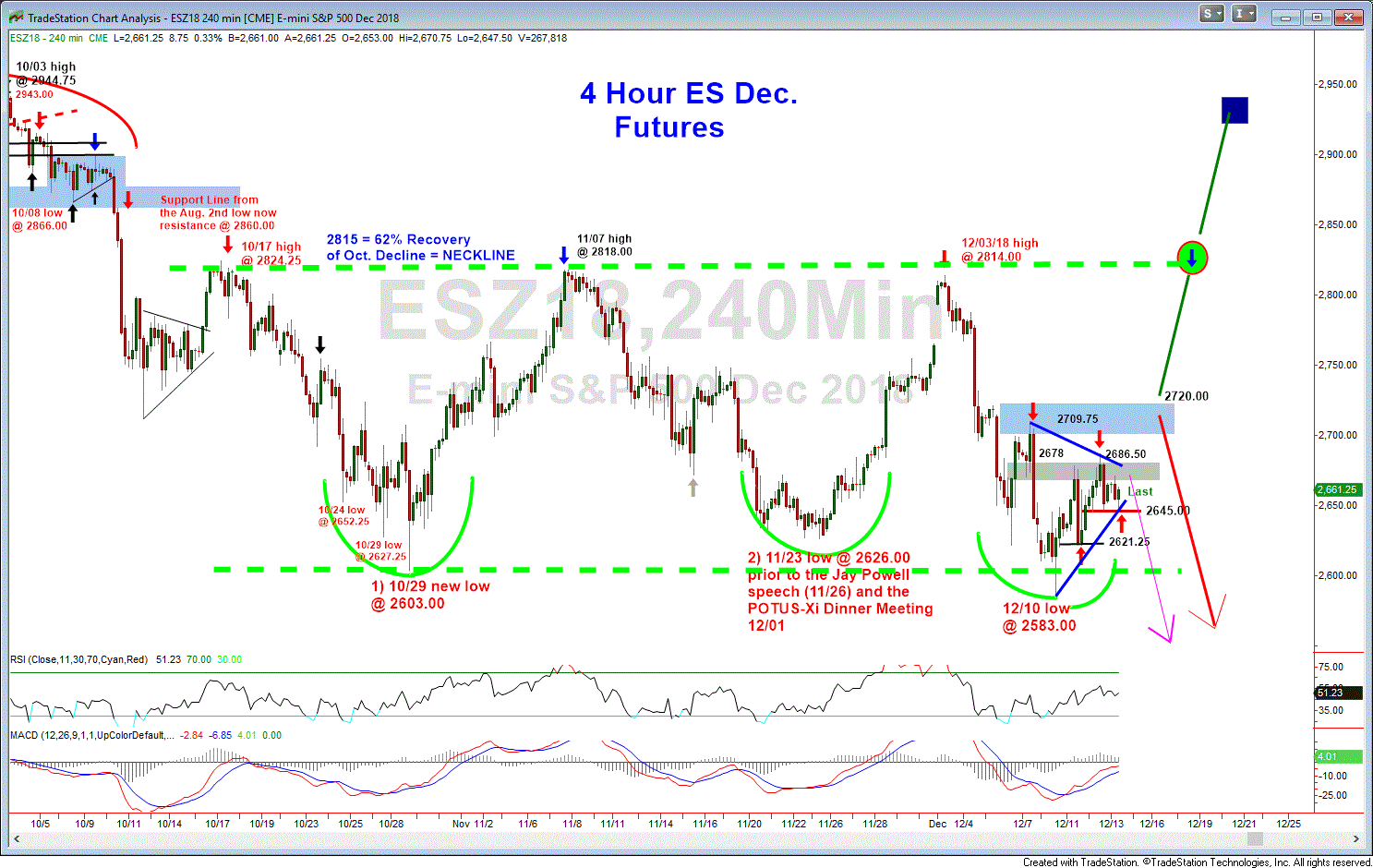 12 13 ES 910 GIF