GOOG's September Range Bound Price Action Nears Resolution
FAANG Focus: GOOG-- pretty much for the entire month of September so far, GOOG has traded in a narrow range between 1188 and 1155. Whichever side of that range eventually is taken out should trigger a $40-$60 move in the direction of the breakout.
In that the narrow Sep. range has developed $100-$120 beneath the 7/26 all-time high compels me to label it a near term bearish digestion period within the grasp of a larger-emerging corrective pattern.
Be that as it may, all eyes remain on the resolution of the range bound market for hints about the next directional move in GOOG... Last is 1164.84-1165.57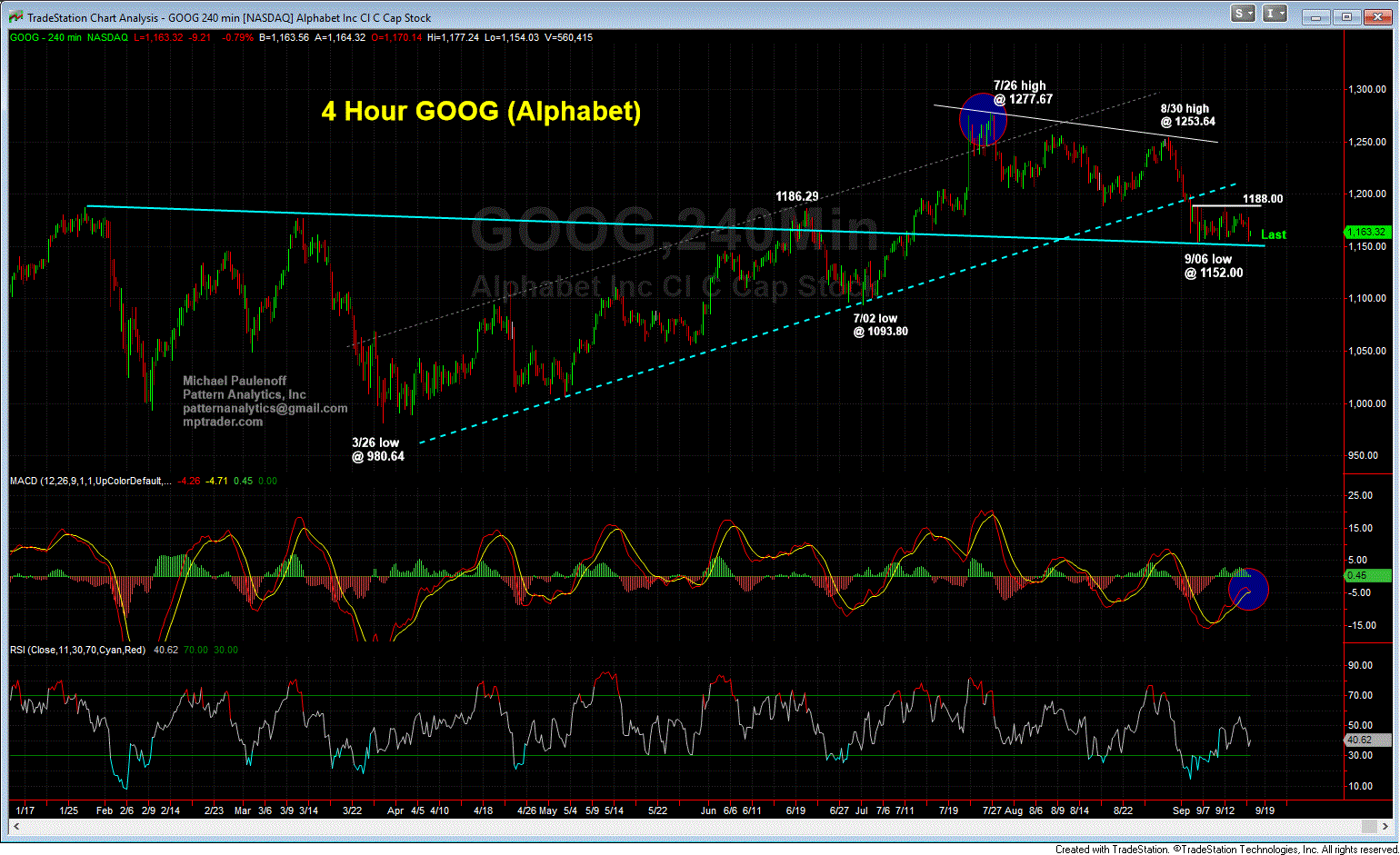 9 17 18 GOOG 1 P GIF