HES Breaking Out - Market Analysis for Jan 3rd, 2018
Another very impressive intermediate term set-up in the Energy Sector is exhibited by HES (Hess Corp.), which appears to be breaking out of an 8 month "mini-base" formation that is situated within a larger, 2-1/2 year huge accumulation-type pattern.
In my experience, the potential upside power displayed by the HES-type of set up suggests strongly that something is coming along that will materially, and positively, impact the value of the company. I don't know if that is $100 oil, a takeover or a merger, et al., but the BIG picture technical set up is "pregnant with positive potential."
With the above in mind, who knows the timing of upside acceleration? If you own or are enticed to buy HES, just be aware that patience will be a necessary virtue going forward.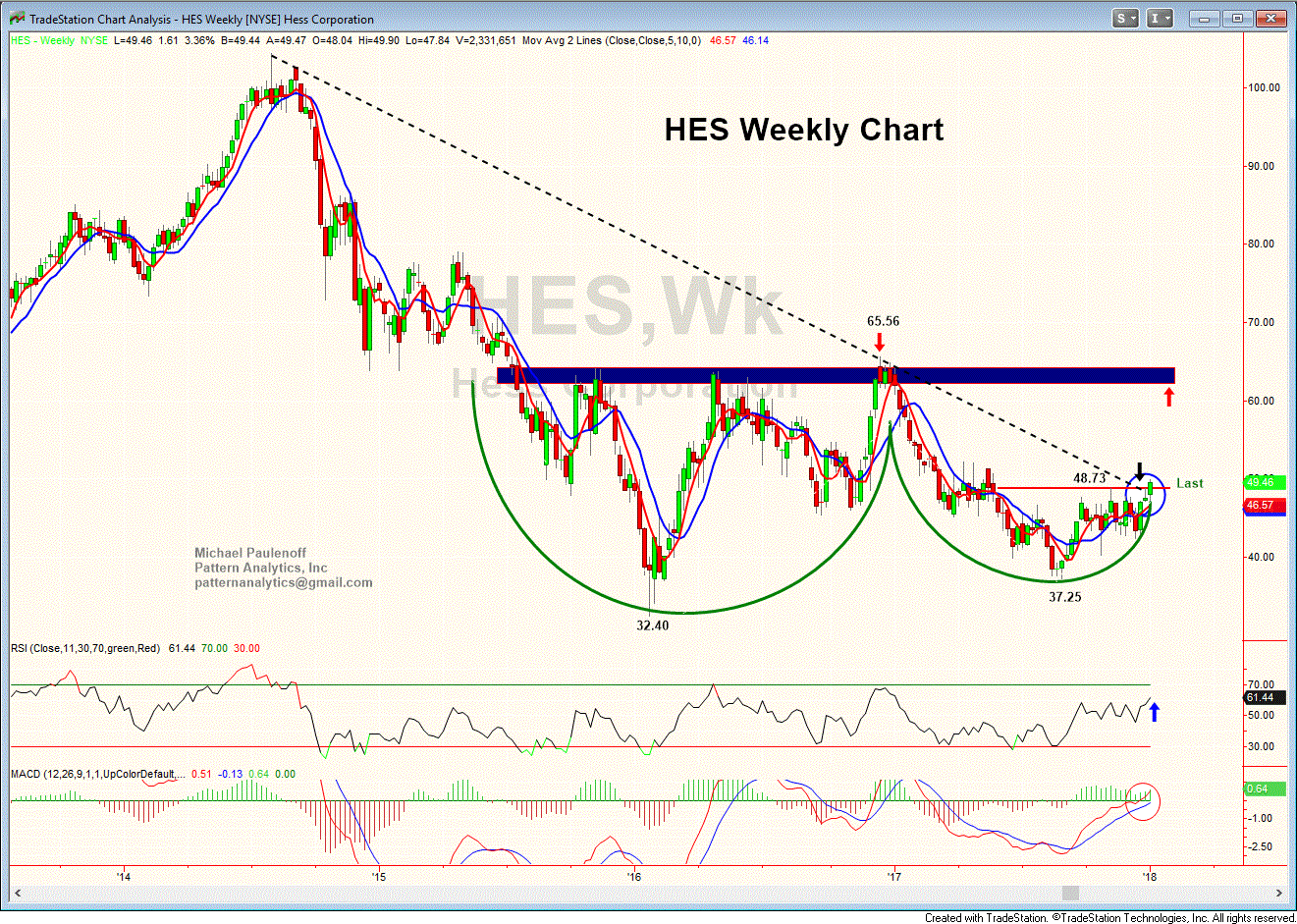 1 023 18 HES Weekly GIF