Has AAPL Put in A Significant High?
AAPL-- has violated important micro support at 160-159 one day after it hit a new all-time high at 162.51-- amid glaring nearer term momentum non-confirmations (MACD, RSI) that suggest it has reached near term upside exhaustion that the most immediate upleg off of the 8/11 low at 154.06 is complete.
The real question however, is whether or not the larger major upleg from 141.70 (to 162.51) also is complete? A decline that breaks and sustains beneath 157.30 is needed to trigger additional damage that confirms the larger upleg also is complete...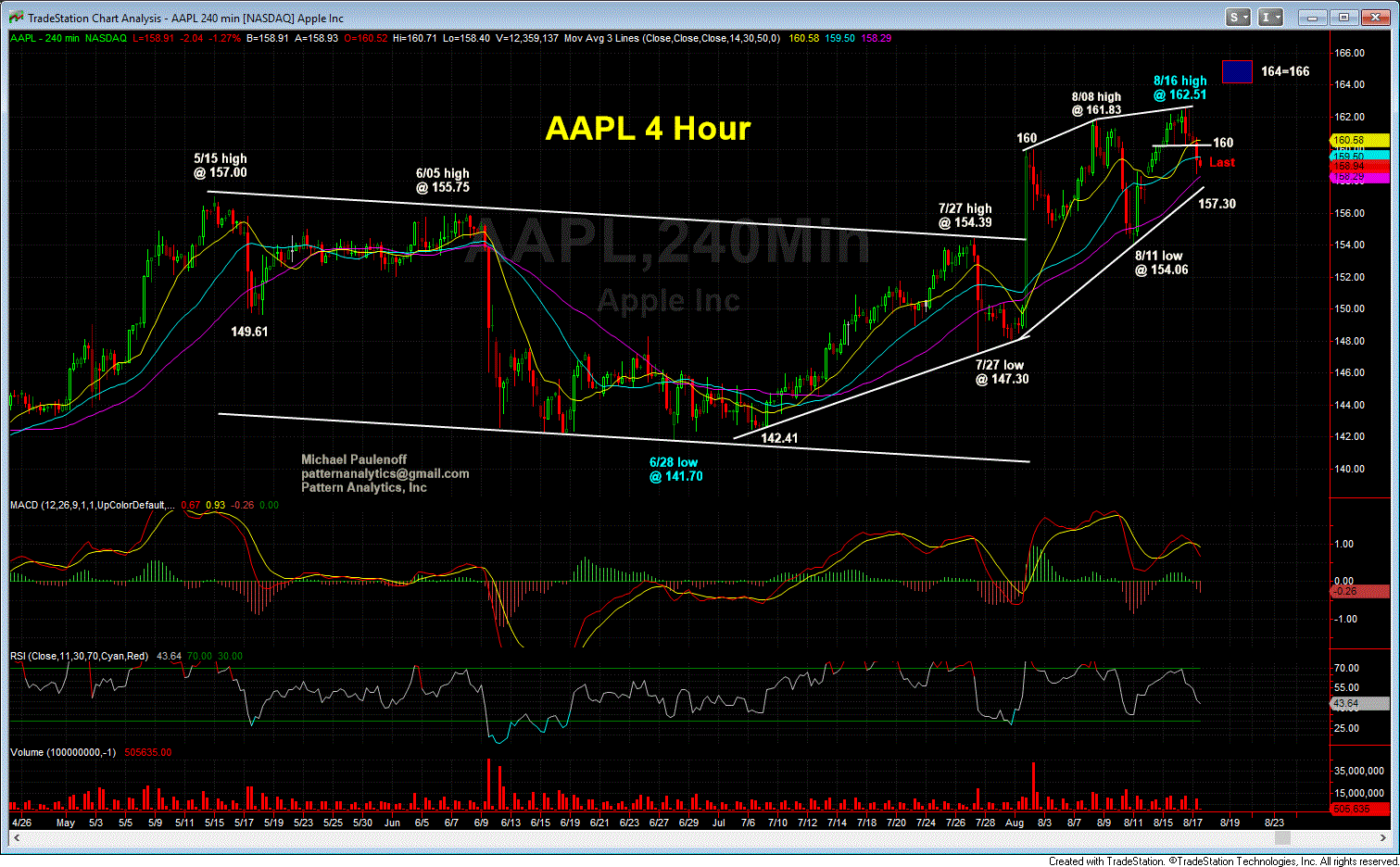 8 17 17 AAPL 4 hr 1215P GIF