Has NFLX Started a New Upleg?
NFLX-- has climbed to an important near term inflection zone at 348.00/40, which if hurdled and sustained, will argue strongly that the stock completed a 6-7 week correction from its 6/21 all-time-high at 423.58 to its unconfirmed 7/31 low of 328.00-- and is in the early stages either of a new upleg or a powerful recovery rally that projects to 395-400 in any case.
As I type this update, NFLX is trading at 348.92/93, above the 348.00/40 resistance zone... Let's see if it can follow-through to the upside and sustain the gains into today's close...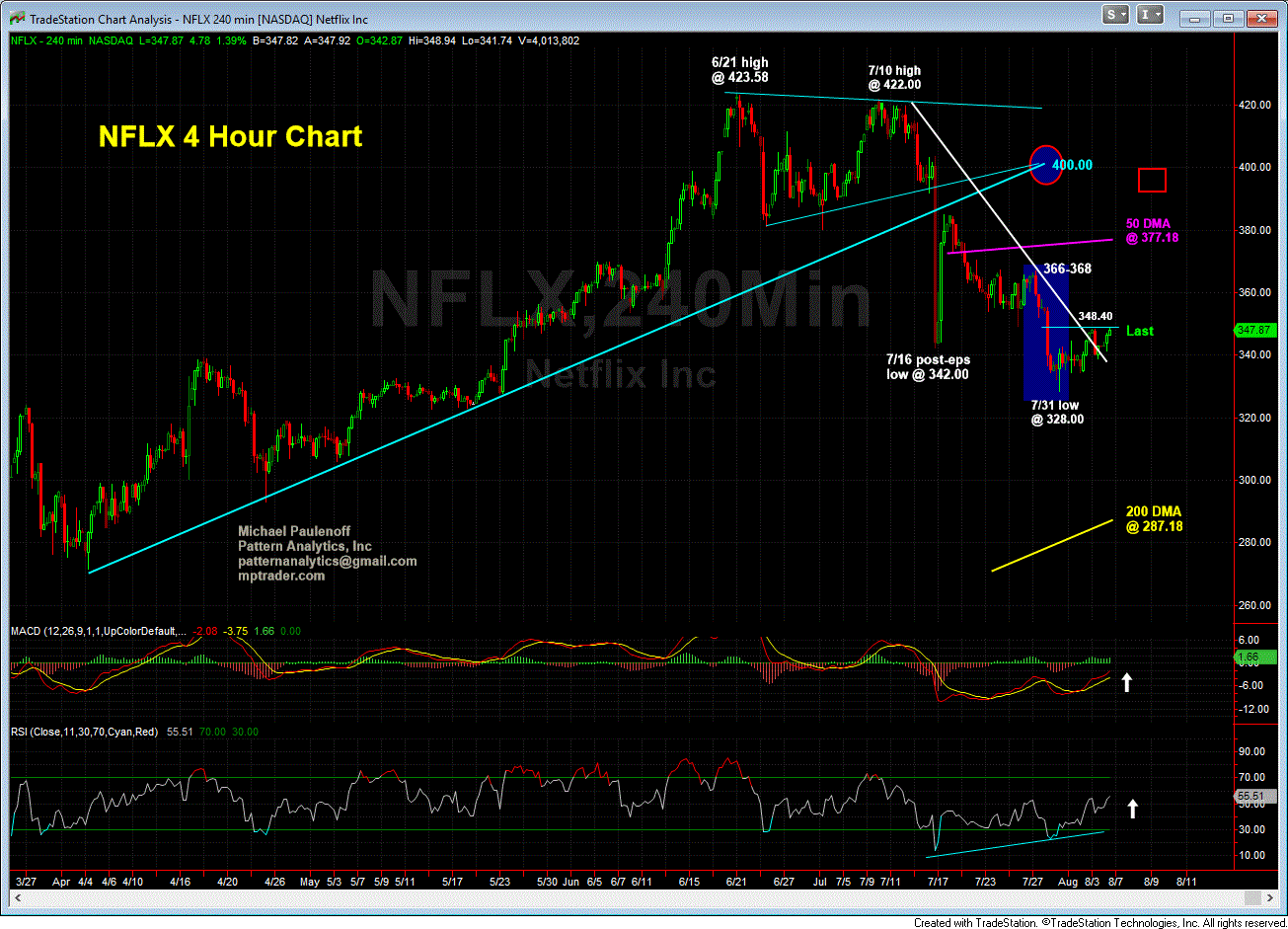 8 06 18 NFLX 1 GIF