Has SPY Reached Near Term Exhaustion?
SPY and its Unfilled Up-Gaps... Let's notice on my attached 5 Minute Chart of SPY that today's initial opening up-gap from 254.29 to 256.72 has been TOTALLY FILLED after the price structure made a new recovery rally high at 257.31.
But wait! What about the next most recent UNFILLED Up-Gap left behind on the morning of Jan. 4th from 244.13 to 247.17?
While that gap is a long way down, we cannot and should NOT rule out any downside target in THIS MARKET. That said, however, let's see if SPY breaks key nearest term support at 254.00 to 253.90? If violated, SPY will be vulnerable to making a "b-line" right to 252.00-251.50 (2520 area in ES)... Last in SPY is 254.34/35... ES last 2552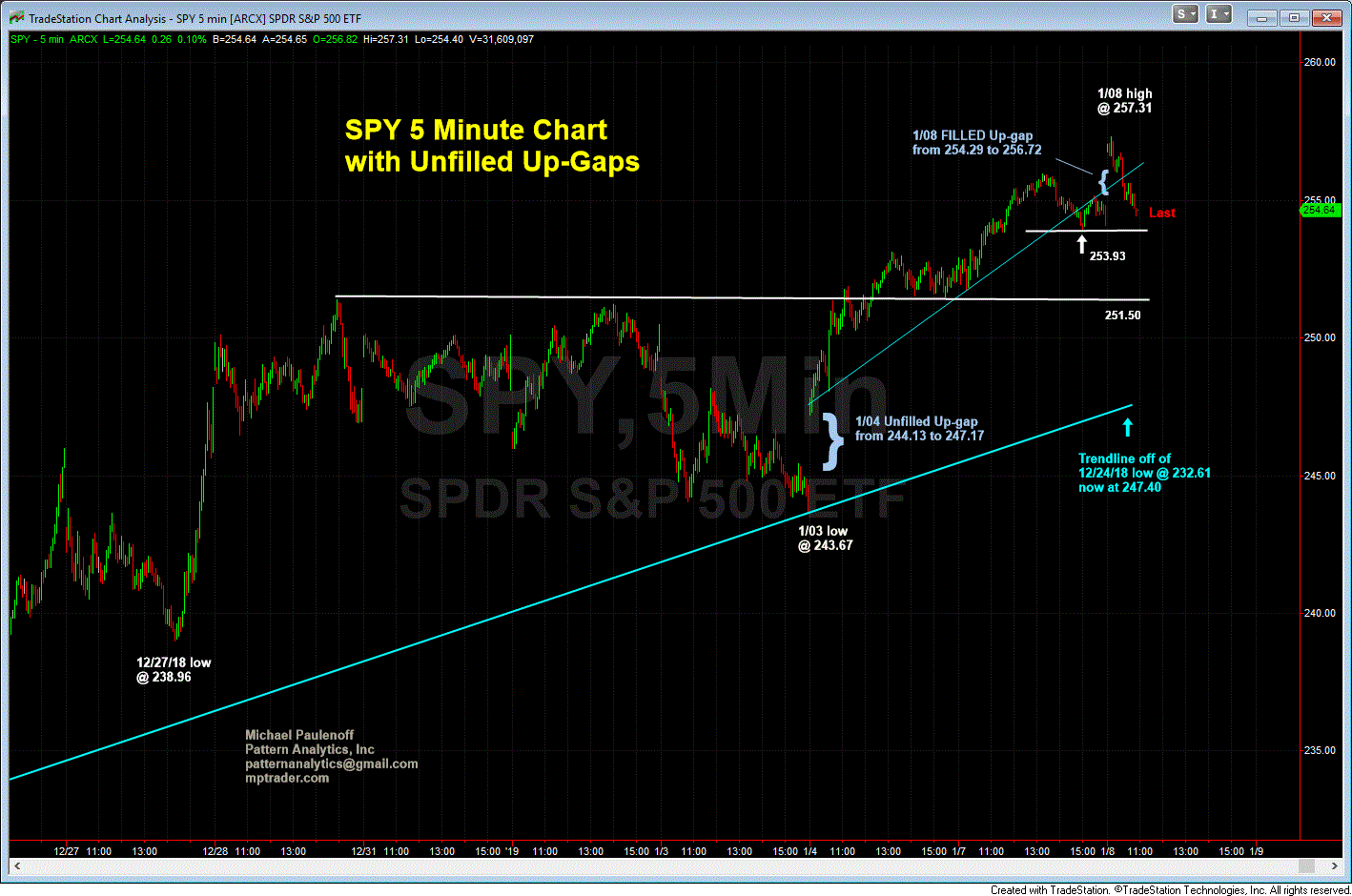 1 08 SPY 5 Min w gaps GIF