How Much Give-Back Ahead for SPY?
SPY-- after yesterday's action that indicated strongly that the most recent SPY upleg from the 4/06 low at 258.00 had reached near term upside exhaustion at 271.37-- just after it filled the 3/22 down-gap at 269.21-270.90, this AM's weakness into the 269.50 area confirms yesterday's rally peak.
The big question now is how much give-back is SPY susceptible to? The shallowest pullback points to the 268.20/00 support zone, which will test the support line off of the 4/06 low.
That said, however, there are FOUR UNFILLED GAPS left behind on the upside since the 4/06 pivot retest low at 258.00 (See gaps circled on the attached chart), which WILL BE FILLED at some point sooner or later. If SPY breaks and sustains beneath 268.00, let's expect additional weakness to fill the upper-most gap, at 267.63, and we will see what develops thereafter.
Initially, all eyes on 268.20/00... Last is 269.55/56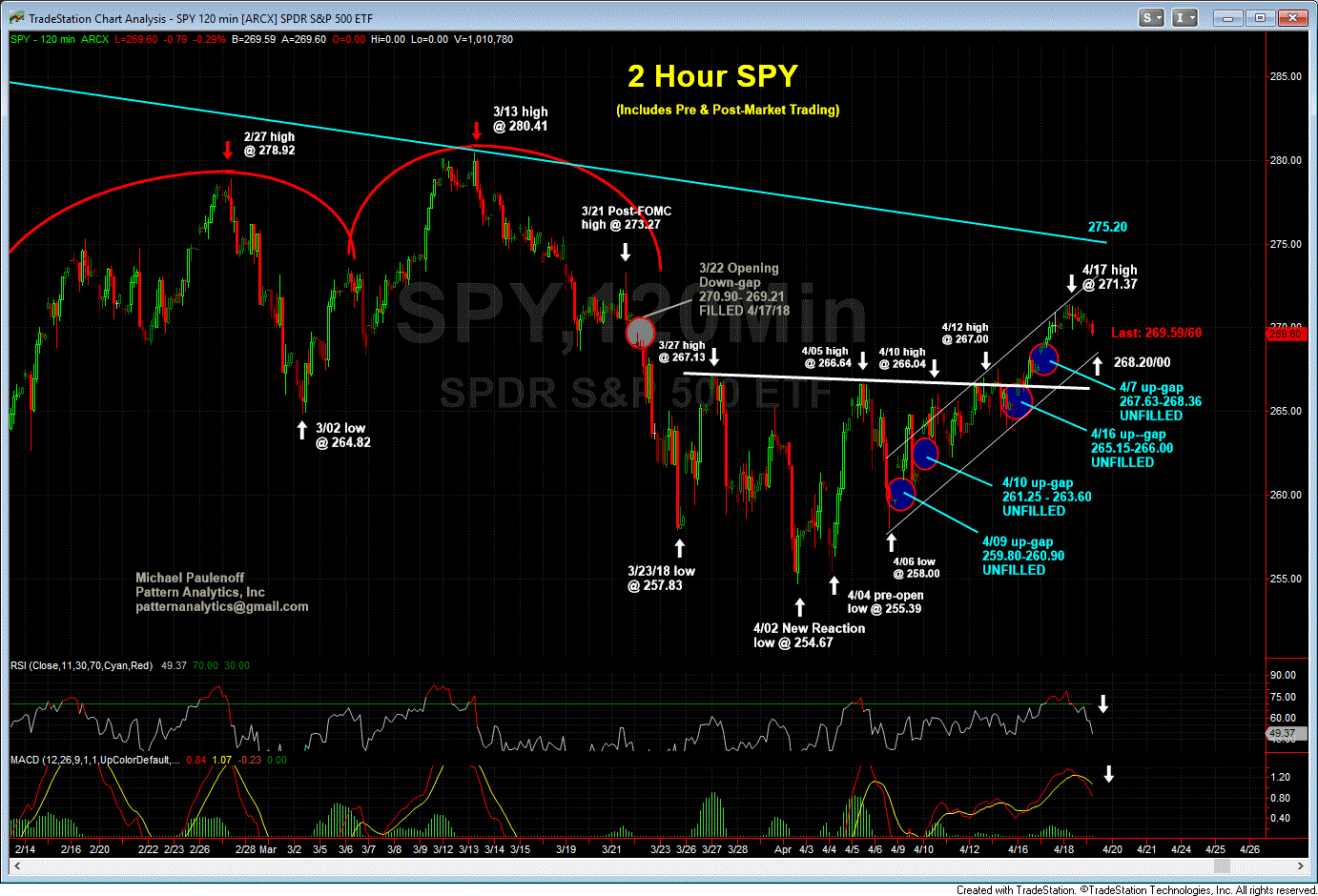 4 19 18 SPY 920 GIF