IWM Relatively Strong Compared to SPY
Big pics comparison view: SPY and IWM...
SPY (Big Cap ETF) shows that today's opening down-gap sliced beneath the up-sloping 20 DMA (269.88), and continues to trade beneath the MA for the first half of the session. In addition, let's notice that the DAILY RSI and MACD momentum gauges are in compromising, negative positions, suggesting that there is more weakness ahead. Finally, as we have discussed many times, a close beneath the 20 DMA after SPY kisses the Upper BBnd Line greatly increases the likelihood that the price structure is heading across the Band Width towards a test of the Lower BBnd Line, now at the exact same location as the 200 DMA (263.23).
The IWM (Small Cap Index ETF) remains relatively strong, at down -0.27% today, compared with SPY weakness of -1.25%. The relative strength on the upside during the May advance from 151.71 to 163.33 apparently remains intact on the downside for the time being, with IWM weakness much shallower than SPY weakness. In addition, let's notice that while IWM has sliced beneath-- and rolled-- its 5 DMA, the price structure remains above key support at 160 and above its sharply up-sloping 20 DMA, now at 169.29. A break beneath 160.00-159.30 will be problematic for the still relatively strong IWM technical set up. Finally, DAILY RSI could be rolling over into a steeper negative slope, which needs to be monitored closely because its current juxtaposition can only be viewed as a warning that the Small Cap Index ETF (IWM) is increasingly vulnerable to unraveling to the downside more quickly--i.e., taking the leadership position on the downside after leading the indices during their May advance.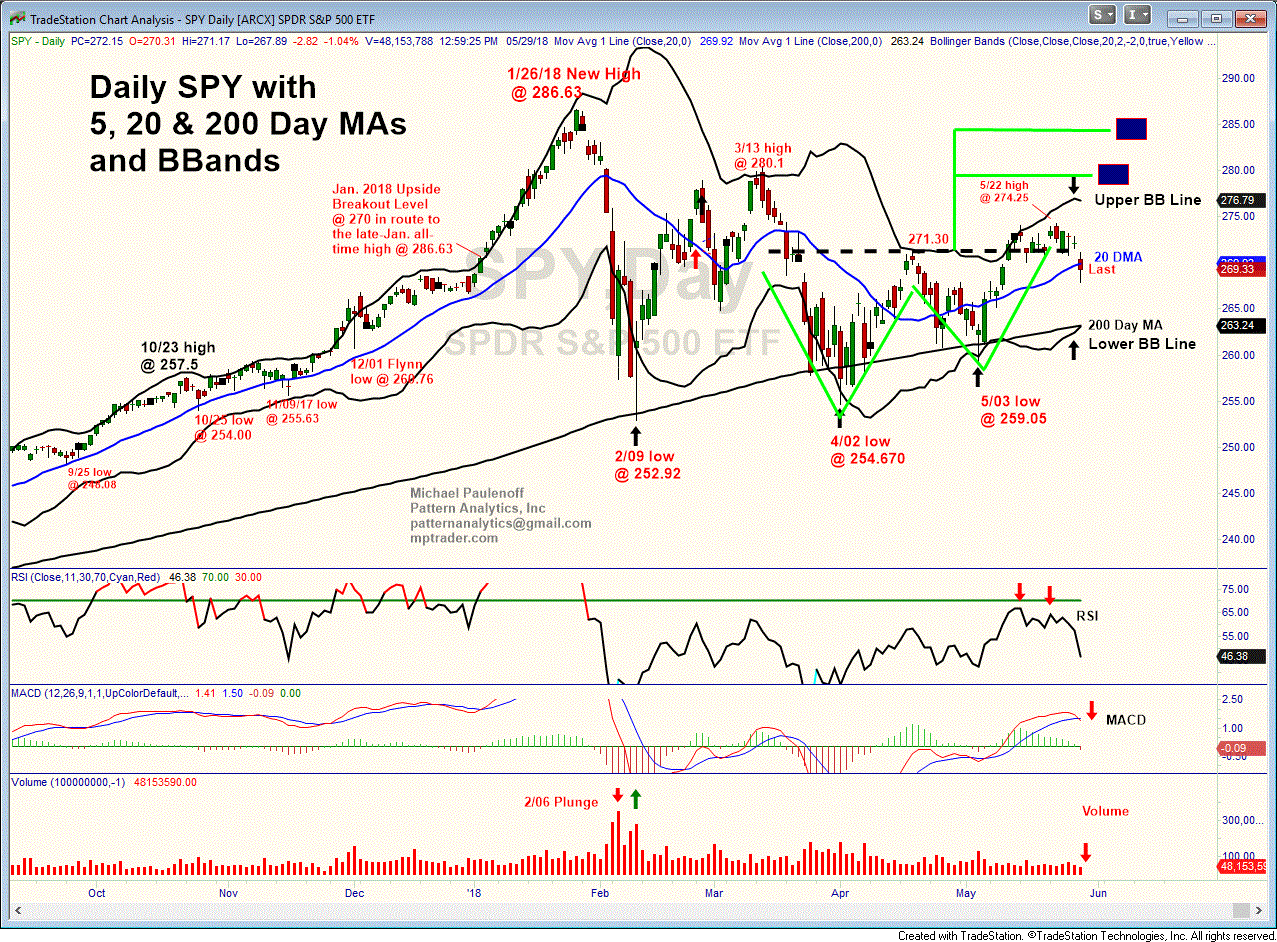 5 29 18 SPY Day GIF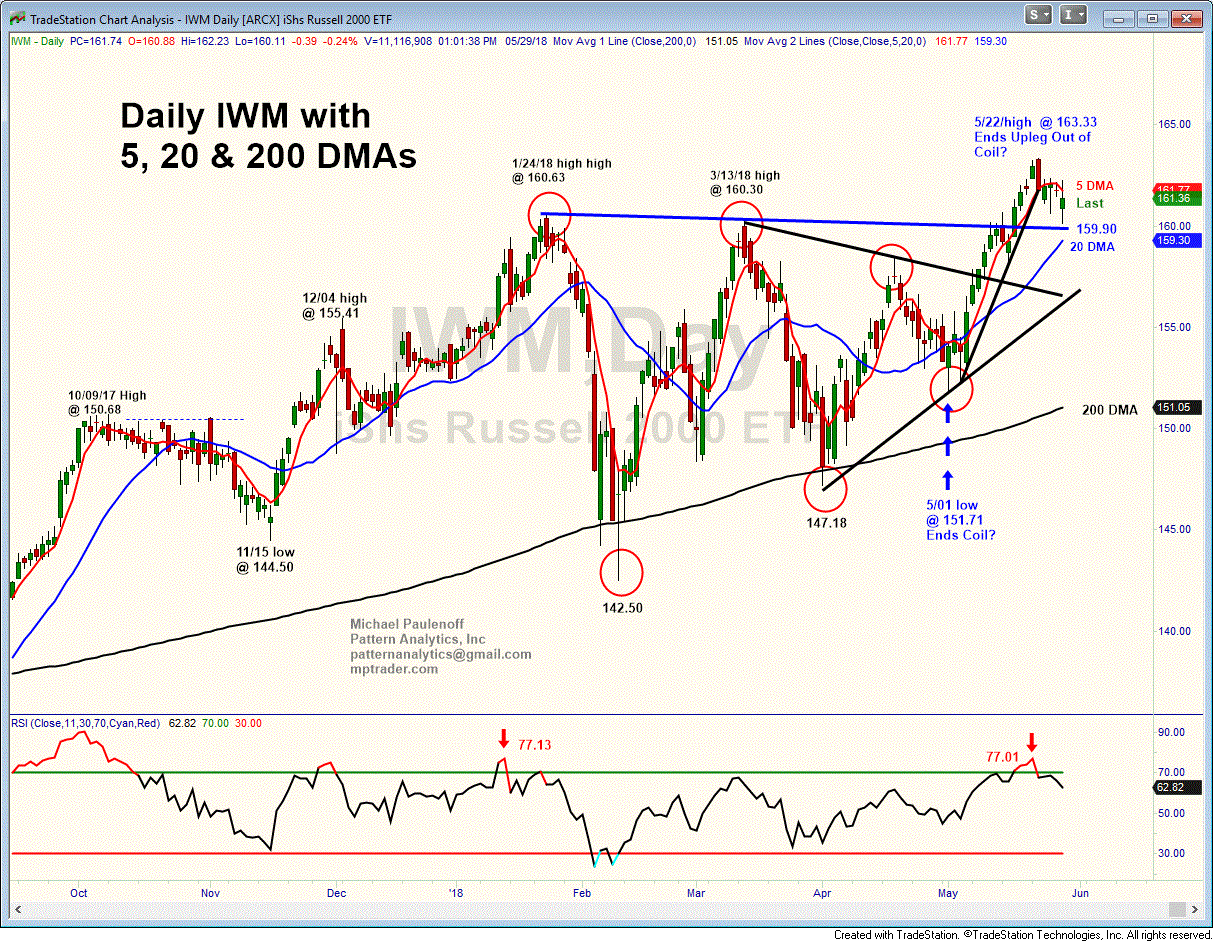 5 29 18 IWM Day GIF