In SPY, Tension Mounts Ahead of Quarter End
SPY-- Heading into the afternoon session on this pre-holiday, end of quarter session, the tension mounts.
My BIG picture view of SPY shows that today the price structure finally hurdled and sustained above its formerly sharply declining 5 DMA (261.27), and for the last two hours has been consolidating its intraday upmove above the MA-- a positive near term sign no doubt.
We have to combine the intraday strength with the amazing holding power of price structure above the up-sloping 200 DMA in the vicinity of 258.60 since last Friday.
That said, however, there is a HUGE qualitative difference between the February 9th assault and upturn off of the 200 DMA, and the current upturn. In early Feb., SPY pivoted off of the 200 DMA, and rocketed for 6 consecutive sessions from 252.92 to 275.32, or +8.8%!
During the past week, the upturn off of the 200 DMA has remained "subdued" to put it mildly, which certainly should be disconcerting to the bulls.
To gain more upside umph and traction, SPY needs to chew through-- or rocket above-- key resistance between 263.50 and 266.60, which will unleash much greater upside potential.
Unless and until that happens, I am extremely cautious about sustainable rally efforts in SPY.... Last is 262.29/30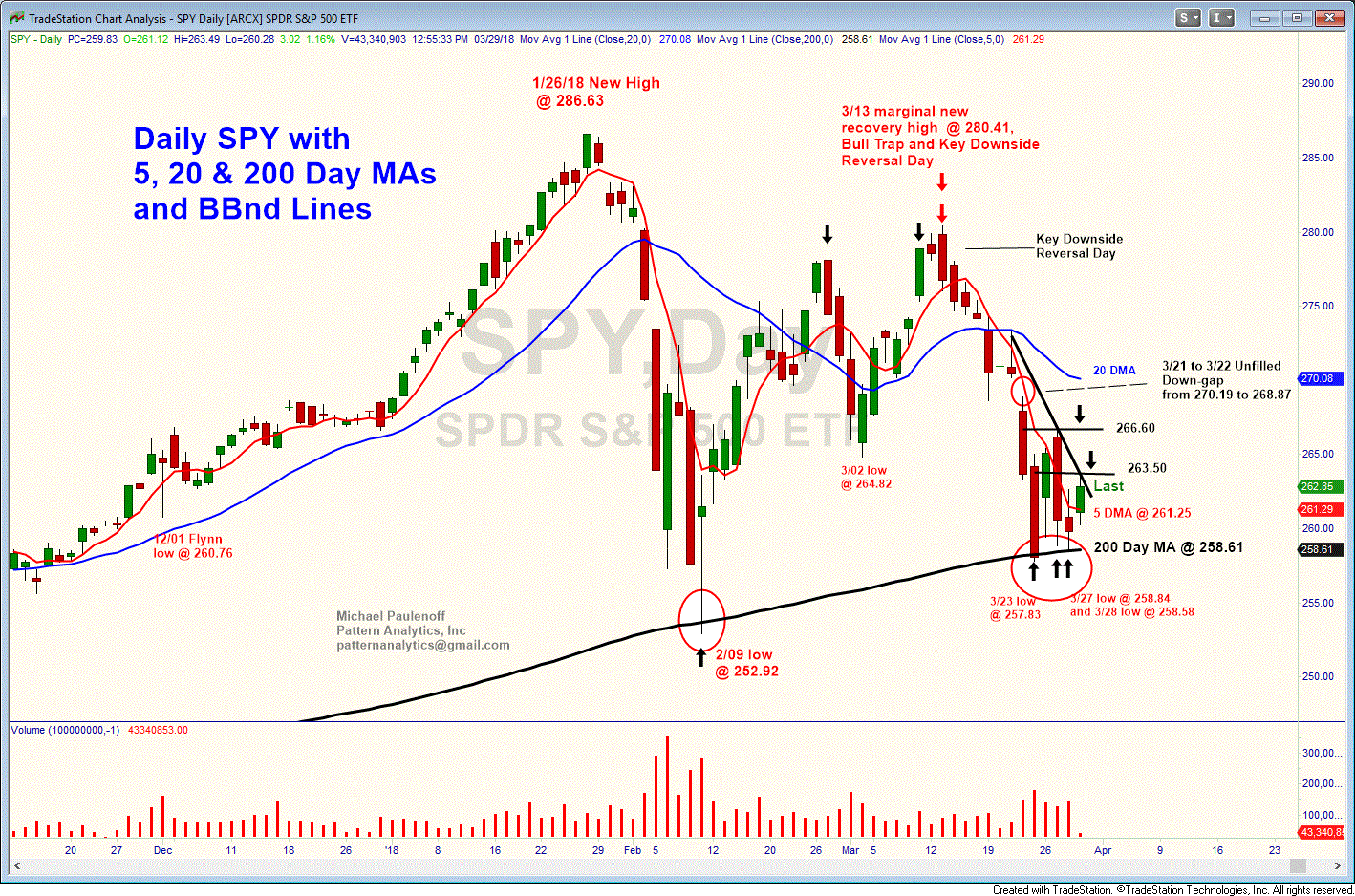 3 29 18 SPY Day 1 P GIF