Is A Perfect Storm Brewing In Metals? See Charts Below on April Gold and Wheaton Precious Metals (WPM)
Thursday, February 17, 2022-- Mptrader.com Out Front: Precious Metals and Miners on the Move Higher This AM.
Is a Perfect Storm brewing in the precious metals space? Inflation, a still-super easy Fed (so far only talking tough), rising geopolitical tensions in Ukraine (with Taiwan feared to be the next flash point), and positive technical set ups are combining to raise the profile of this under-owned, mostly despised and disrespected sector...
April Gold climbed to a new 8 month high at 1895.80 so far this AM (last is 1888.20). The ability of April Gold to remain ABOVE the prior rally high at 1884.00 (11/16/21) will represent very constructive price action that points next to a challenge of 1910-1930 resistance (see my attached chart)...
In the Precious Metals Mining Sector, my "favorite" name is Wheaton Precious Metals (WPM), a Silver, Gold, and Copper producer and seller. My attached Daily Chart shows the price structure approaching a confrontation with its major resistance line off of the August 2020 high at 57.89 that cuts across the price axis in the vicinity of 43.60 today. At the moment, in pre-market trading, WPM is up 1% at 43.25/43. A sustained hurdle of the dominant resistance line will point WPM towards a challenge of its prior high at 45.64 from 11/16/21...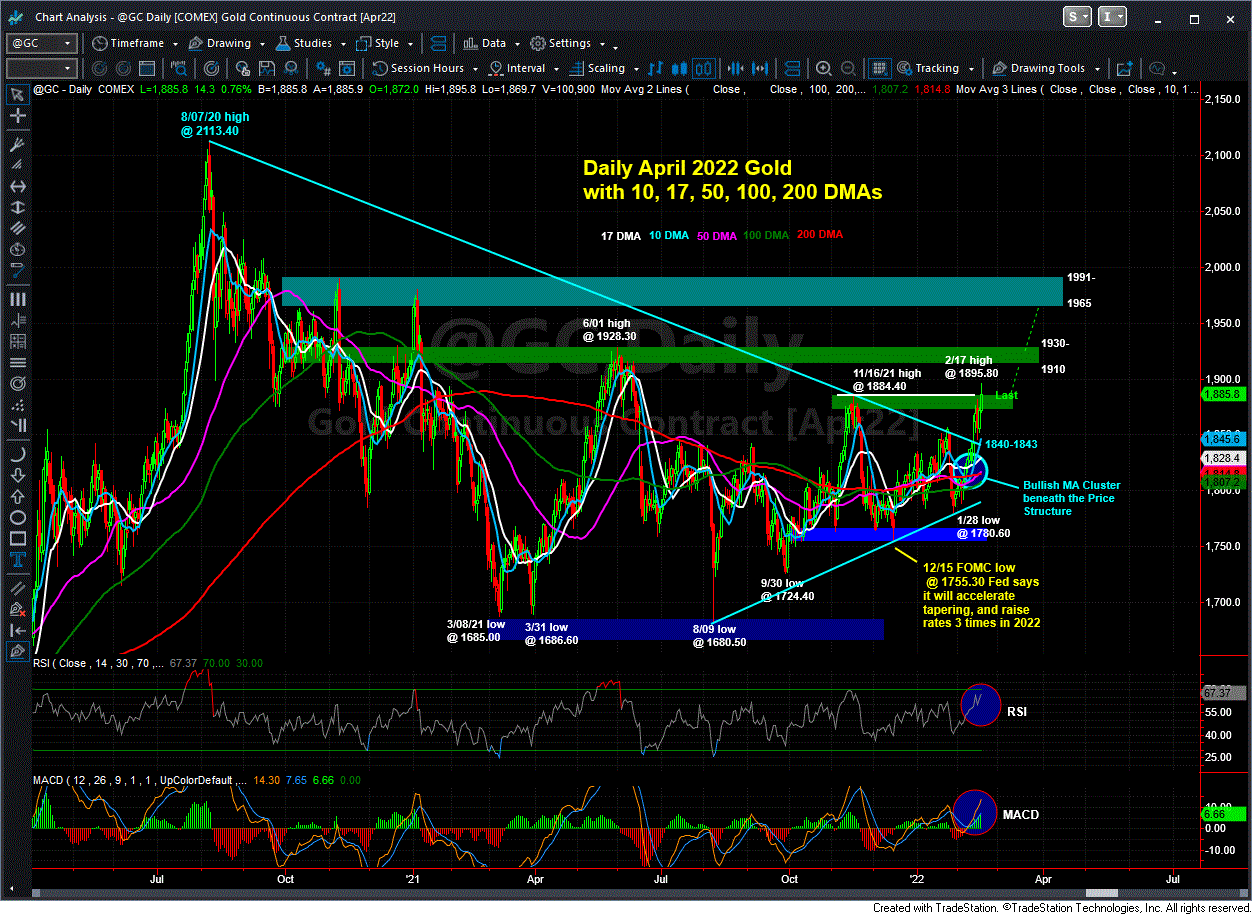 2 17 Apr Gold 710 GIF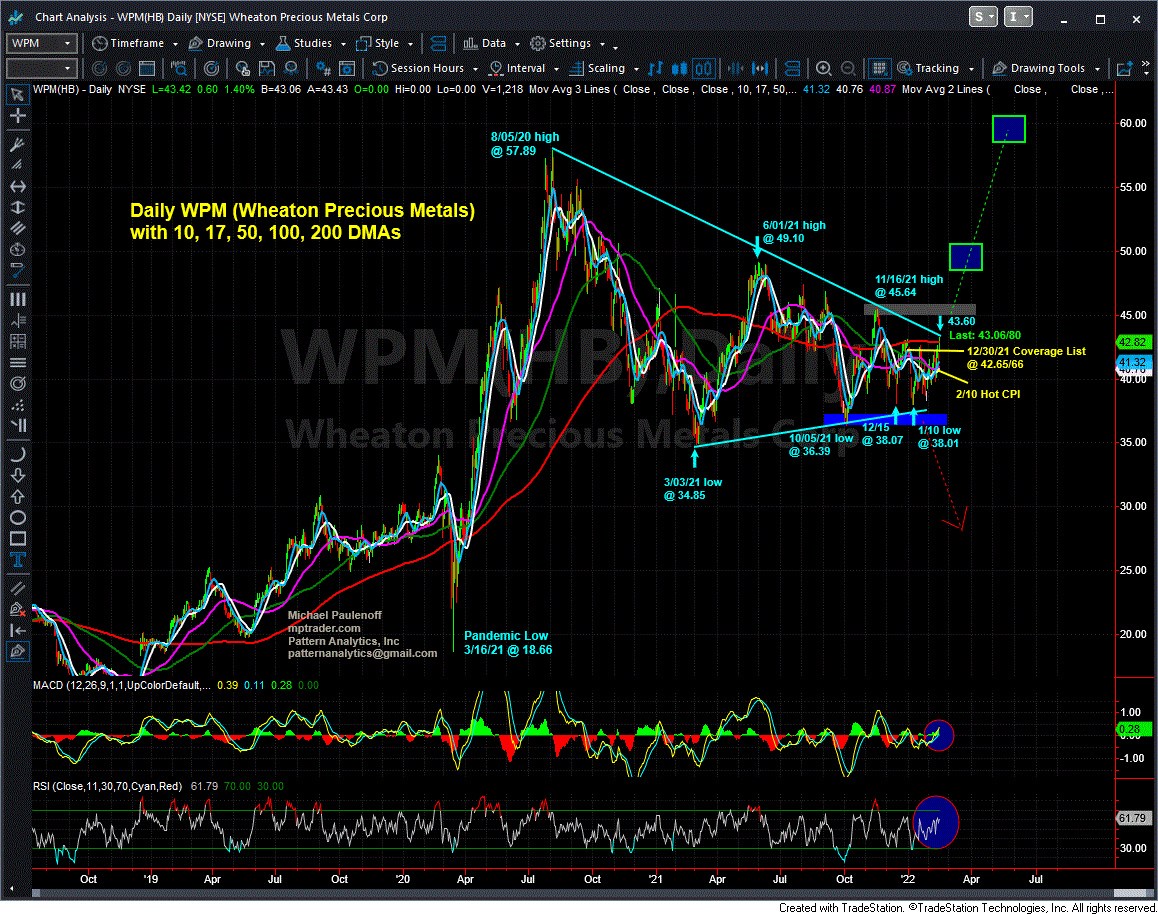 2 17 Daily WPM 715 GIF