Is BTC Nearing "Corrective Exhaustion?"
BTC (Bitcoin)-- has pressed to an overnight low at 9,095, which we see on my attached chart has filled MOST OF the up-gap left behind at the start of the June advance, and has been a "magnet" for any correction in BTC off of its recent high at 14,175.
Notwithstanding the festivities surrounding Libra and the congressional hearings, my technical work argues that BTC is at or near "corrective exhaustion," but needs to climb above 9,900-10,000 to confirm the establishment of a significant low and the start of a new upleg that projects to 15,500-16,000.
I am watching BTC in relation to the price behavior of OSTK, looking to reenter a long position in the latter for the Model Portfolio in the hours directly ahead... Last in BTC is 9,465... Last in OSTK is 17.51/61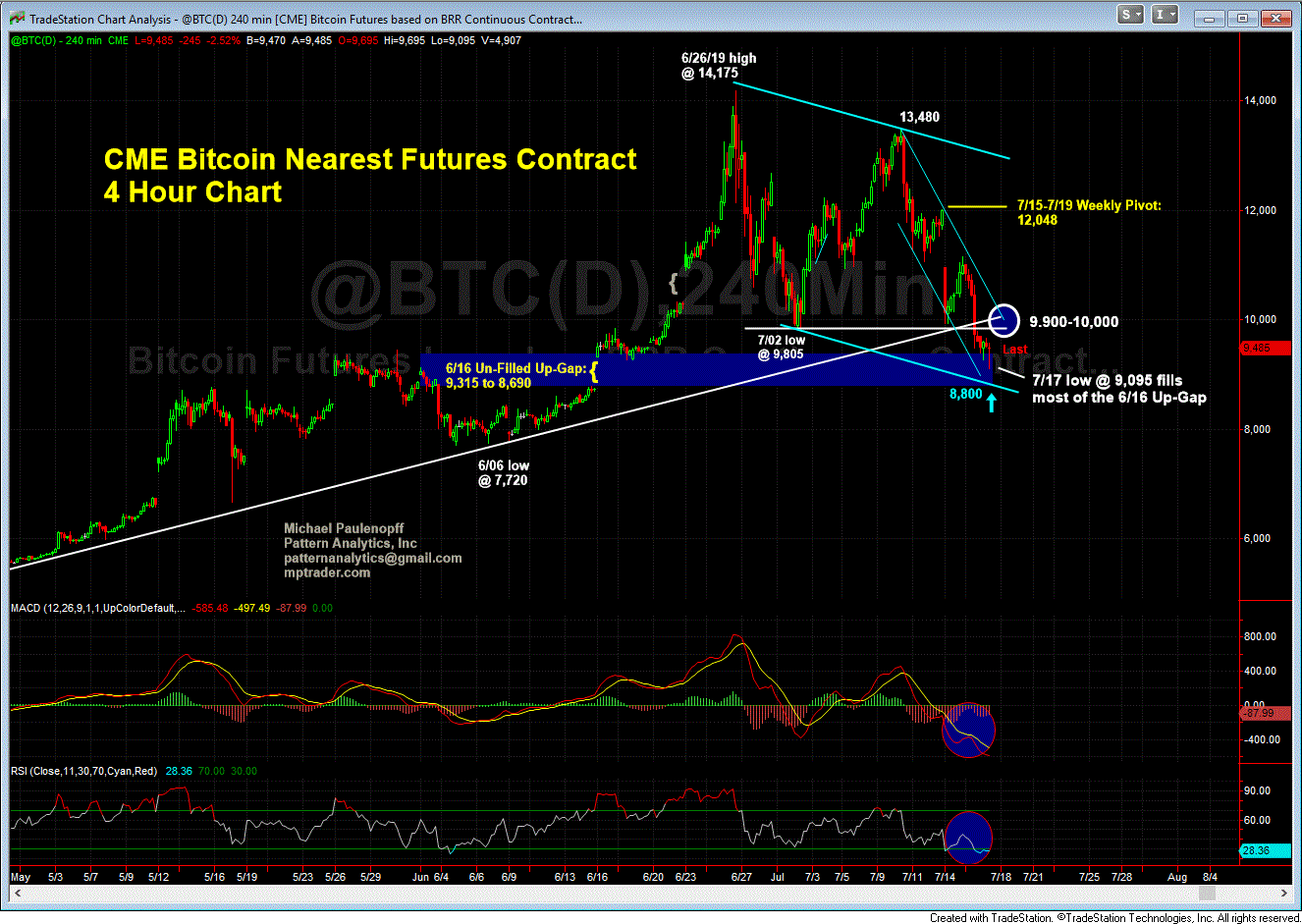 7 17 BTC 925 GIF