JPM Continues to Follow Our Near Term Technical Outlook
JPM and TBT (YIELD)-- JPM continues to follow our technical script as it thrust into a secondary upleg off of its June-July rounded base formation that ended the larger correction off of its Feb. high at 119.33. All roads point to 114-115 as the next target zone for JPM.
Meanwhile, TBT also gapped up this AM, propelling the price structure above its 200 DMA (36.42), which continues to improve the larger technical set up heading into Friday's Q2 GDP report, which The Street expects to come in at 4.1% compared with the final estimate of Q1 GDP of 2%. Ten year YIELD is 2.93%, up from 2.85% last Friday.
The upward pressure on YIELD is helping upderpin the big banks. The Model Portfolio is long TBT at 35.60 from 7/09...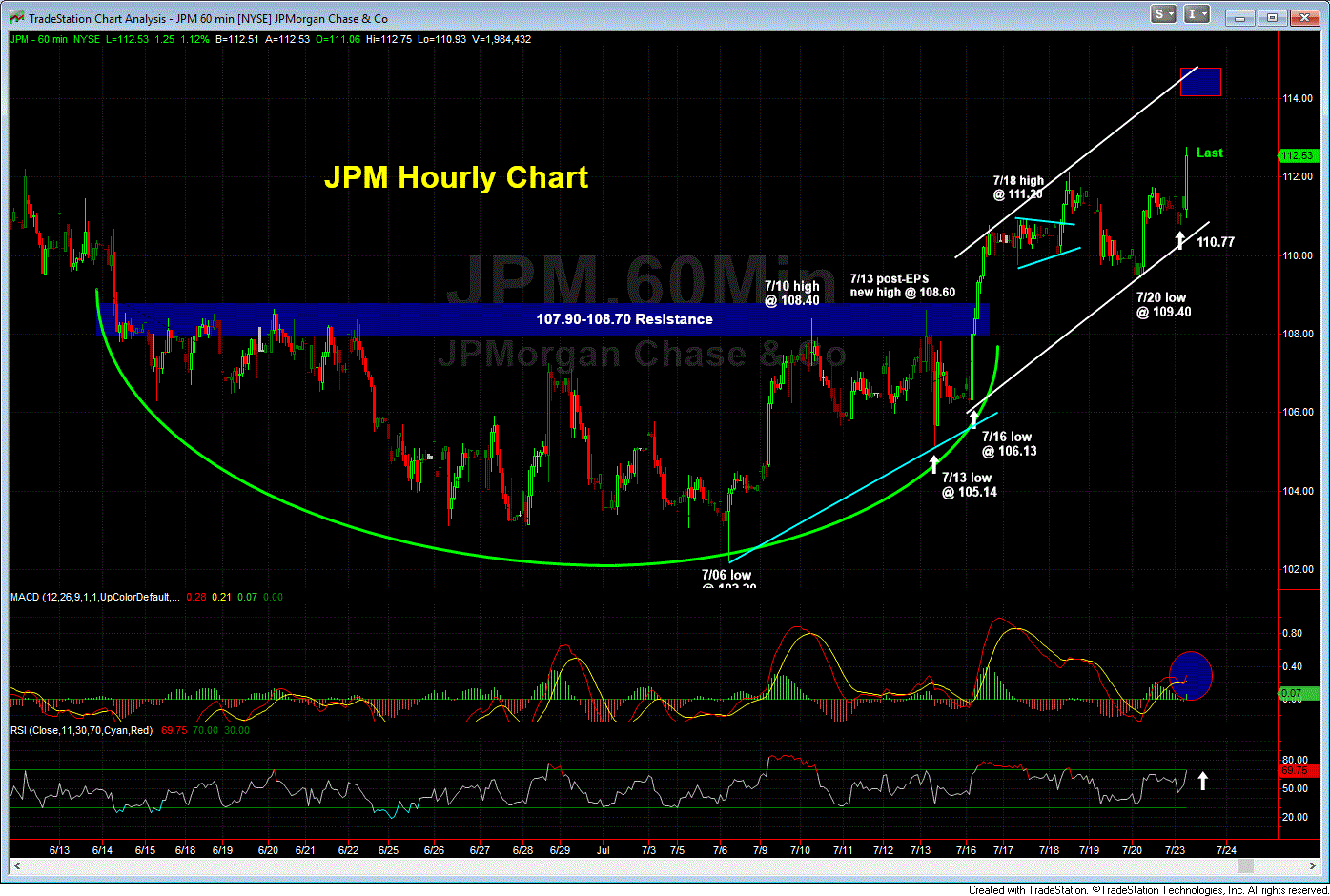 7 23 18 JPM GIF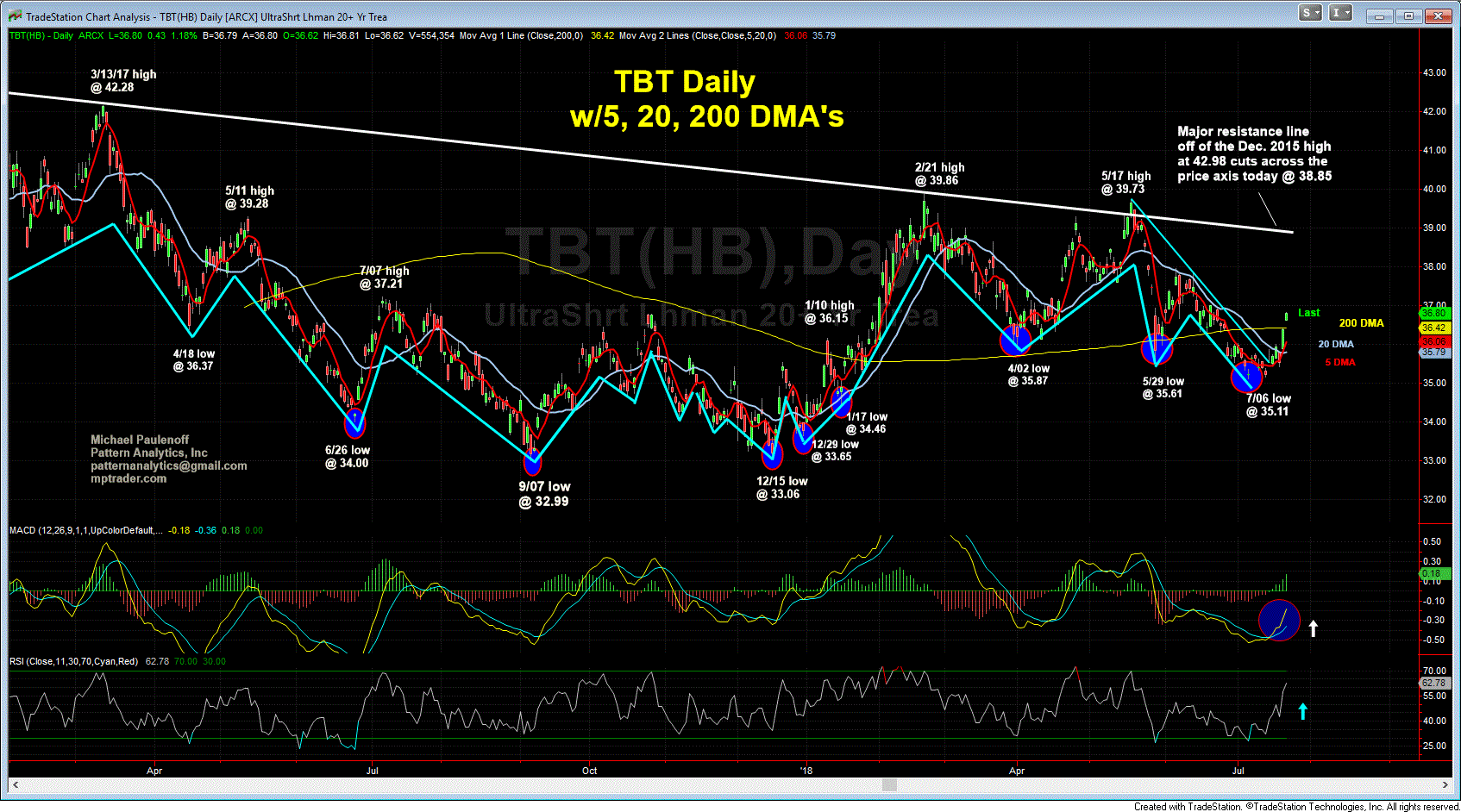 7 23 18 TBT Day GIF