JPM Earnings Miss - Market Analysis for Jul 14th, 2022
Thursday, July 14, 2022-- Mptrader Pre-Market Update: JPM Earnings:
JPM Missed on BOTH EPS and Revenues and halted buybacks to preserve liquidity in case of business and economic (consumer loan) deterioration.
The stock immediately declined to as low as 106.13, down 5% from Wednesday's close at 111.91, which we see on my attached 4 Hour Chart has filled 60% of the unfilled up-gap left behind way back on Nov. 11, 2020 (102.96 to 110.35).
Technically, filling the Nov. 2020 up-gap represents a significant impediment to an eventual low, bottom, and sustainable upturn in JPM stock. The current setup argues that JPM still has unfinished business on the downside that very likely WILL press to the 103-100 target zone to fill the remaining portion of the up-gap.
Only a CLOSE ABOVE 110.50 will begin to indicate that perhaps today's spike low of 106.13 is in fact THE LOW of the entire correction off of the Oct. 2021 ATH at 172.96 (-38.6%)...
Last is 109.15 ahead of Jamie Dimon's conference call at 8:30 AM ET...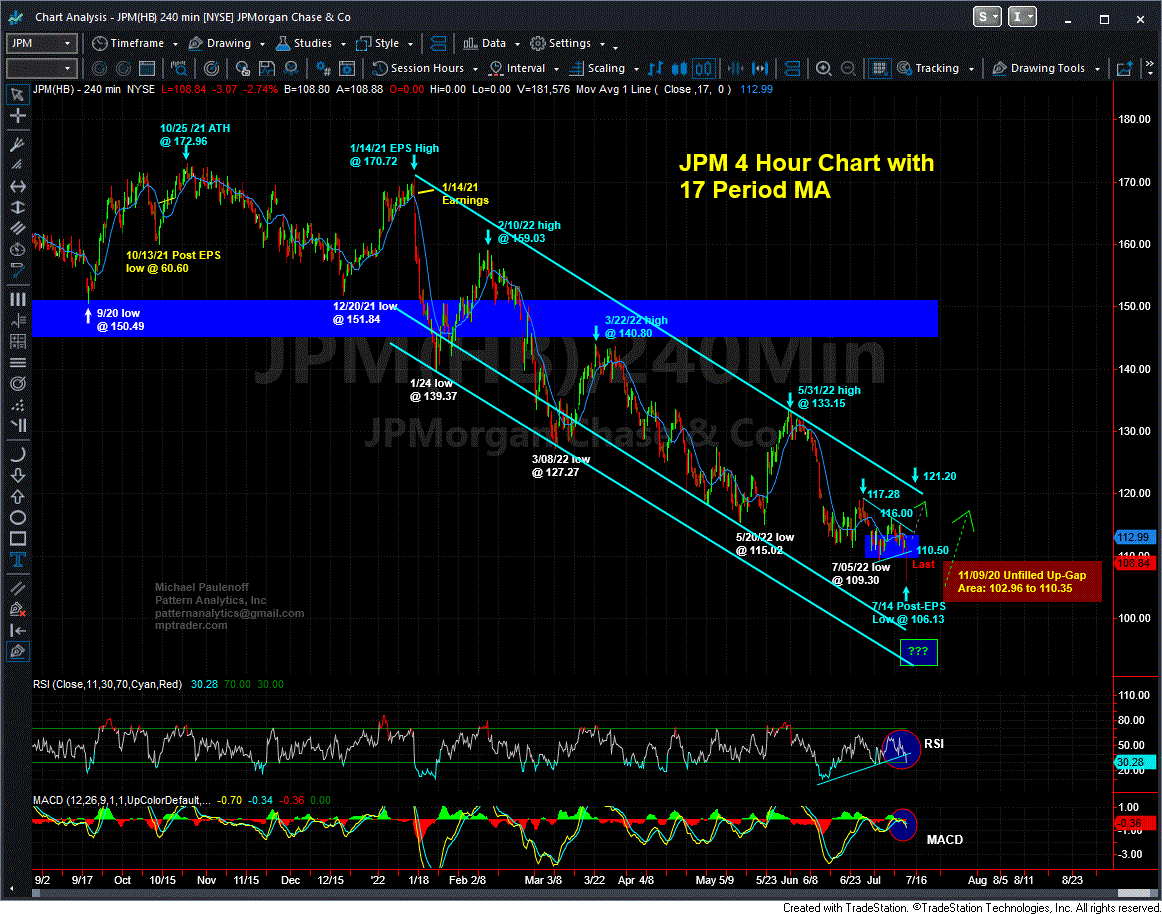 7 14 JPM 4 Hr 705 GIF