Jan. Bitcoin Following Technical "Rules"
Jan. Bitcoin Futures-- We discussed yesterday that the sharp recovery rally off of last Fri's (12/22) low at 11,300, followed by Tuesday 2/26 up-gap and upside follow-through "needs" to climb to and above 16,507.51-- the 62% retracement resistance plateau of the prior decline from 19,780 to 11,300-- to greatly increase the likelihood that a major correction was complete and that new upleg is in progress.
The enclosed 2 hour chart shows that Jan. futures climbed to a high at 16,570 this morning, testing but failing to punch through the key resistance level, and has since turned down to 15,340 as we speak. At the moment, the negative juxtaposition of the underlying momentum gauges (see chart) suggests strongly that Jan. Bitcoin is not engaged in a new upleg, but instead remains in the grasp of a recovery rally period within a still-dominant larger correction off of its Dec. downmove. Barring a surge above 16,570.51, my expectation is for Jan. Bitcoin to press lower, and at the very least fill Tuesday's up-gap area between 13,950 and 14,990.
From my perspective, the behavior of Jan. Bitcoin is abiding by technical rules and parameters, which increases my confidence in analyzing price moves going forward. MJP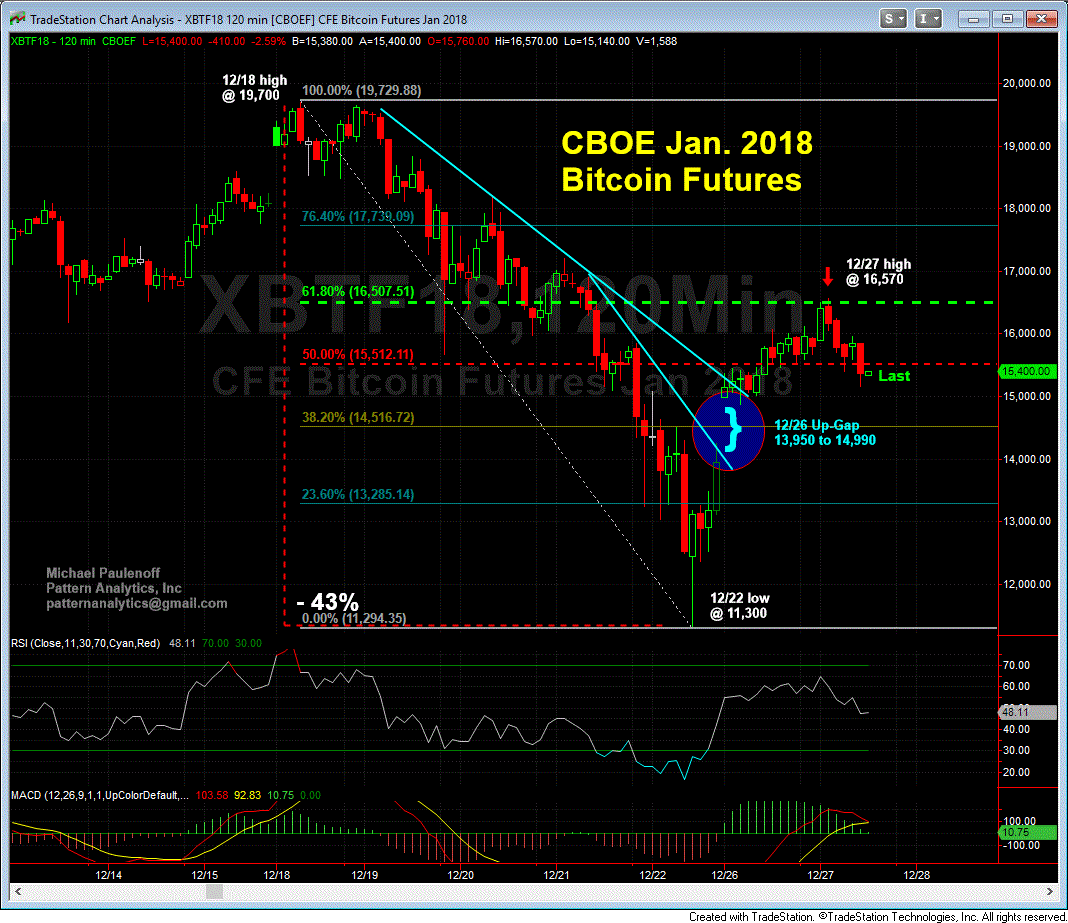 12 27 17 Jan Bitcoin 11 GIF