Nat Gas Follows Our Technical Script
So far so good in Nat Gas, which was trading around 3.00 late yest. when the Model Portfolio bought UGAZ at 11.43. Today's surge in Nat Gas up through 3.05 has taken out the prior rally high (3.049), and confirms that a near term turn is in progress that points to 3.13-3.16 in the absence of a bullish catalyst to propel the price structure again to test multi-month resistance at 3.20-3.23.
The next potential fundamental catalyst is tomorrow AM's Weekly Inventory Report...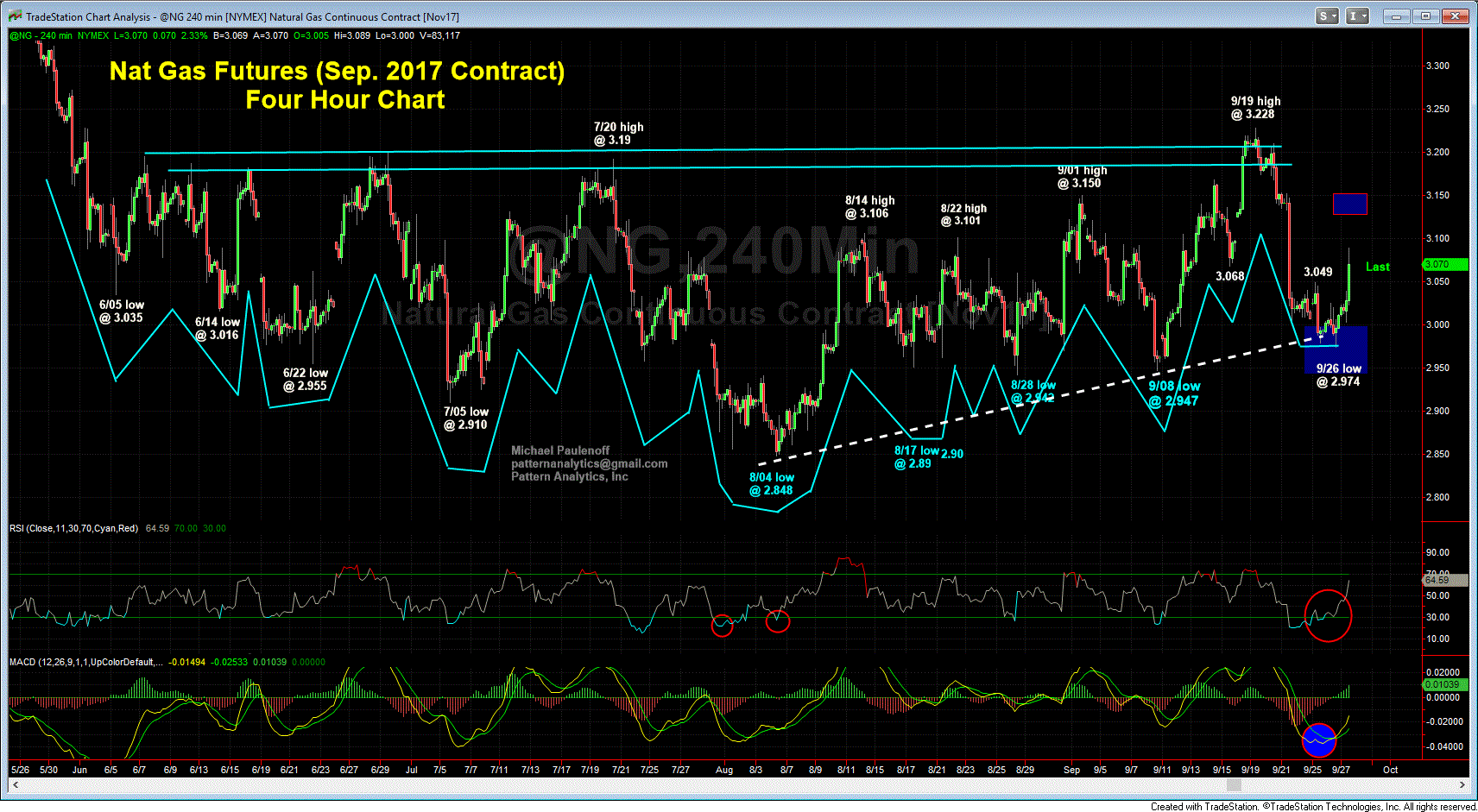 9 27 17 NG 1025 GIF