Oil Pointing Higher - Market Analysis for May 4th, 2018
Crude Oil-- Maybe the resiliency of longer term YIELD has something to do with the resilience of the Oil market, which is pushing $70/bbl. In Feb. 2016, Oil hit its bear market low at $26.05. The relentless 2 year, 3 month climb in oil prices could be an inflationary thread that is weaving its way through the economy that has the bond market extremely concerned?
If there is any truth to that supposition, then those concerns could remain in place for a while longer, especially because the attached near term chart points to still higher prices, into the $71 area next, possibly in route to $73-$74 thereafter.
At this juncture, only a decline that breaks 67.50 will trigger initial signals that the oil bull run is taking a breather.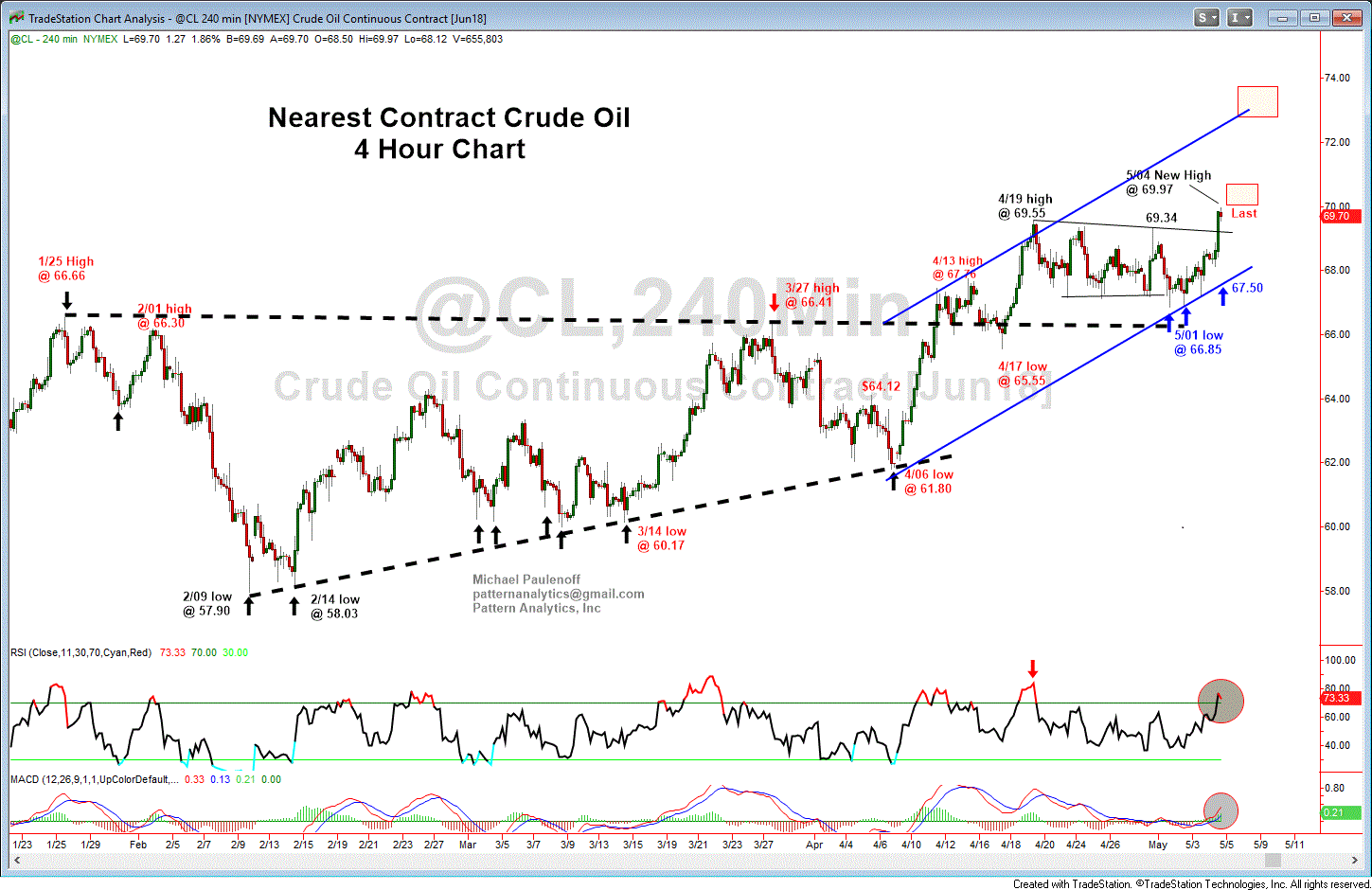 5 04 18 Crude Oil 310 GIF