Oil Set for Recovery Bounce?
Oil-- OPEC meets on June 22nd, and we have to figure that in the Trump era (more so than during other presidencies I think), Oil is a just another "horse" to trade or to use as leverage for something else.
In this case, perhaps Trump's sudden desire to see Russia back in the G-7 is a quid pro quo for lower oil prices he "requested" be orchestrated by Putin at the June 22nd meeting, in the form of a relaxation of output restrictions. I suspect that a similar quid pro quo is in the works with the Saudi's as well for their help in driving oil lower for the next several months.
That said, purely from a technical and chart perspective, let's notice on the attached chart that Oil already has declined from near $73 to near $64 (-11%) in just the past 2-1/2 weeks, and as such, is susceptible to a recovery bounce-- into the uncertainty of the OPEC meeting.
After all, nothing is written in stone about a Saudi-Russia-OPEC deal to lift output quotas, so the market will naturally drift higher into the news is officially leaked or announced. My pattern work argues that the recovery "drift" could propel Oil into the $69-$70 area prior to the next shoe drops, that evolves into a major second downleg off of the May high near $73.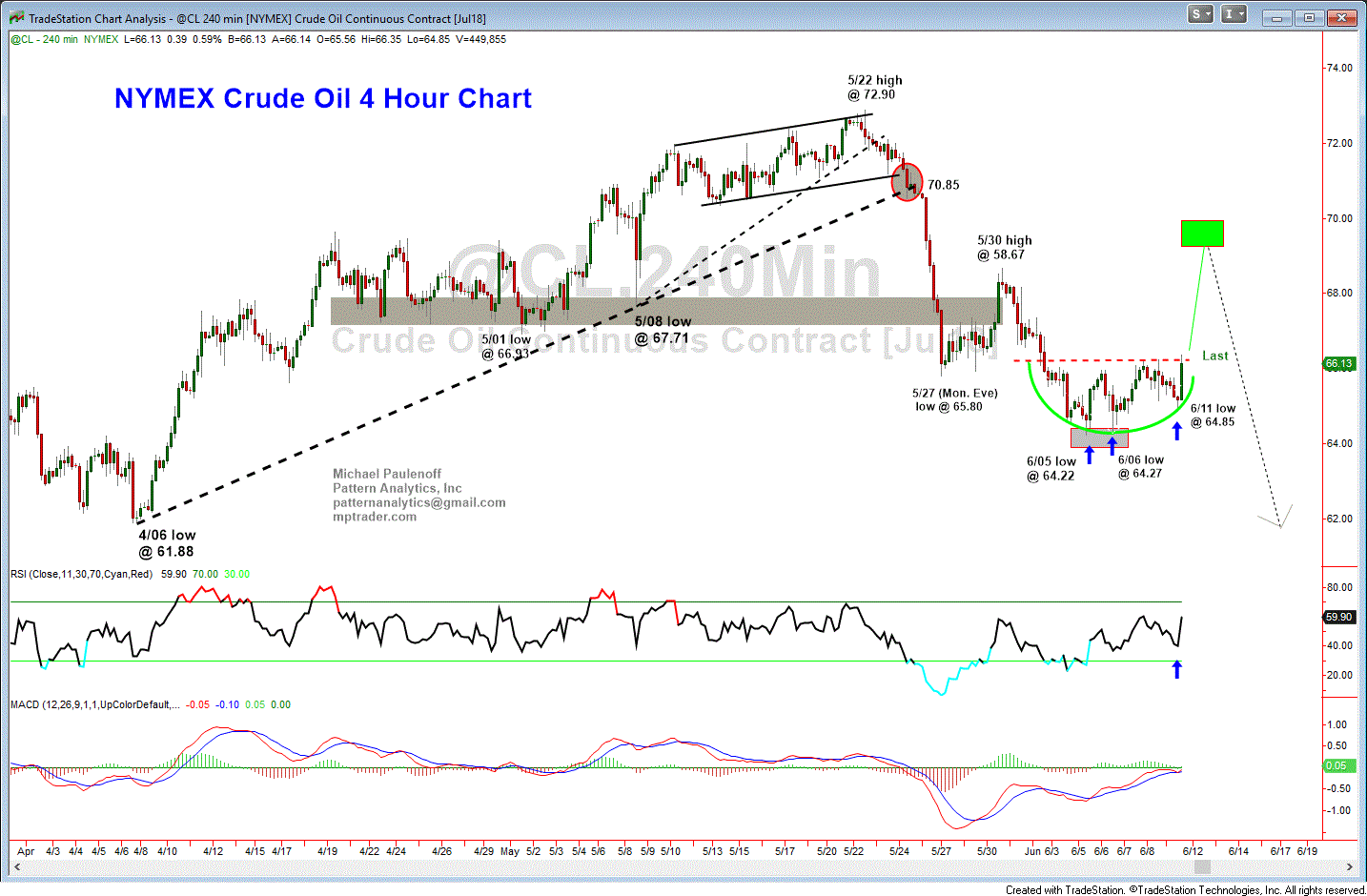 6 11 18 Oil130 GIF