Oil's Response To Price Controls
Wednesday, November 23, 2022-- Mptrader Pre-Market Update-- The day before Thanksgiving (markets are open a full day, but on Friday, the stock exchanges close at 1 PM ET)... Hot off of the presses: Never a dull moment in the Oil market these days!
Over the decades, whenever a government has opted to impose price controls on a commodity or a good, doesn't it ultimately backfire? In other words, the market will find a way to seek its "true" equilibrium level, and if the price is too low, or otherwise ignores tight fundamentals, then expect the price to blow up. With respect to Crude Oil, unless the global economy spirals into a serious recession (which cannot be ruled out), it seems to me that strong demand, a manipulated supply deficit, lack of capex in the oil sector because of the Biden Administration anti-fossil fuel policies, perhaps the onset of a colder-than-normal winter, an eventual lifting of Covid restrictions in China, and finally, a draconian Russian response to the proposed EU price cap figure to be headwinds any artificial price limit on Oil. 
That said, the initial knee-jerk response to the EU's $65-$70/bbl trial balloon has been a $2 and 2.5% negative price reaction to the "news." Last in Jan. Crude is 79.11, down from yest's high at 82.36...

FinancialJuice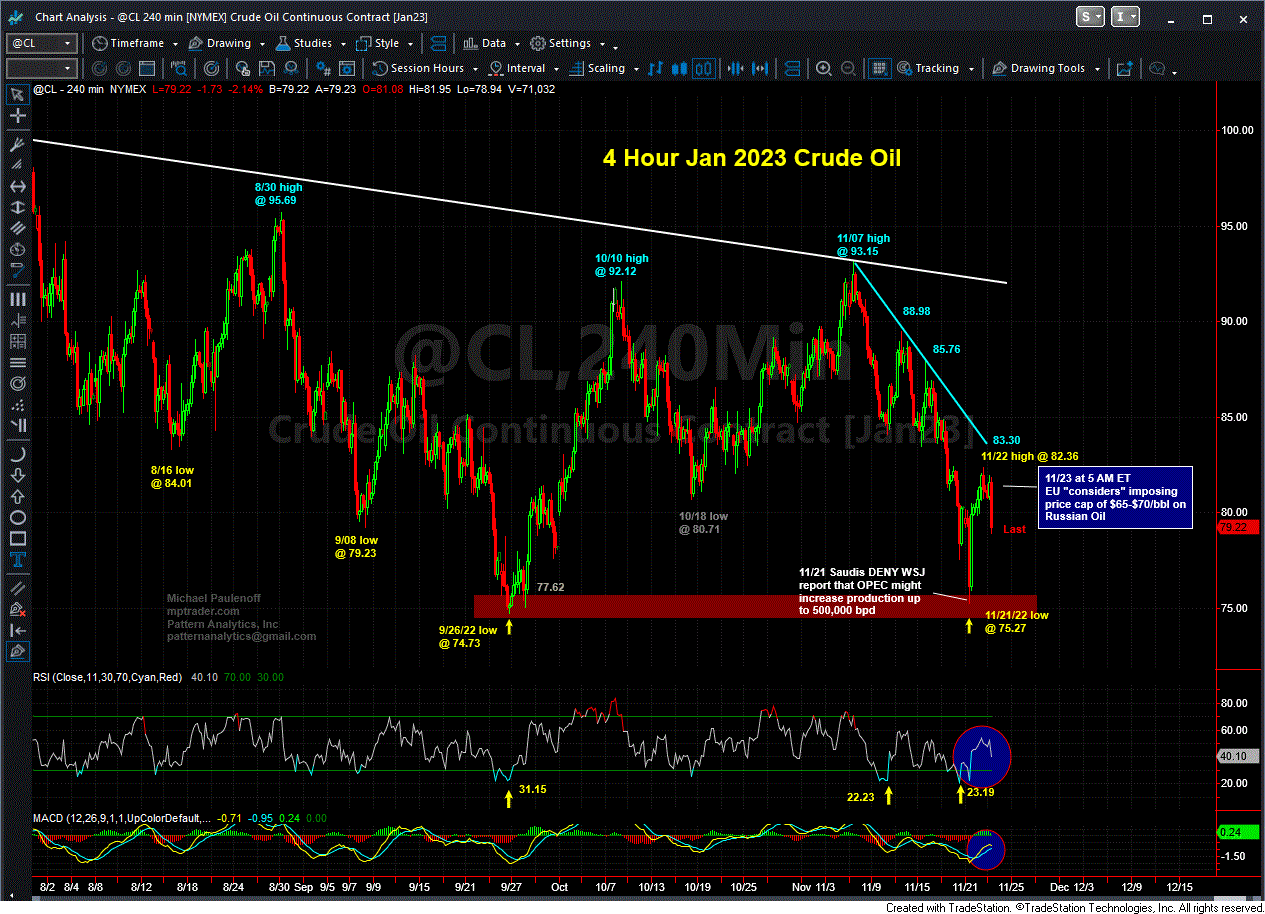 a