Overall Market A Bit Sluggish
That was some tape today, eh? Not exactly an inspiring session, but I guess investors are cautious ahead of the unveiling of the final version of the tax bill, while traders are still stuck in micro volatility land unless they are in story stocks (GE) or technology names, like MU for instance.
The overall market is a bit sluggish for my tastes at the moment. SPY closed up a puny 0,03%, QQQ +0.05%, DIA +0.10%, and IWM -0.11% (as the Small Caps continue to underperform the other indices).
Advances 1278 v. Decliners 1626, which is another indication of sluggishness of the broad market. One look at the Cumulative A-D Line and we could start to get a bit queasy about the A-D line rolling over atop what looks like a completed upleg off of Nov. 2016 (election) low. For you wave counters out there, run your eye from Nov. 2016 to present, and you should see 5 waves up, which suggests strongly that the A-D line is positioned to roll over into the most significant correction since Sep.-Nov. 2016.
From my perspective, I am thinking that the pattern carved out by the A-D line is warning us that the market internals are deteriorating markedly, and that we need to be extremely selective and careful about the stocks we buy or hold now.
Have a great evening everyone. MJP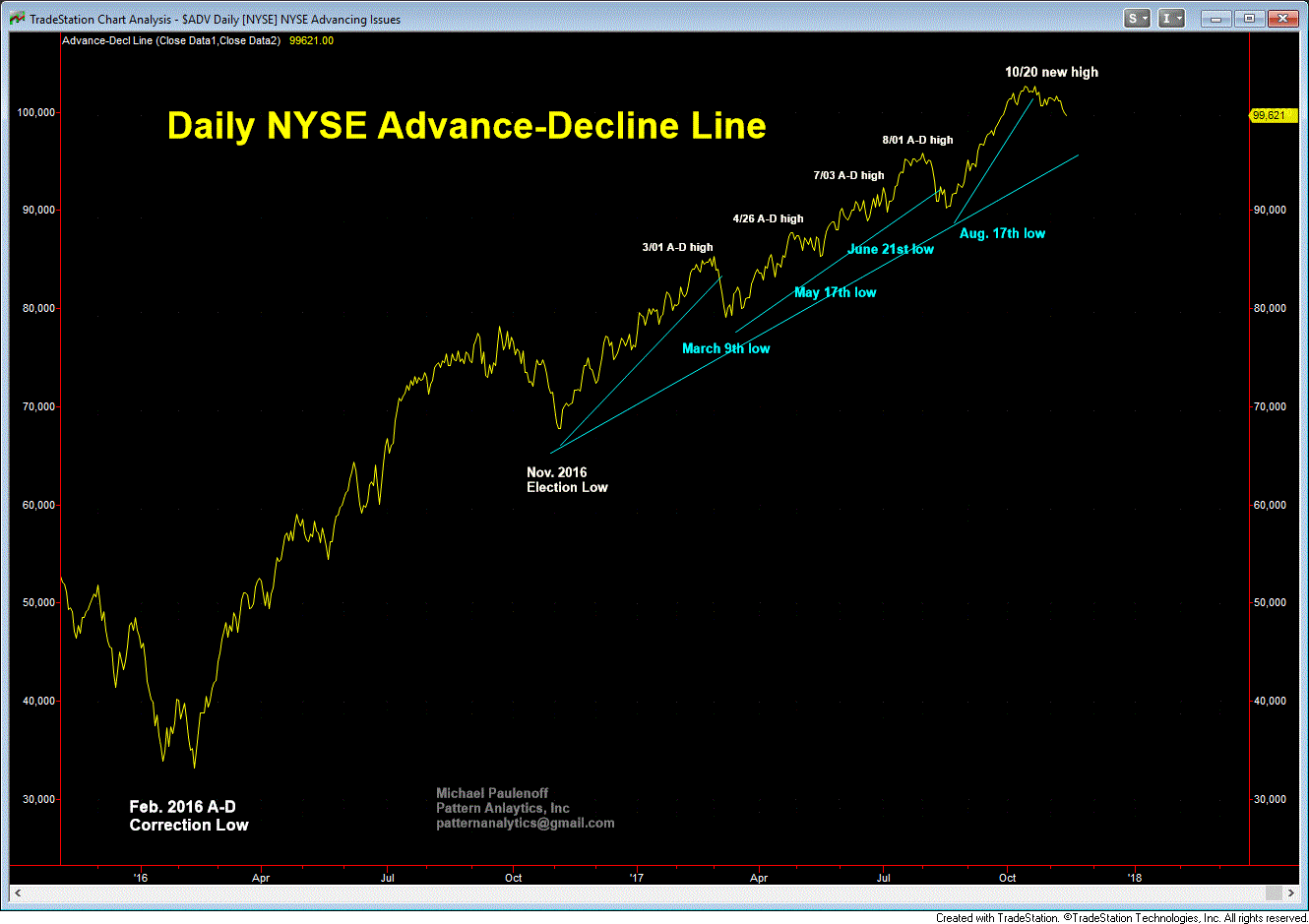 11 13 17 A-D Line Close GIF