Oversold Bounce Versus Policy-Changing Tweet
ES after 90 minutes of trading has seen a rally from its overnight low at 2731.25 to this AM's high at 2763.75, or 1.1%, but one look at my attached 4 hour chart shows that the rally has NOT inflicted any significant damage to the nearest term downtrend. To do so, ES needs to climb and sustain above key resistance at 2766 that extends up to 2770.
Lets also be aware that the Weekly Pivot resides at 2781.25, and the sharply declining 5 DMA cuts across the price axis at 2777.70 as we speak.
In other words, there is a mountain of heavy, consequential resistance that is lodged from 2766 to 2777.70 that if hurdled, indeed will inflict serious damage to the nearest term downtrend, and will indicate that ES has put in a meaningful, trade-able low at 2731.25.
My sense is that the battleground between 2766 and 2778 might illustrate the difference between an oversold bounce that fails to inflict damage to the dominant downtrend. versus a potential policy-changing tweet by someone in the Trump Administration (or China, or Mexico) that triggers a wicked algo buy program that creates panic short covering. In the absence of the latter, I am thinking that an oversold bounce will resolve into disappointed long liquidation and a new downleg.
Last is 2760.00/25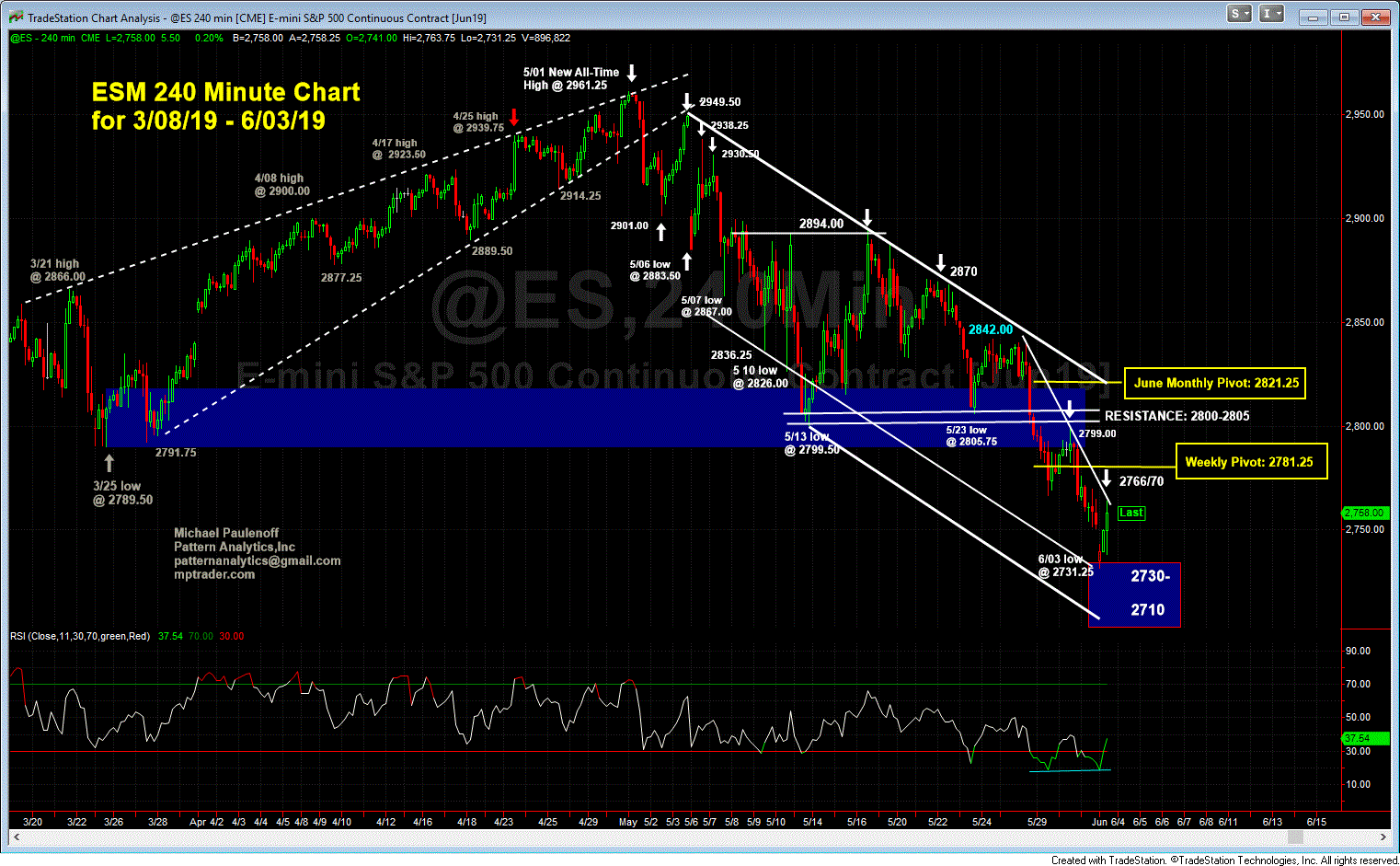 6 03 19 ES 4 Hr 1055 GIF