Powell's Out of the Picture, but The China Syndrome Remains Front and Center
ES heading into the PM session shows the nosedive beneath the major support line from 12/27/18, which cut across the price axis earlier today at 2705. The downside acceleration from 2715 through 2705 coincided with Larry Kudlow's negative remarks about the prospects for a U.S- China trade deal ahead of the March 1st deadline. His comments triggered algo AND technical trendline-break selling pressure that spiked the ES to a low at 2685.50 so far.
My pattern work argues that ES still has unfinished business on the downside into the 2650/55 target zone next. Key resistance on any recovery rally effort hovers at 2695, 2705, and 2715.
Last is 2695.75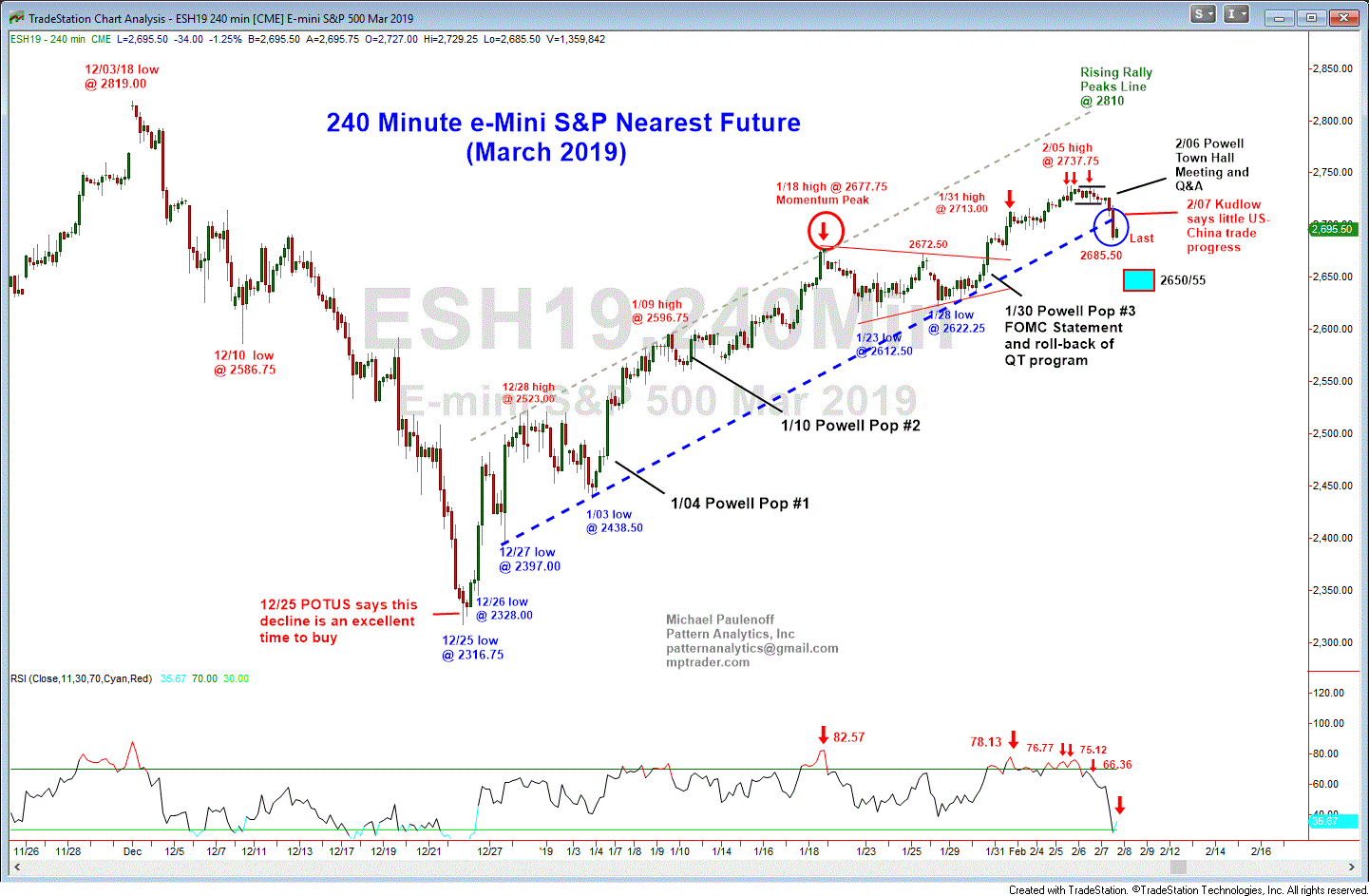 2 07 ES 4 HR 115 GIF