Preferred Scenario for Emini S&P 500
Wednesday, July 7, 2022-- Mptrader.com Pre-Market Update: ES Treads Water After Yesterday's PM Recovery Rally...
Bottom Line: My preferred scenario argues that ALL of the price action off of the 6/17 low at 3639.00 represents an incomplete recovery rally period in the aftermath of a multi-month 24% correction. As long as any forthcoming weakness is contained above 3741.25-3744.00 support, my pattern and momentum work project additional strength that tests the June rally high at 3950.00, and if (when?) hurdled, in route to 4000-4025... Last in pre-market is 3818.00...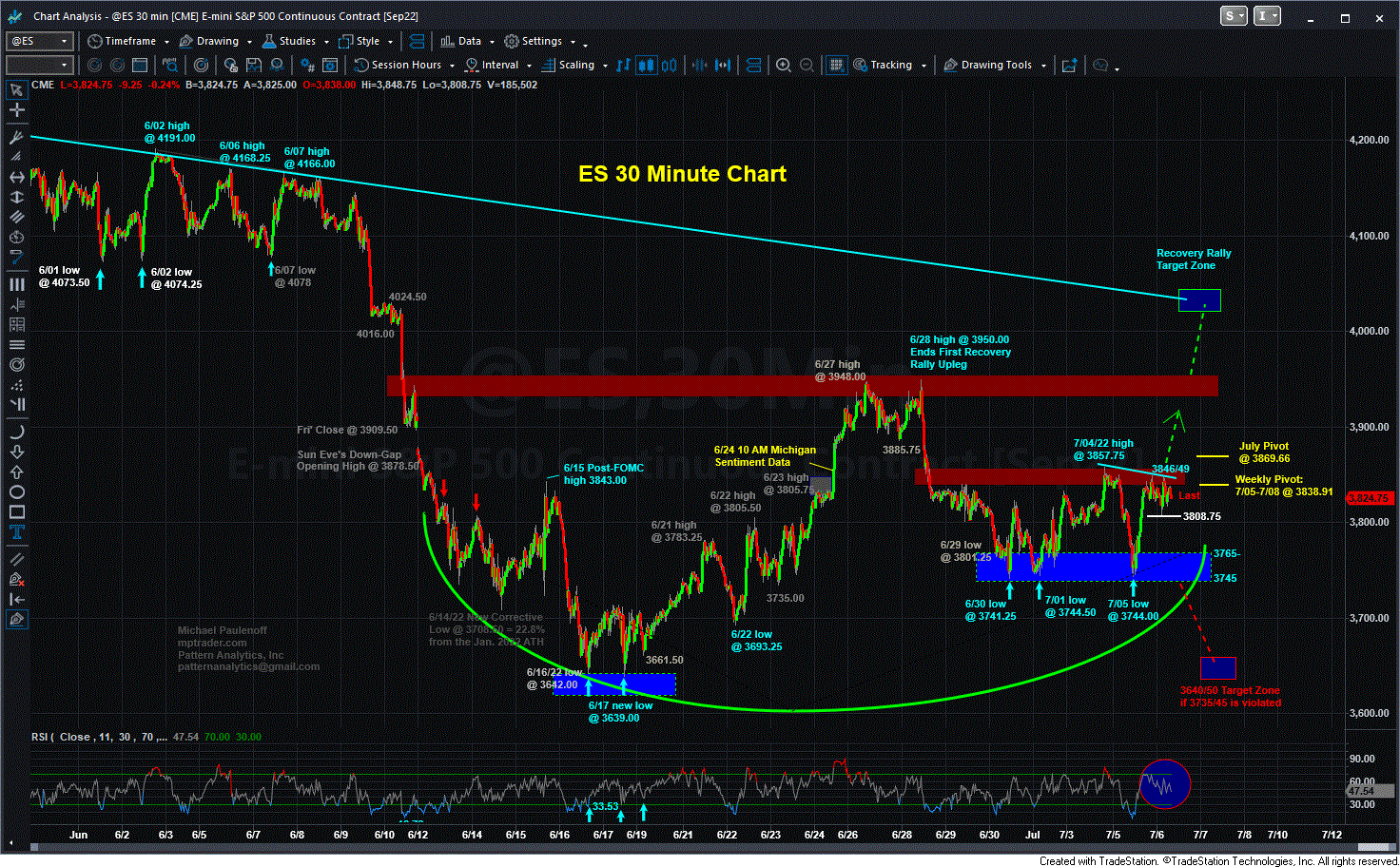 7 06 ES 15 Min 730 GIF