Reaction To GOOG, MSFT & BA Earnings
Good Wednesday Morning, MPTraders!  July 26, 2023, Pre-Market Update: It's Fed Day!  There are also more earnings reports to consider, such as BA (see below) and META (after the close)...
On the subject of earnings, the reaction to last evening's reports from GOOG and MSFT is interesting technically...
GOOG followed a very bullish technical script (discussed here yesterday) by reacting powerfully to the upside (see chart below), blowing through prior-high June-July resistance into new multi-month new highs at 132.70, which completes the huge Inverted Head & Shoulders formation, and also triggers new upside targets of 134-136 and thereafter, to 142-145. Only a sudden downside reversal and close beneath 119.00 will damage the otherwise very promising intermediate-term setup... Last is 129.98... (MSFT continued below)...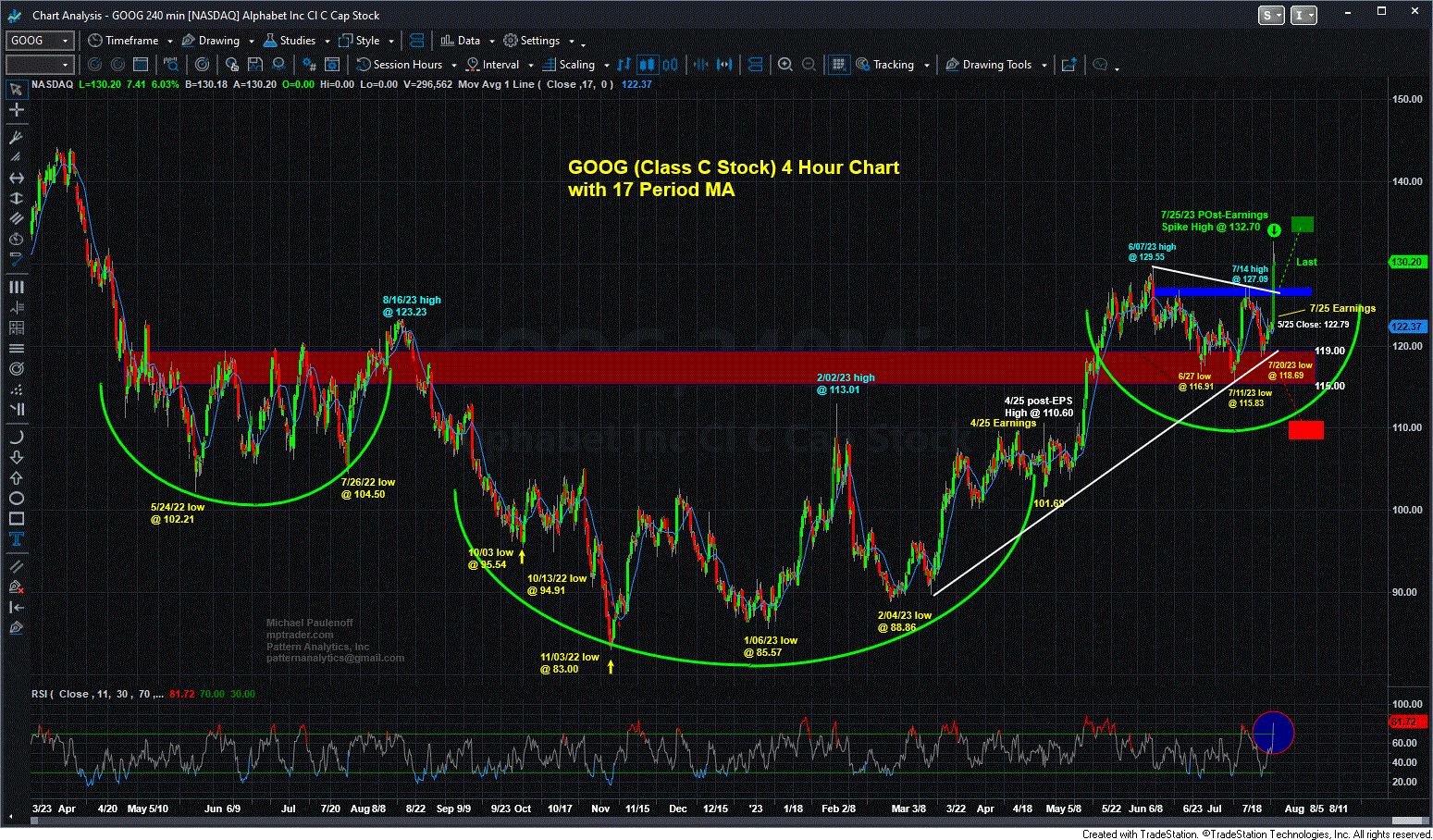 Meanwhile, investors reacted negatively to MSFT's earnings report, however heading into the news, its intermediate-term uptrend set-up was very mature and as such much more susceptible to a "sell-the-news" response. That said, however, let's notice that post-earnings weakness has pressed the price structure right to a test of MSFT's March-July up trendline that cuts across the price axis in the vicinity of 335.50. The post-earnings low so far is 335.00. 
Should MSFT weakness break and sustain below 335.00 and inflict potentially serious damage to its multi-month uptrend, my work will need to see downside follow-through that breaks the next lower support zone of 327-328 to CONFIRM a significant Top Formation in MSFT that will project weakness into the 300-305 target zone thereafter.
Conversely, MSFT needs to recover above 347.20 to trigger initial upside reversal signals in the aftermath of the negative reaction to earnings... Last is 338.62... (BA continued below)...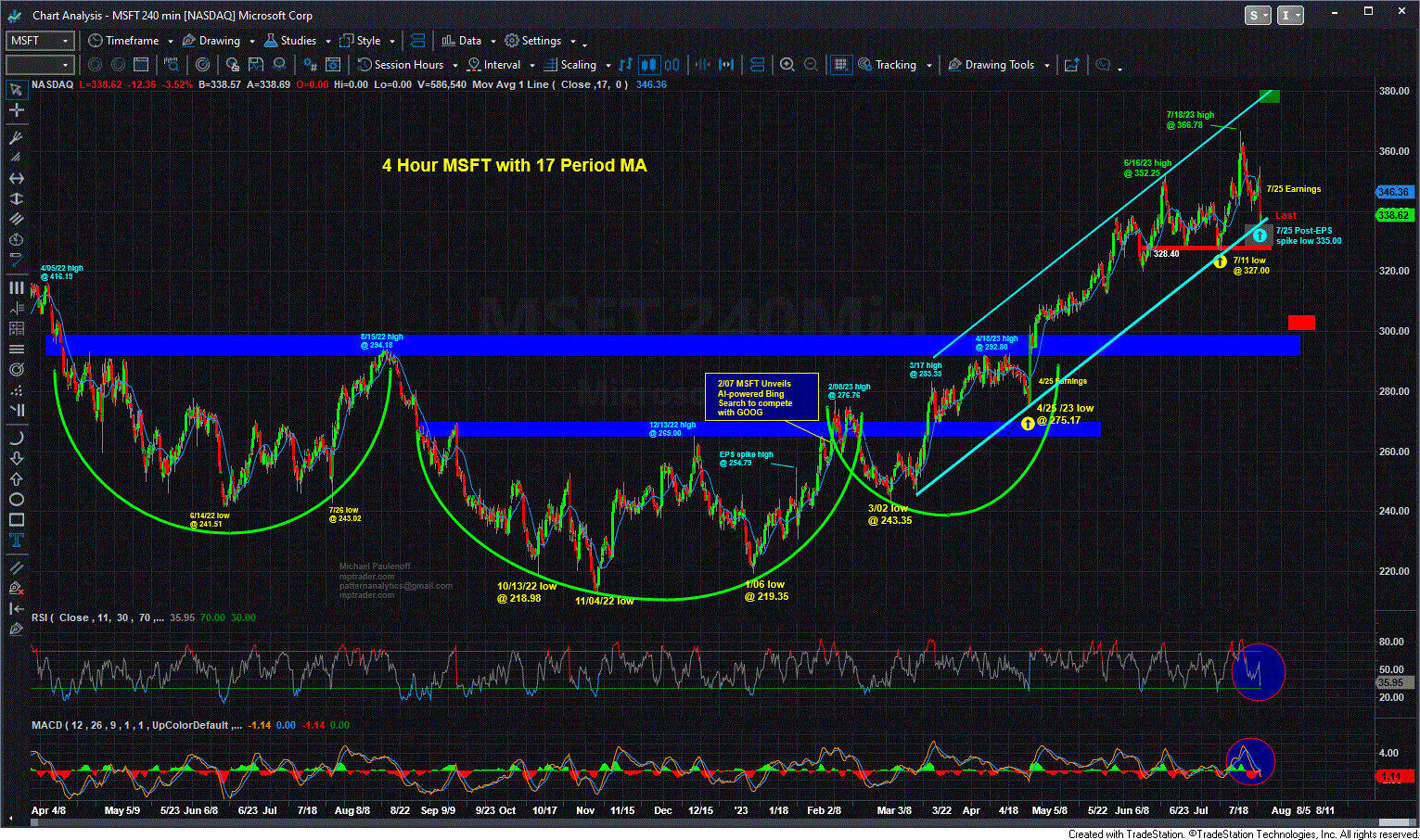 Finally, BA (Boeing) beat estimates revealed in this AM's earnings report. My attached 4-Hour Chart shows that the positive reaction to the news has propelled BA to a test of key 7-month resistance lodged from 221 to 224 that if hurdled and sustained, will trigger much higher targets (shown on the chart). The earnings-reaction high in pre-market trading is 224.00, with BA currently trading at 221.25, as the stock knocks on the door of a significant upside technical breakout. Only a failure to maintain strength and a decline that breaks 210.60 will compromise the budding upside breakout from a multi-month bullish digestion period and pattern... Last is 221.51...