Revisited: What Do MCD and SBUX Have In Common?
On October 22nd, below is what we discussed about MCD and SBUX. At the time, MCD was trading at 201.33, and SBUX was trading at 84.04...
What Do MCD and SBUX Have In Common?
Is it my imagination, or does SBUX look like MCD? Hmm... Maybe MCD is winking at us that the consumer is tired, especially since the pattern weakness is occurring in a fast food name that serves the middle and lower class communities, AND in a premium coffee retailer that services a more affluent (coffee-addicted) clientele? Could MCD and SBUX be telling us "its the economy, stupid?"
Fast forward to today, and we find that in the past two weeks, weakness in both names has inflicted serious damage to their technical set ups. In the case of MCD, last week it sliced beneath its 14 month support line as well as the 200 DMA, both in the vicinity of 200-202 at the time, which triggered some long liquidation that subsequently pressed MCD to yest's low at 187.55. Off of its 8/09 high at 221.93, MCD has corrected 15.5%. To neutralize the damage, MCD needs to recover and sustain above 201. Otherwise, the stock will remain vulnerable to a resumption of weakness that points to 185 next, and if violated, to 180 thereafter as the weakness off of the July-October top formation intensifies.
As for SBUX, it too remains in a technically compromised position after violating its 16 month support line in the vicinity of 83.50, which triggered follow-through selling pressure into today's low at 81.03, a 1% breach of the 200 DMA (81.88). As we speak, SBUX remains beneath its 200 DMA, which could become problematic after today's close, and will bring in more selling pressure. For SBUX to neutralize its July-Nov. downtrend corrective pattern, which has chopped 19% off of its all time high price of 99.72, SBUX needs to claw its way above 82,2070 resistance. Inability to do so will leave SBUX vulnerable to downside continuation towards a target of 76 to 74. Last is 81.62.
When we last discussed MCD and SBUX, I was thinking out loud, asking the question what the fast food feeder of the masses and the premium coffee retailer had in common? The consumer, of course. If the performance of these two high profile food retailers is telling us anything about the US economy, it certainly isnt an upbeat message.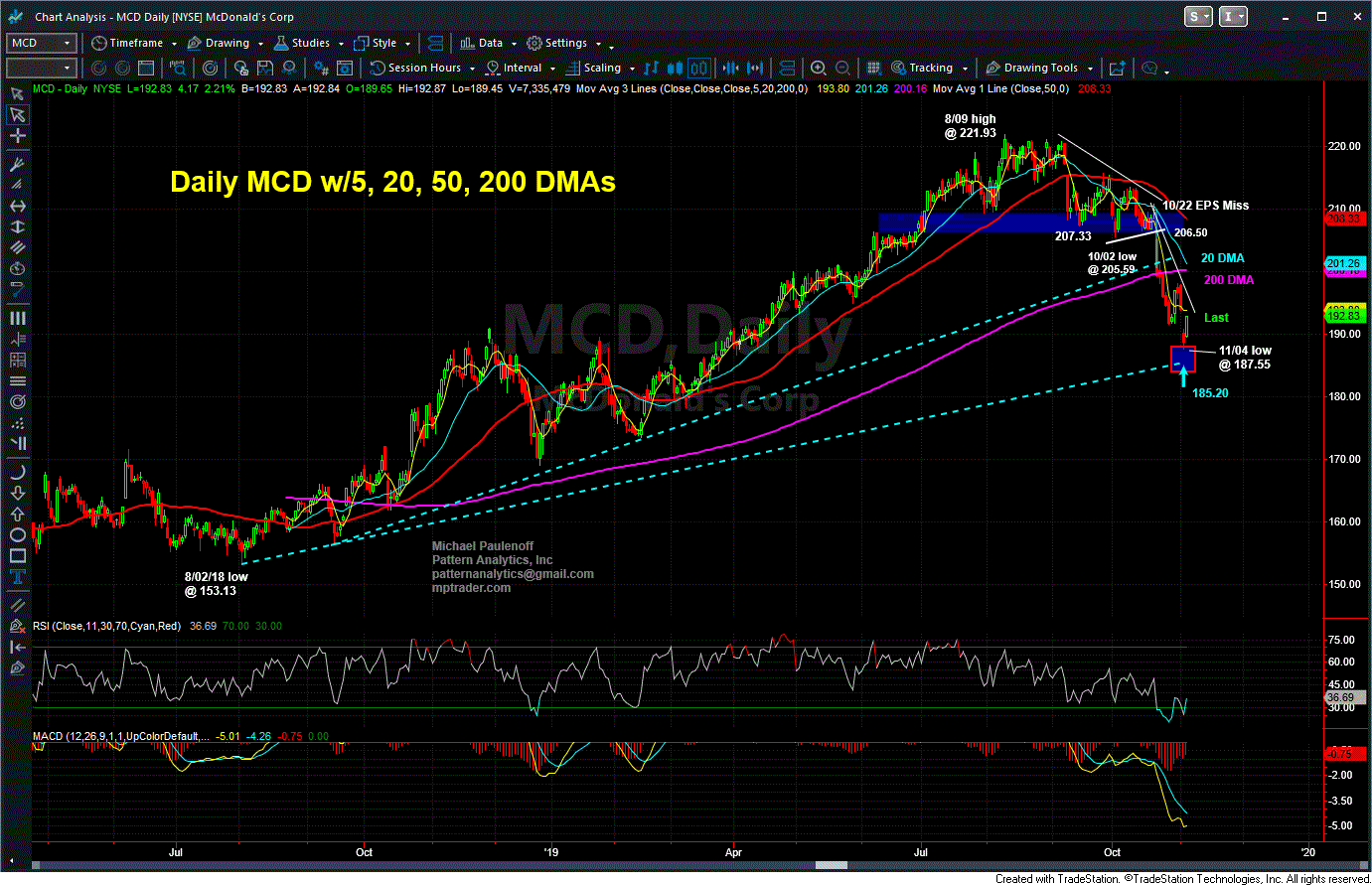 11 05 Daily MCD GIF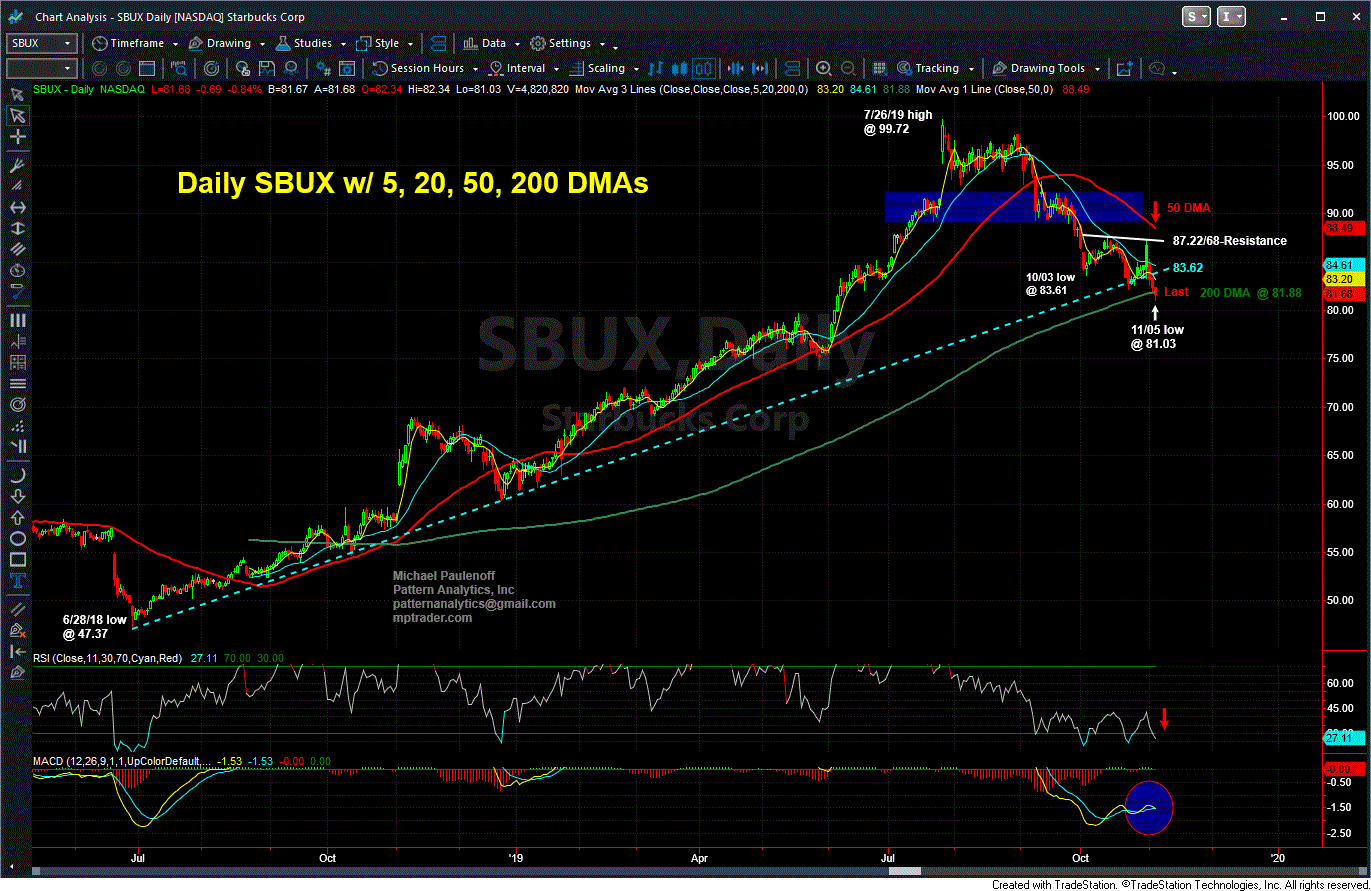 11 05 Daily SBUX GIF