Rising December Crude Oil
December Crude Oil is trading at 86.32, just below the intraday high at 86.50, a full 3.2% higher than it was trading yesterday afternoon when POTUS announced an additional 15 million barrel release from the SPR, and a plan to replenish the depleted SPR at 70.00/bbl. 
Has the Administration's strategy backfired? Well, so far it has. 
You know what they say about the best-laid plans of mice and men... in this case, especially when the other major oil producers are at odds (putting it politely) with the Biden Administration, and apparently are unwilling to play nice ahead of the mid-term elections 
Technically, as long as any forthcoming weakness is contained above 84.30, the current setup in Dec. Crude argues strongly that Tuesday's low at 81.30 represents the conclusion of the correction of the upleg from the 9/26 multi-month corrective low at 75.32 to the 10/07 high at 92.71. With the foregoing in mind, Dec Oil points to a next immediate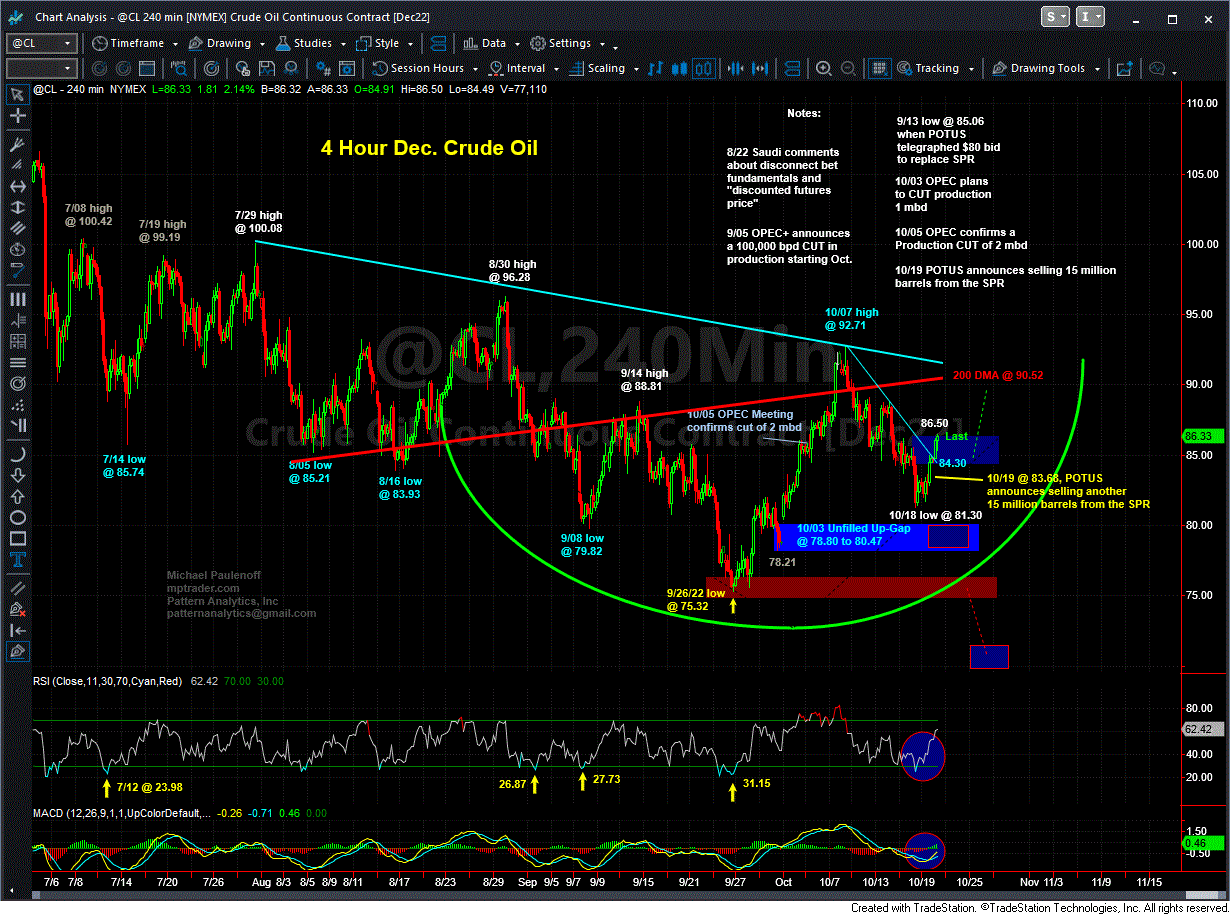 target zone of 88-90, in route to 100-102 thereafter... Last is 86.07, +1.8%