In terms of SPY, unless and until it takes out and sustains above yest.'s PM rally high at 263.90, it will remain vulnerable to a test of yest.'s low at 262.62. A violation of 262.62 will point SPY to 260 next, which will imply a break below last Friday's "Flynn" low at 260.76.
Notice that the profile of the prior two brief SPY corrections in Oct., and Nov. created a Bear Trap Double Bottom pattern. If Dec. weakness off of the 266.89 high gains additional downside traction, we should be aware of the SPY profile of marginally breaking its prior pullback low-- in this case the 12/01 low at 260.76, which will point to the 260 area for another Bear Trap lower-pullback-low.
That said, however, a climb above 263.90 will increase the likelihood of upside continuation to 265.00/15, above which my work will signal that SPY already is in a new upleg...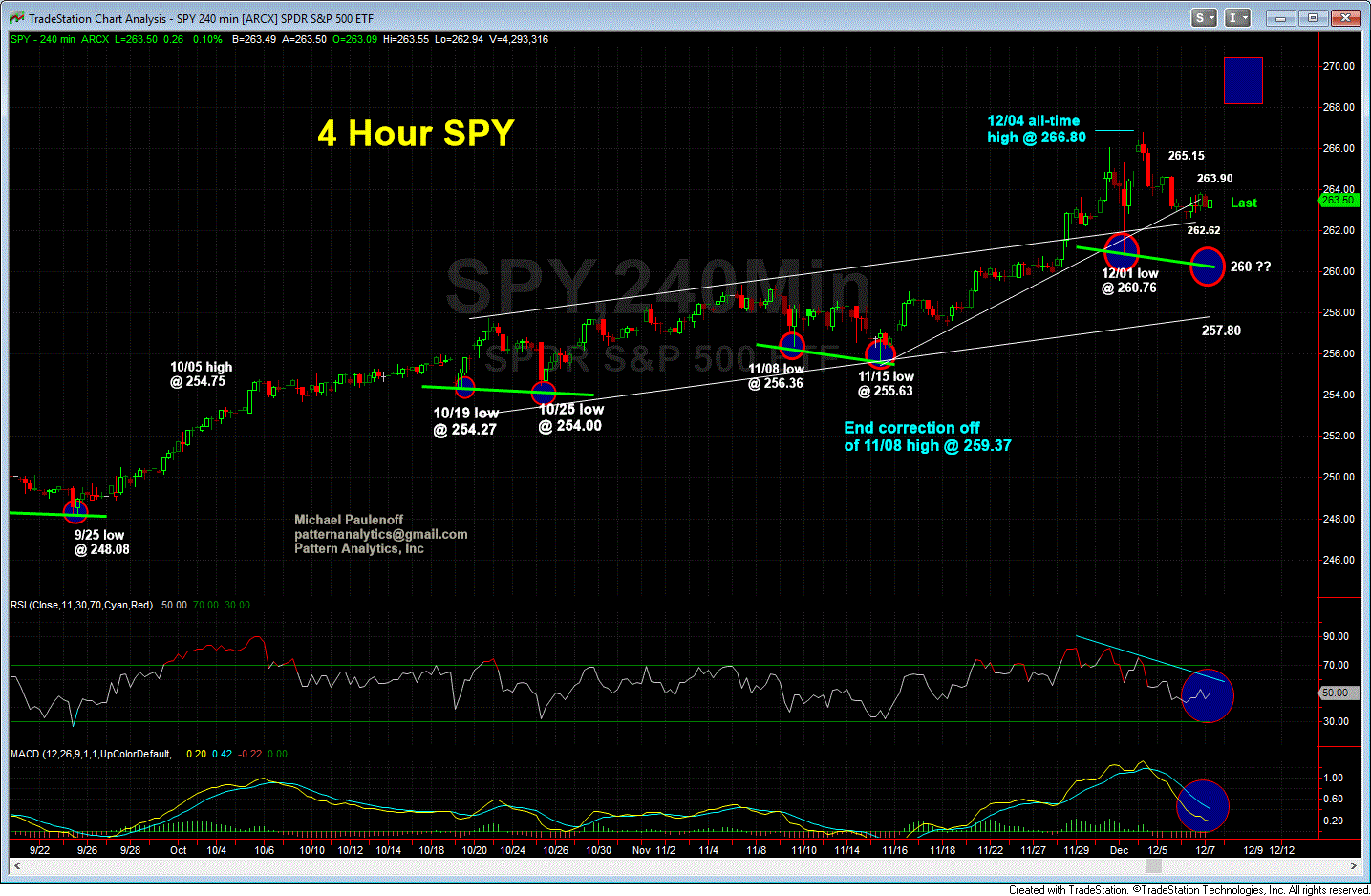 12 07 17 SPY 4 hr 950 GIF