SPY Makes a New High after the FOMC Minutes, and Then Reverses. Time to Be Mindful of the Unfilled Up-Gap from Jan. 4th
SPY Gaps-- Since the 1/03 "AAPL pre-annonce low" at 243.67, SPY has gapped-up on the open of 1/04, 1/08, and 1/09. Both up-gaps from yesterday and today have been filled (see attached 10 minute SPY Chart), but the 1/04 opening up-gap from 244.13 to 247.17, right before the Powell Pop remains OPEN, and ominous for the bulls from a technical perspective.
Granted, the gap does not have to be filled in any particular timeframe, but the longer it remains unfilled, the more problematic it becomes for the market to continue to move in the opposite direction.
It is the BIG unfilled up-gap at 244.13 to 247.17 that provides additional encouragement to fade this advance...
That said, however, SPY needs to reverse and inflict some technical damage to get downside traction. So far, there has been no damage. SPY must breaks 257.00 and then the prior pullback low at 256.19 to trigger initial signals that upmove is taking a breather... Last is 258.49/50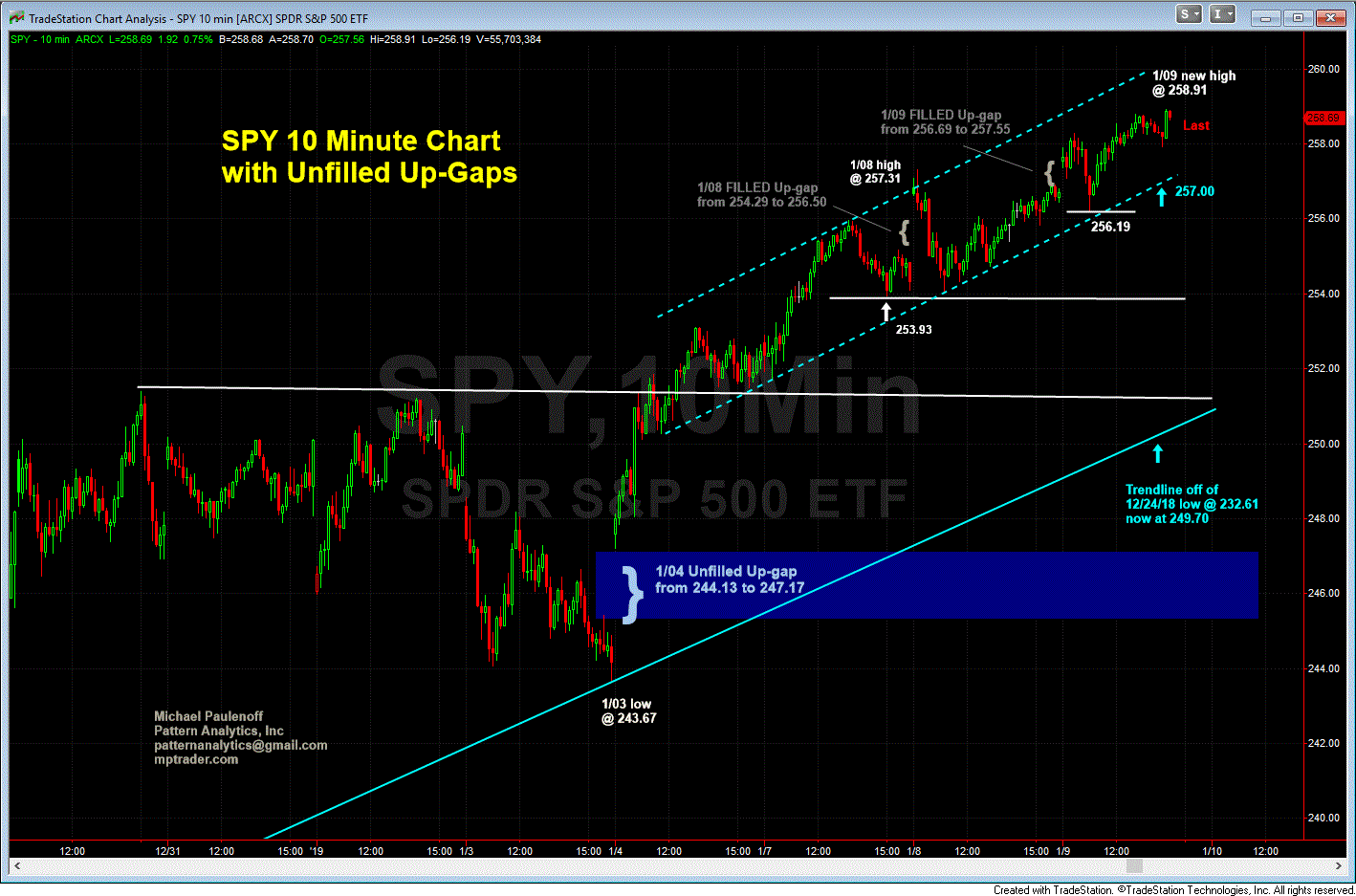 1 09 SPY 215 GIF