SPY Nearing Conclusion of Down-Leg
BIG Picture SPY-- while the decline likely is not out of the woods just yet, the weakness off of the 6/13 high at 279.48 hit a low today at 269.45, and in so doing, filled all of the up-gaps left behind off of the upleg that started at the 5/29 low at 267.76, and also touched and bounced off of the lower BBnd Line (see chart), satisfying two very important near term technical targets.
If my daily RSI momentum was in better condition, I might think that the correction is over, but the juxtaposition of the larger correction, today's low, and the new low in RSI leads me to consider that at the very least, SPY must loop down again to retest today's low at 269.45-- possibly making new reaction lows at 269.00/10, prior to the establishment of a positively divergent pivot upside reversal.
At this juncture, the worst case scenario argues for another loop down that breaks and turns the lower BBnd line to the downside, as the SPY breaks its 5/29 low at 267.76. The simultaneous negative action of a violation of the prior significant pullback low (5/29) accompanied by a negative slope in the lower BBnd line will be a very dangerous technical set up.
For the time being however, all eyes on 269.45/10, down to 267.76. As long as that support zone contains any additional weakness, SPY likely is nearing the conclusion of a mid-late June correction ahead of an upside run into the end of this week (quarter-end). Last is 270.75/76... MJP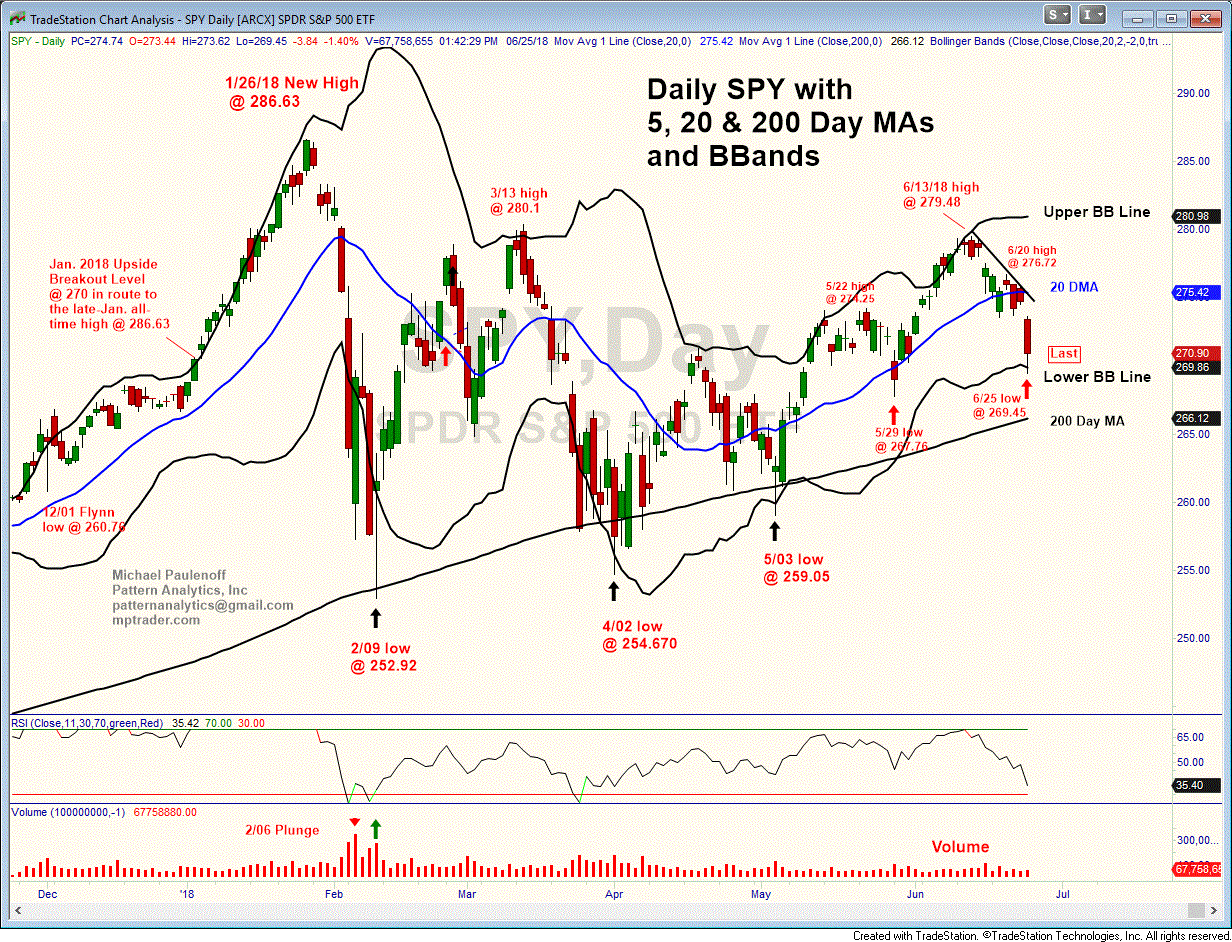 6 25 18 SPY Day w BBnds 145 GIF