SPY Remains Relatively Bouyant Despite Negative News Cycle
SPY-- Isn't amazing that with all of the crazy news items this week, including fallout from the Helsinki Press Conference and today's attempt by POTUS to influence Fed interest rate policy, that SPY remains less than one point off of its all-time high of 281.17?
My attached 4 hour SPY chart set up shows that for the past 24 hours the price structure has been digesting its two week gains at a very high level, actually within a range of about 1% off of the high.
As long as SPY remains above 278.00, extraneous market noise aside, SPY appears to be preparing to initiate another upleg that fully challenges the Jan. high at 286.96.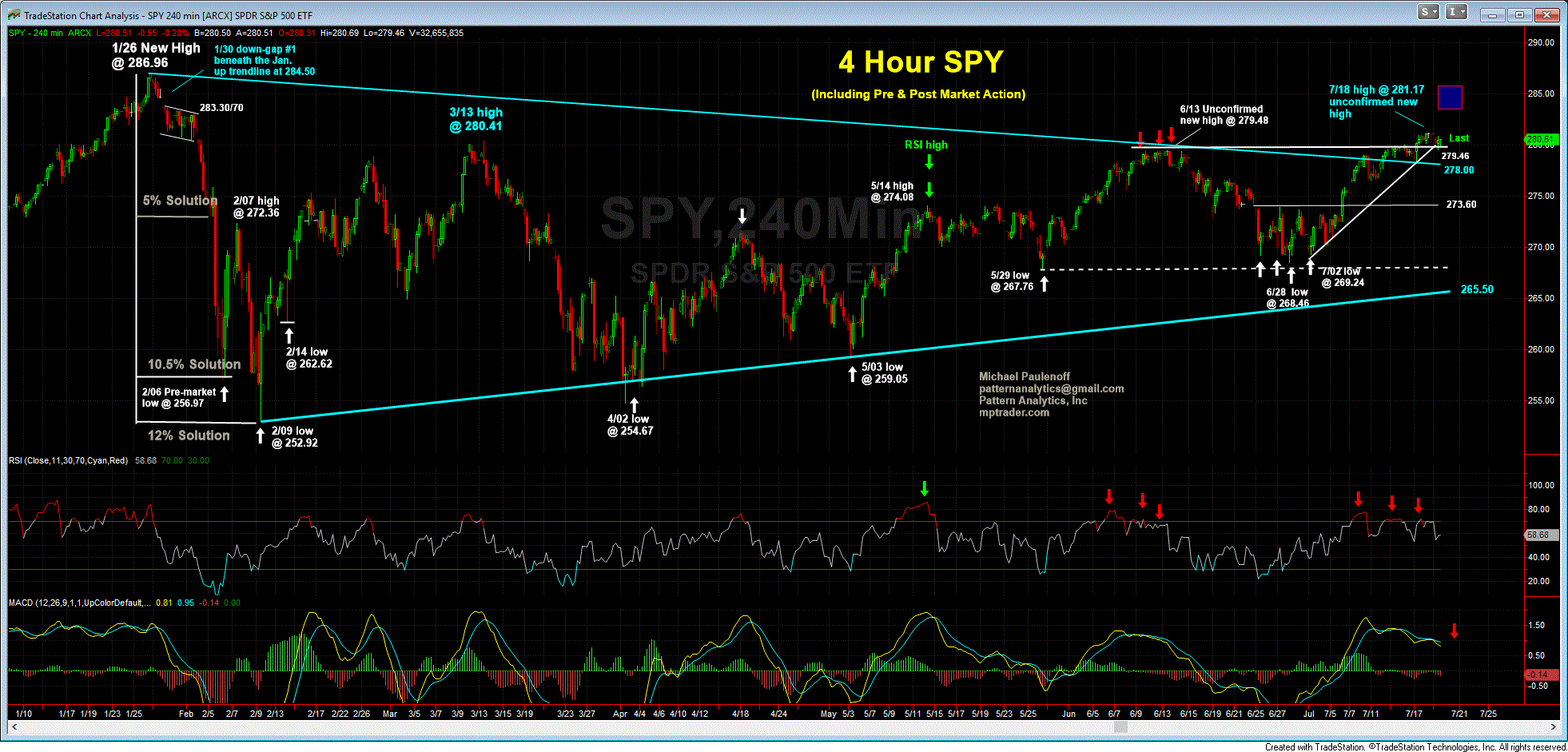 7 19 18 SPY 145 GIF