SPY Still Poised for New High?
From the perspective of SPY, as long as any weakness is contained above 262.10-261.95, its pattern argues that it could still make a run into new high territory that projects next to 268 - 270 next.
Let's keep in mind, that SPY does not trade overnight like ES, which means its pattern looks different-- i.e., more bullish than ES. My sense is that had it been able to trade overnight, the SPY low would have approximated a 262.35 low, which is right in my key initial support zone mentioned above.
Finally, I am not sure what to expect today in SPY. If there is headline news, well, it should lurch in one direction or other. If not, then probably we are left with a nervous narrow range bound market into the final 20 minutes, when all will have to decide what position they are "comfortable" taking home over the weekend amid remaining uncertainty about the rate of the tax bill.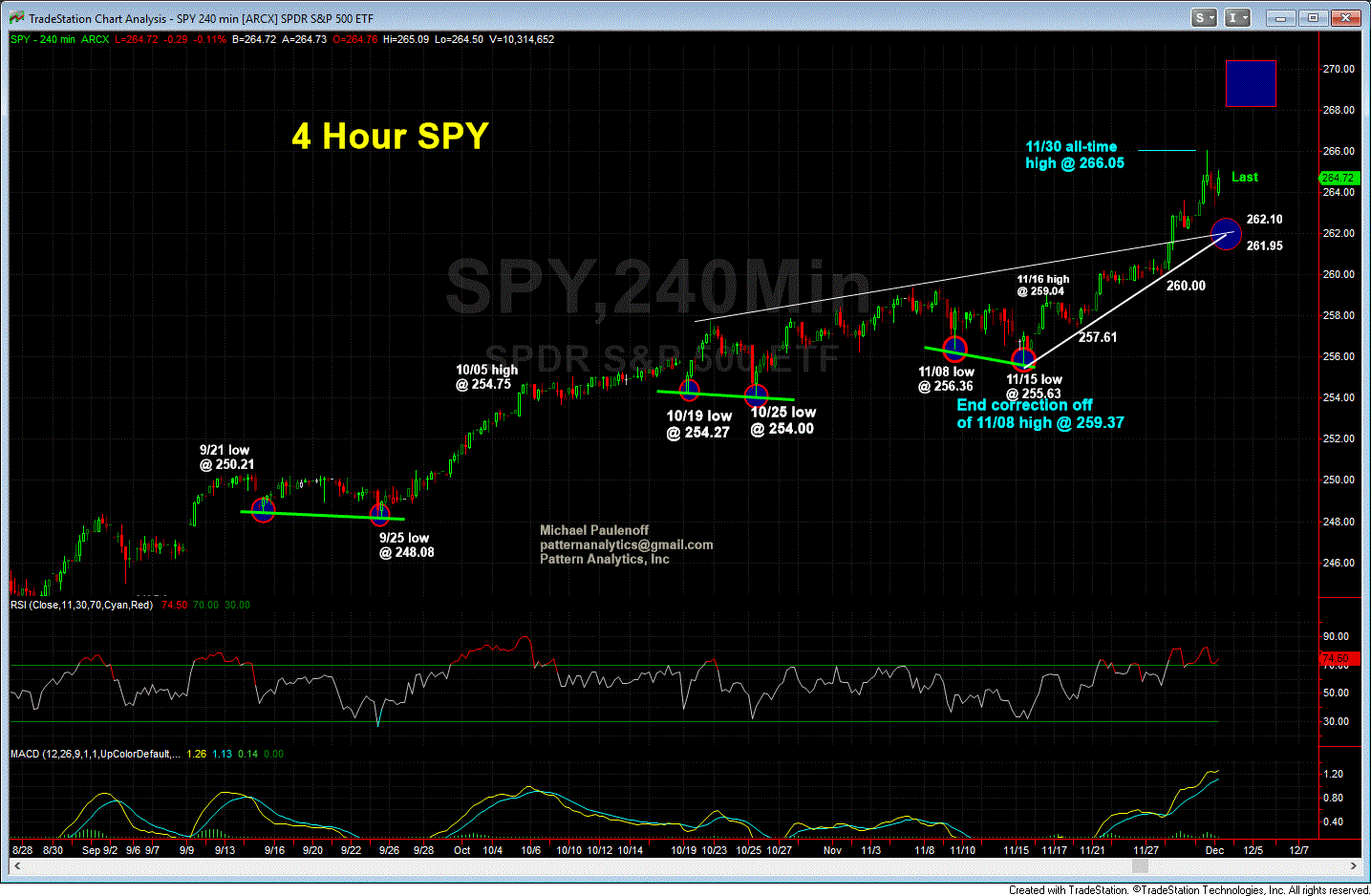 12 01 17 SPY 955 GIF