SPY-- with about 90 minutes remaining today, SPY remains in a relatively tight near term range off of its 5/14 (Mon.) recovery high at 274.08 down to Tues. low at 270.03. All of the action since then has "fit inside" of the 274 to 270 range, suggesting that this week's price behavior represents a high level digestion period after the multi-day advance from 259.05 to 274.08.
Trump's press conference certainly injects some additional uncertainty into markets that were perhaps feeling less concern?
That said, from the look of the attached SPY chart, the reaction so far appears to be modest and contained above 271.00-270.80, which importantly represents the Jan.- May Coil resistance line, which now serves as support on any near term weakness.
As long as 270.80 or so contains any forthcoming weakness, I think we have to consider all of the action this week as a bullish digestion period ahead of upside continuation towards 274-276, and possibly 280 in the upcoming hours/days.
Otherwise, a sustained breach of 270.80, then a breach of Tues. low at 270.03, should trigger downside continuation to 268.00 prior to my expectation of another loop to the upside. Last is 271.89/90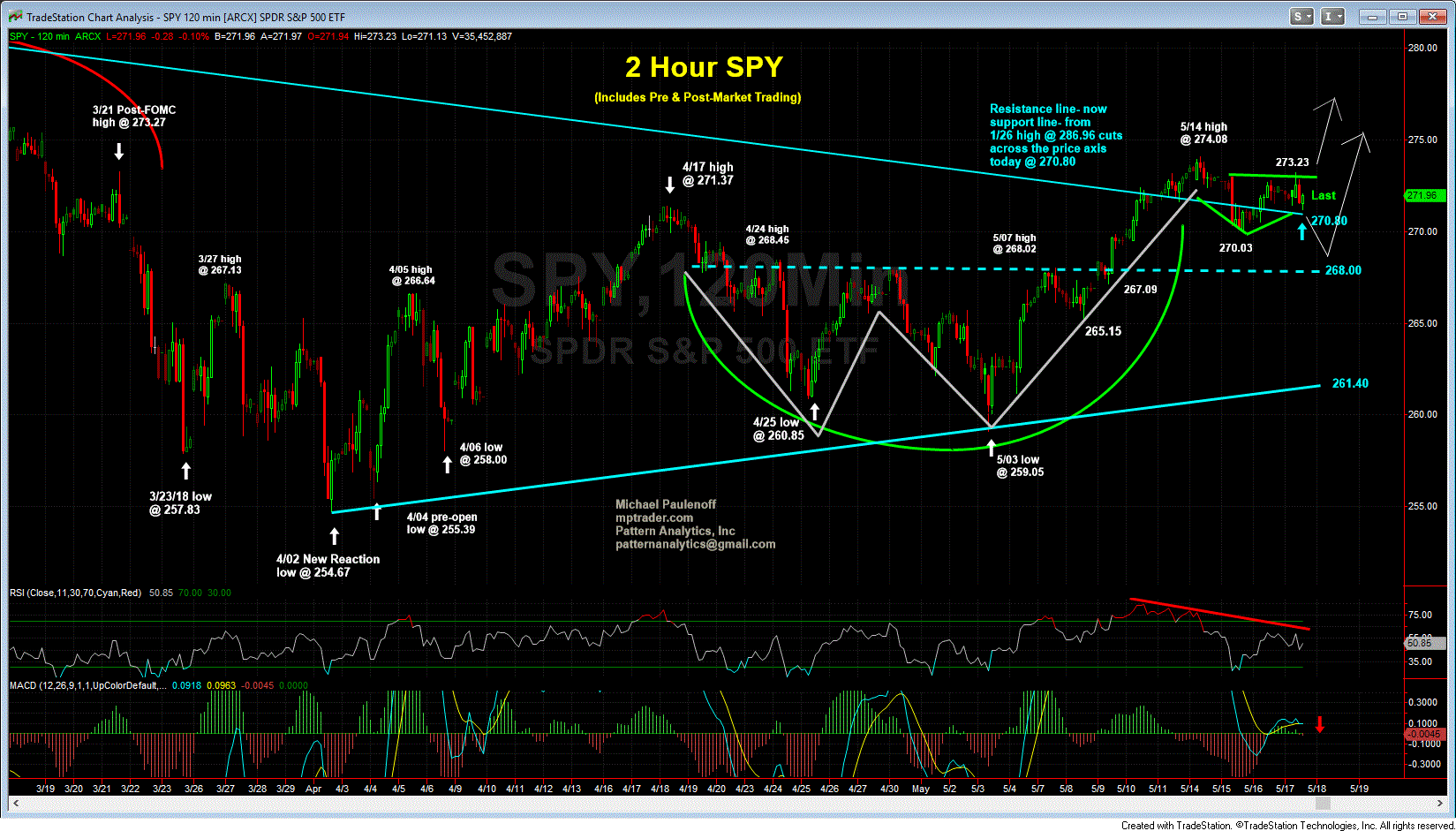 5 17 18 SPY 240 GIF