Silver Moving Towards Downside Exhaustion?
Jeffrey Gundlach (on CNBC) likes commodities in general, and intimated that Gold and Silver are under-owned and relatively cheap in a stronger growth environment.
It just so happens that SLV is bumping along the lower boundary line of its bearish channel off of the Aug. high at 17.14 into the Dec. lows at 14.77-14.74. SLV is down 14% from its Aug. high.
Although the Daily SLV chart itself remains ugly, all of the action for the past week has the right look of a potentially significant low-zone. For starters, today might be the first session since Nov. 27th that SLV could close above its sharply declining 5 DMA, now at 14.89, so that level is what I will be watching this afternoon, especially after the FOMC statement and press conference. If the Fed hikes rates, AND forecasts at least three more rate hikes for 2018, AND SLV remains above 14.89, its action will argue that the vertical plunge exhibits signs of downside exhaustion. MJP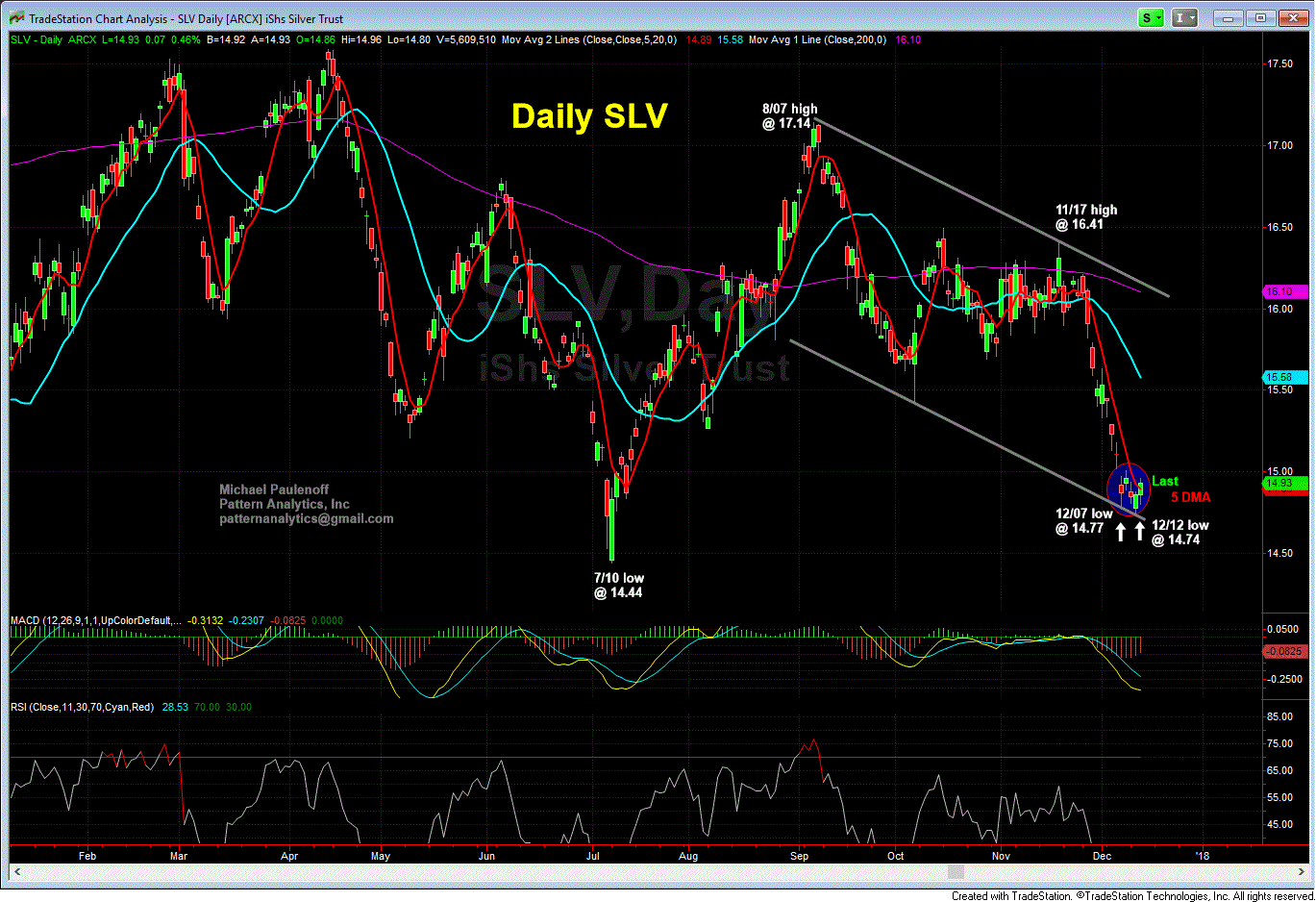 12 13 17 SLV GIF