Silver in "Prove It to Me" Mode
The BIG Picture of Silver-- remains a sideways mess bound on the lower side by a 9 year support line that cuts across the price axis currently in the vicinity of 15.40, juxtaposed against a near-1-year resistance line at 17.25 and a 4 year resistance line at 20.00.
Is all of the action since 2014 a base in anticipation of upside acceleration, or a sideways digestion period within a still dominant bear phase since its 2011 high at 51.83?
I really dont know, but Silver certainly is in "prove it to me" mode. In the absence of strength and a climb above 17.25, the dominant downtrend, and the bears remain in control.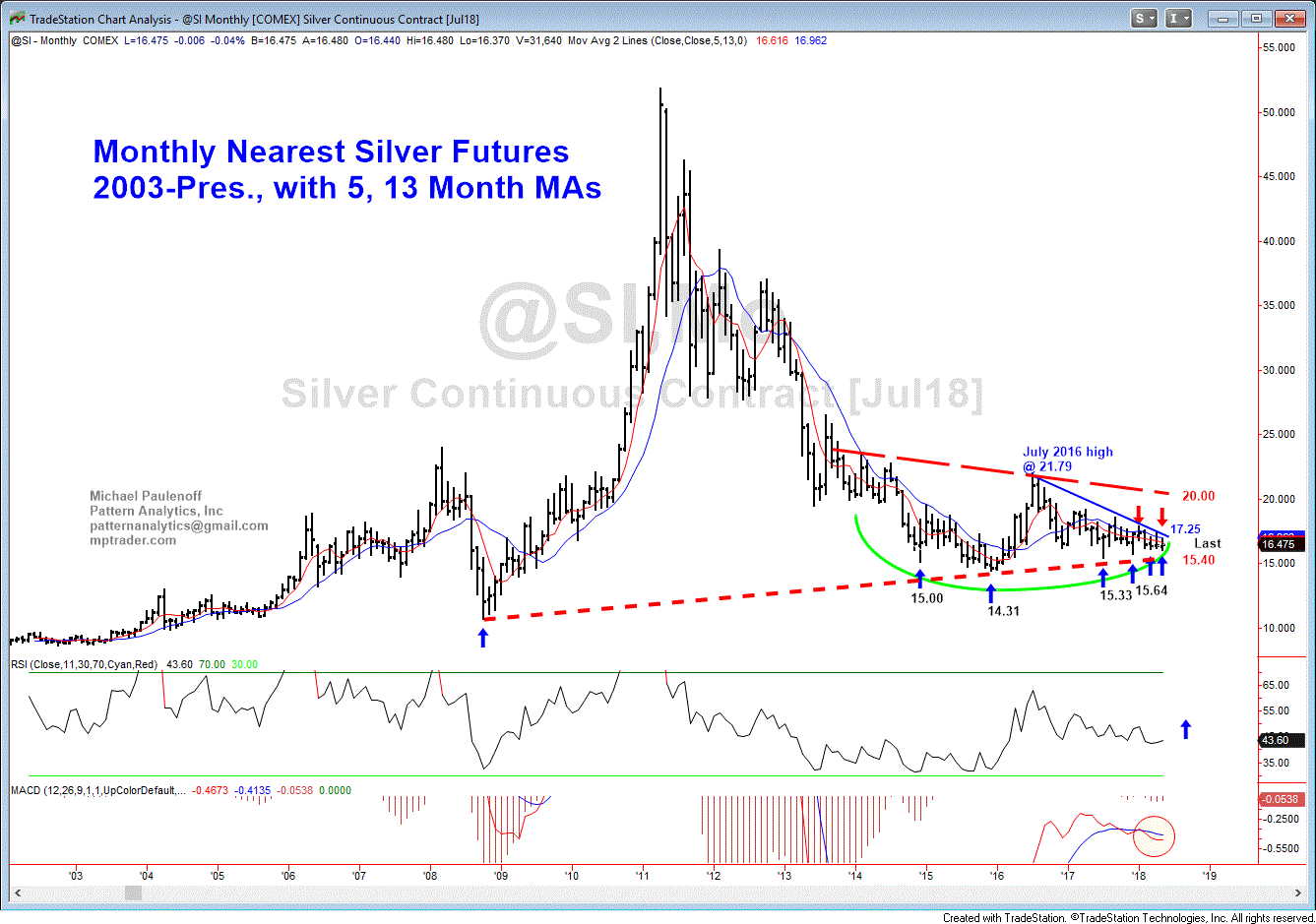 5 18 18 Monthly Silver GIF