Small Cap IWM Still Not Ready For a Prime Time Recovery Rally
IWM-- was the leader and the weakest link on the way down, which usually argues that it will turn first, and become the leader and the strongest link on the way up when it turns.
So far, however, that is not yet the case. Let's notice on the enclosed daily chart that for the past three sessions, IWM has remained in a range between 152.50 and 155.50, which is in the lowest 3 point zone of a larger 21.5 point correction. In other words, after a 12.5% correction off of its all time high, IWM has recovered just 14% of the move-- a particularly shallow and feeble recovery thus far, and one that does not give us a warm and fuzzy feeling that a significant upturn is in progress.
Indeed, the way I view the action in IWM is that it is biding time, allowing its sharply down-sloping MA's to play catch-up prior to a resumption of dominant downtrend weakness that presses the price structure to new corrective lows, and possibly to my next optimal larger corrective target zone in the vicinity of 145 to 147.
At this juncture, only a climb and close above 155.80 will begin to neutralize continued technical negativity... Last is 154.11/12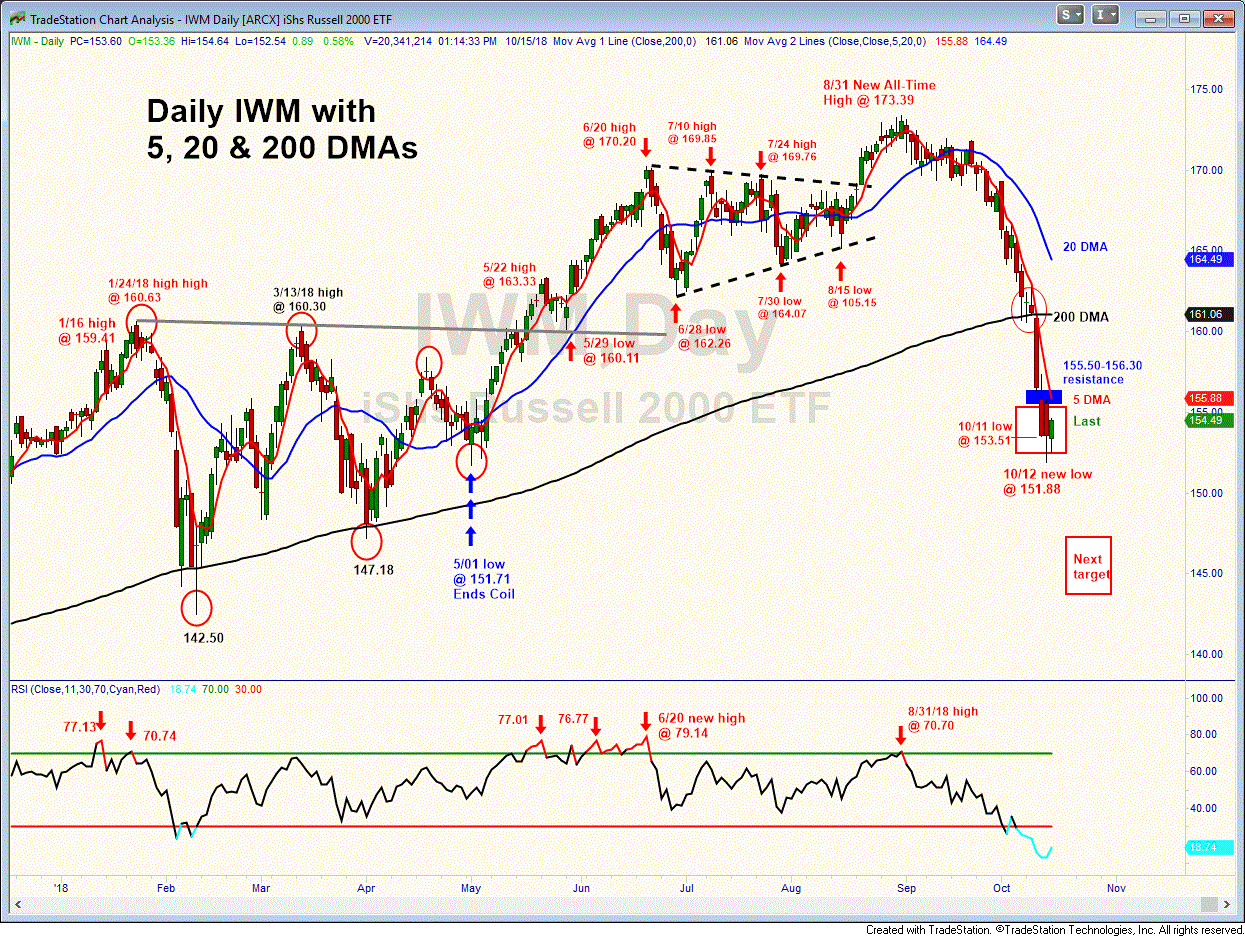 10 15 18 IWM Day GIF