Stagnant Yield Contributing to Year-End Panic Into Equities
I have to tell you that it is staggering to me that 10 year YIELD has not budged on the upside, and if anything, has declined while the equity indices continue to ratchet and accelerate to the upside.
My sense is that if there are fundamental underpinnings to the upmove in stocks, then rates should be climbing as well.
My sense also is that if there aren't fundamental underpinnings to the strength in equities after a near 9 year bull market, then the bond market is warning us that equity strength is part of widening, speculative disconnect between stock price appreciation and the underlying drivers. In other words, TINA has created a year end panic into equities.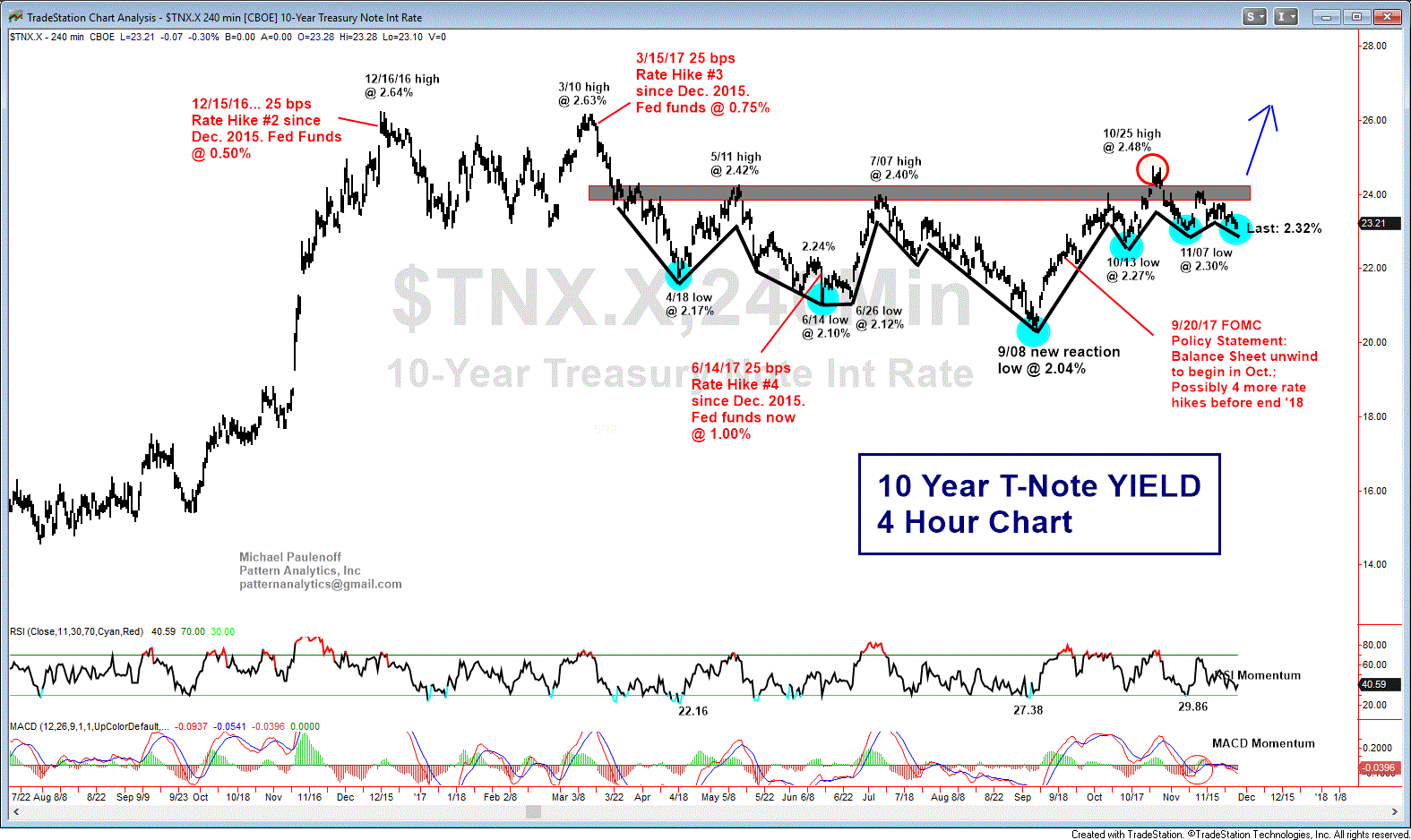 11 28 17 YIELD 1250 GIF