T (AT&T) Shows Signs of Downside Exhaustion
T (AT&T)-- My multi-year Weekly Chart of T shows a 12 week Falling Wedge Formation followed by a down-spike to a new low at 30.13 (Bear Trap), followed by a vicious upside reversal and thrust of 6% (so far) above 32.00.
My intermediate term technical set up work argues strongly that T has completed a complex, two year corrective period from 42.89 to 30.13, and now has entered the early phase of a multi-month recovery rally period. Its plump dividend yield of 6% adds to its attractiveness if the technology sector rolls over into a major correction.
The Model Portfolio entered a long position earlier today at 31.94. Last is 31.98/99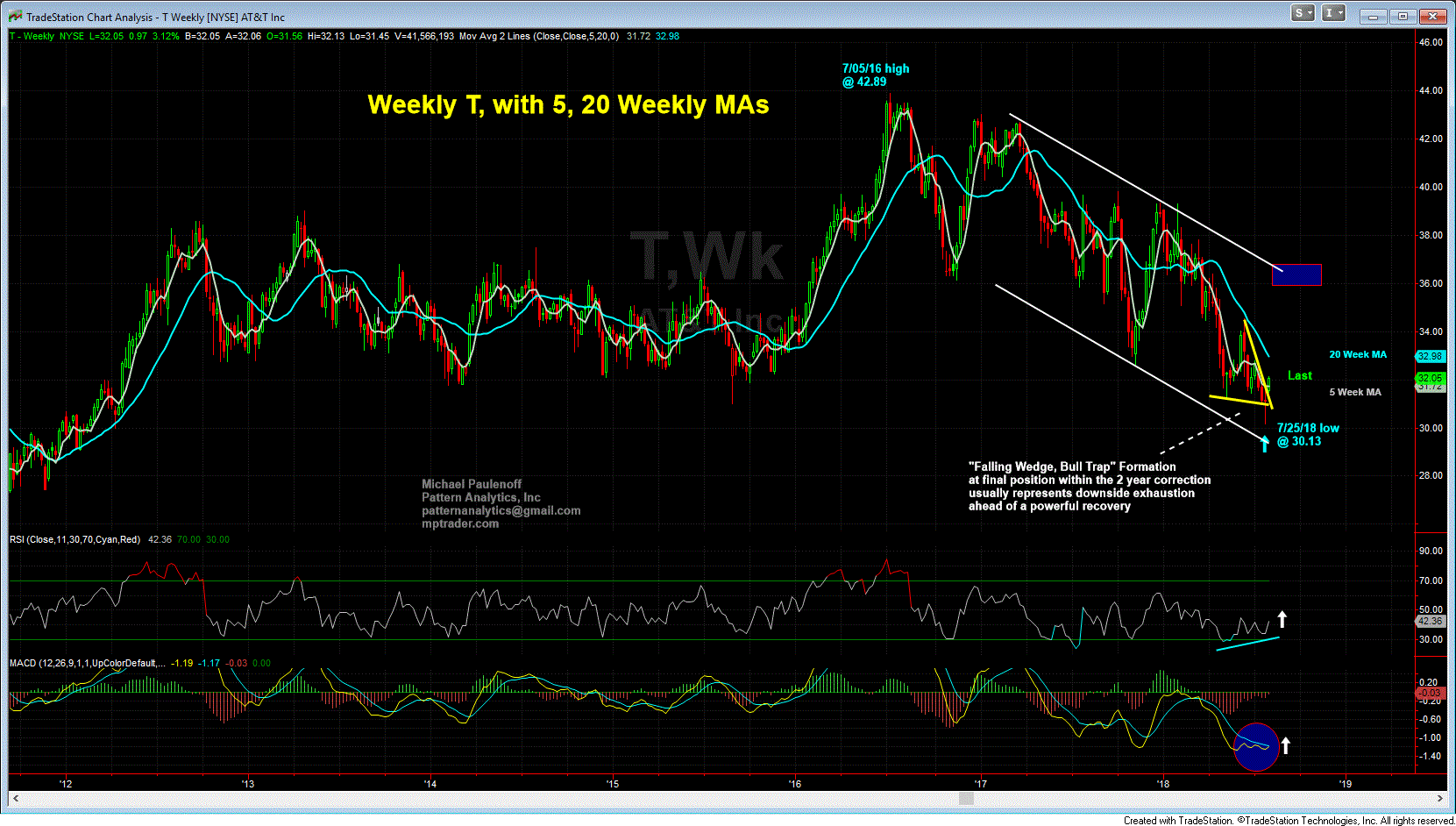 7 30 18 T Weekly GIF