TBT Following Preferred Technical Script
TBT (longer term Treasury YIELD)-- let's notice that TBT has pressed into a very important support zone from 38.40 (20 DMA) to 37.60 (prior pullback low), which we discussed yesterday.
So far, the pullback is following my preferred near term technical script, with TBT's weakening over of a near term overbought condition, and perhaps in sympathy with some flight-to-safety concerns (EM, Turkey, stock market weakness).
As of right now, I my pattern and momentum work tell me to view the most recent upleg from 35.87 (4/02) to 39.73 (5/17) as completed, which has been followed by a correction that so far has pressed to today's low at 38.38. While I doubt the pullback is over, I am not expecting additional weakness to break and sustain beneath 38.00-37.75 prior to the initiation of a new upleg.
What will be the catalyst for another upleg? I really don't know, but since no one is expecting any inflation, my sense is that there is a "reality check" data point approaching that will get the inflationary juices flowing again, and which will put the Fed into a bit of a quandary. Last is 38.45/46 MJP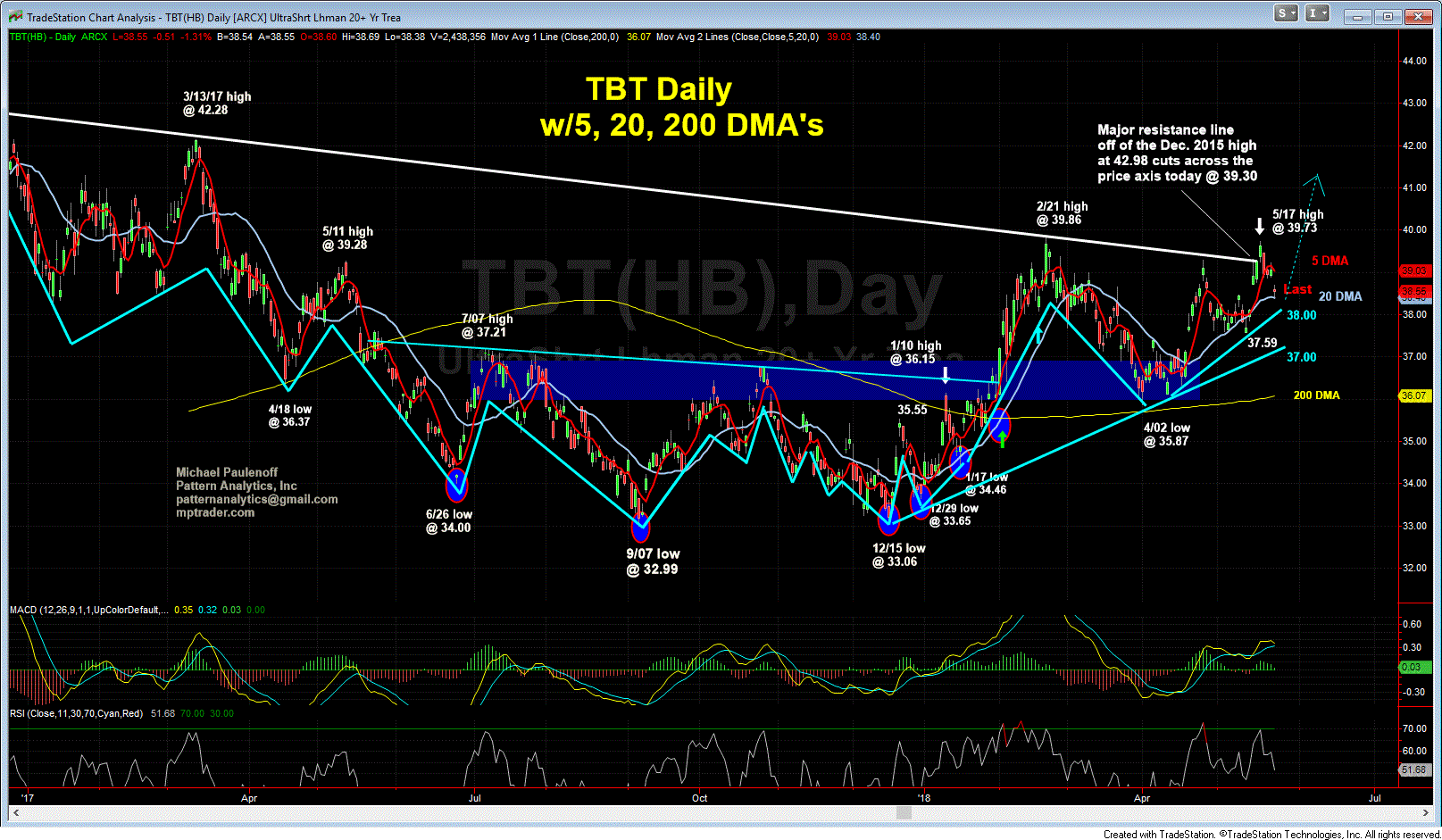 5 23 18 TBT Day GIF