TEVA Turns Up, Heads into a Secondary Recovery Rally Phase
Both my near and intermediate term work on TEVA argue strongly that today's strength initiates a secondary recovery upleg in the aftermath of the bear phase from the Aug. 2015 high at 72.31 to the Sep. 2017 low at 15.22.
The first recovery upleg occurred from 9/06/17 at 15.22 to the 9/13 high at 20.10. TEVA has been digesting the 32% recovery rally from 9/12 for the past three week, until today's surge, which has the right look of upside continuation off of the 9/06 low, and projects to a 22-23 target zone.
Let's notice that TEVA's digestion period held support right at both the 5 and 20 DMA's, which now have turned up, and have provided the launch-pad for the budding next upleg.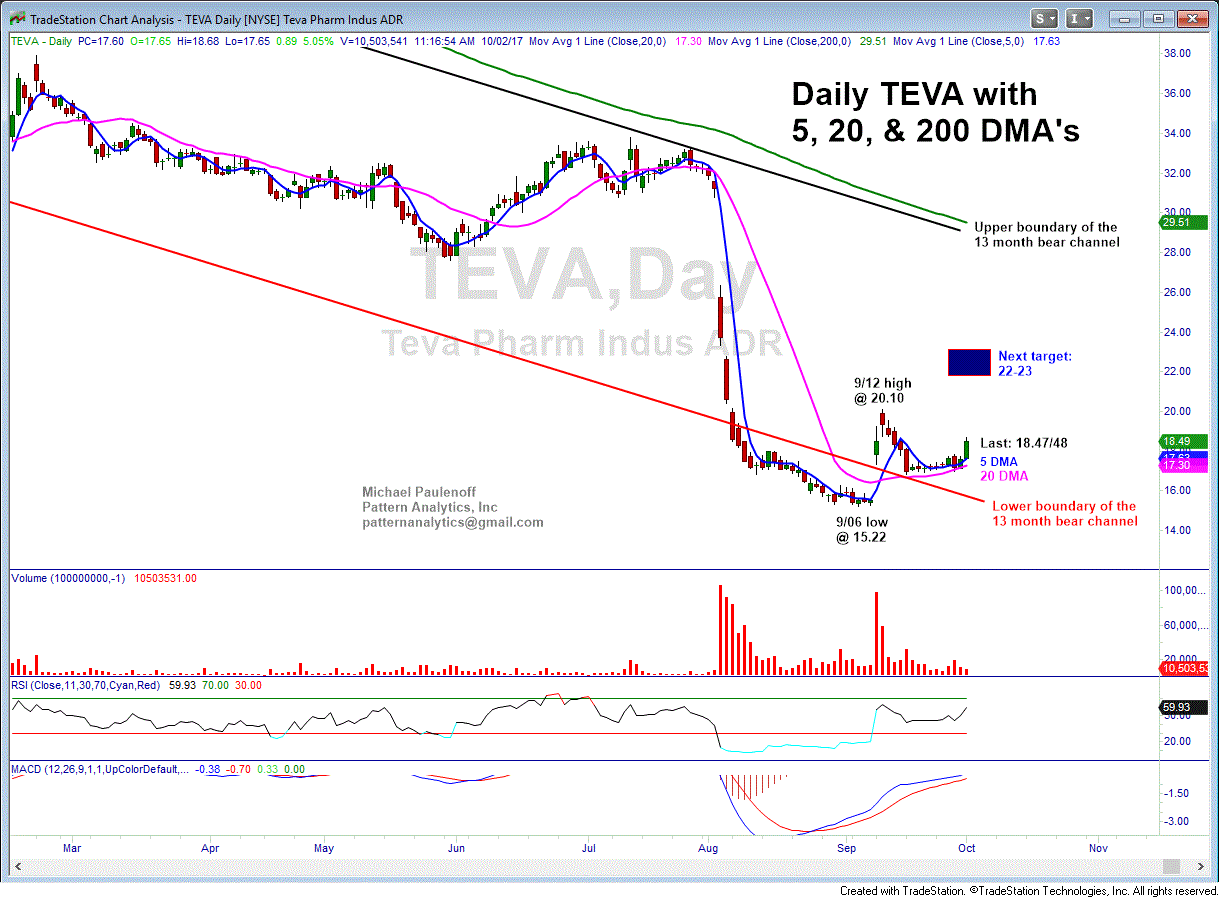 10 02 17 TEVA day GIF