TGT Positive Reaction To Earnings
TGT is up nearly 11% in a very positive reaction to earnings (released earlier this AM). The vertical spike to a high of 232.30 from yest's close at 199.77, and from last Thurs. low at 182.50 has recovered 50% of the entire correction from the Nov. 2021 ATH at 274.23 to last week's low at 182.50.
Technically, in the aftermath of a CONFIRMED (by Momentum) new corrective low at 182.50, my work argues that this very positive reaction to earnings will prove to be an intervening sharp rally that separates two distinct downlegs within a larger, incomplete multi-month corrective process.
For my scenario to prove reasonably accurate, TGT will have to struggle to climb and to sustain above 240 in the upcoming hours/days, and after the current sharp recovery rally is exhausted, will pivot to the downside into a retracement of today's entire advance.
In other words, my work is expecting current strength to represent a "sell-the-news" reaction rally ahead of a resumption of weeks and months of dominant corrective weakness... Last is 221.98 off of a knee-jerk algo spike high at 232.20...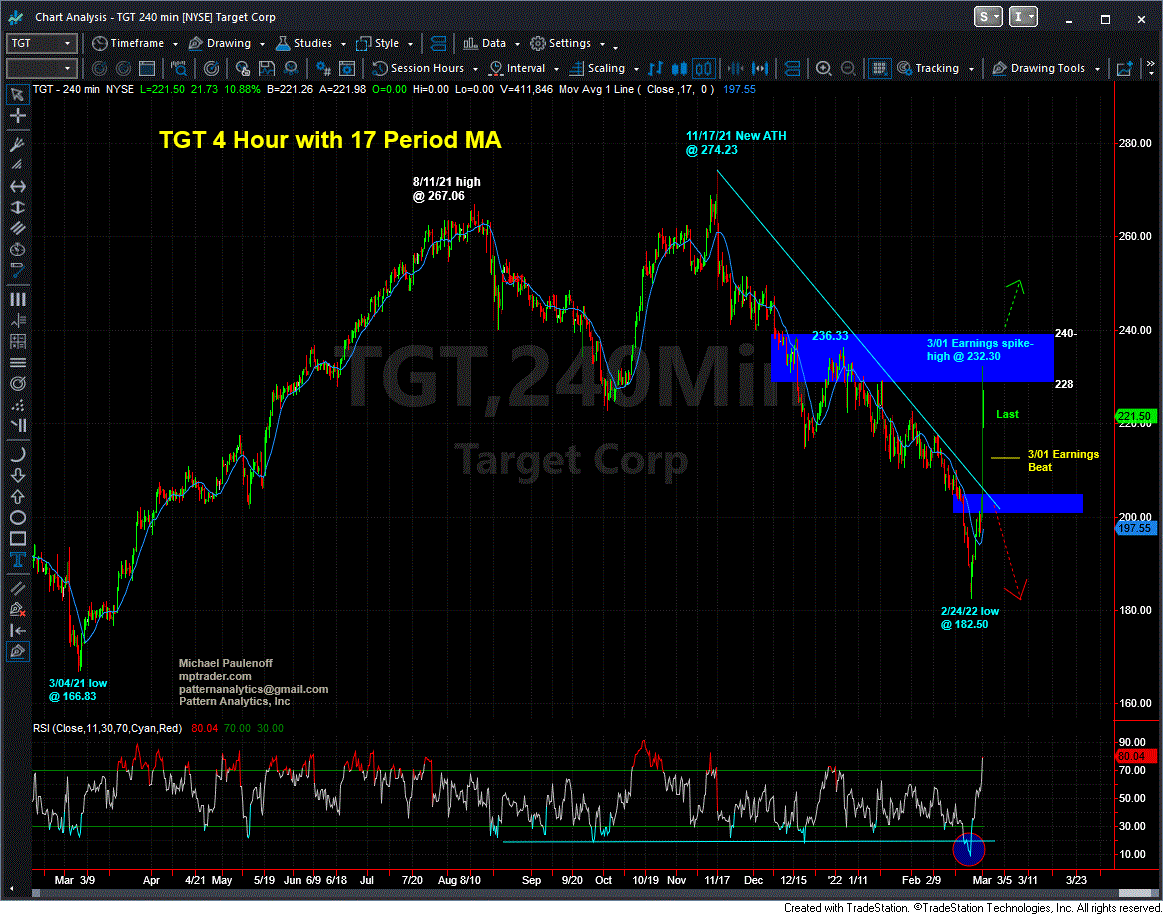 3 01 TGT 810 GIF