Yesterday and early today we discussed the overbought conditions in the TBT, which is ripe for a rest-pullback into the 38.10-37.50, and possibly lower, into the area of the Feb. upside breakout zone at 36.80-37.00 if the selling pressure has a strong catalyst.
The enclosed daily chart of the TLT shows the opposite set up-- conditions conducive to a recovery rally from 119.00 to 121.50/90.
Both these set ups suggest that the reaction to tomorrow's CPI will be muted, or in other words, the CPI headline in an of itself will be a "disappointment," or show that inflation remains very subdued based on January figures...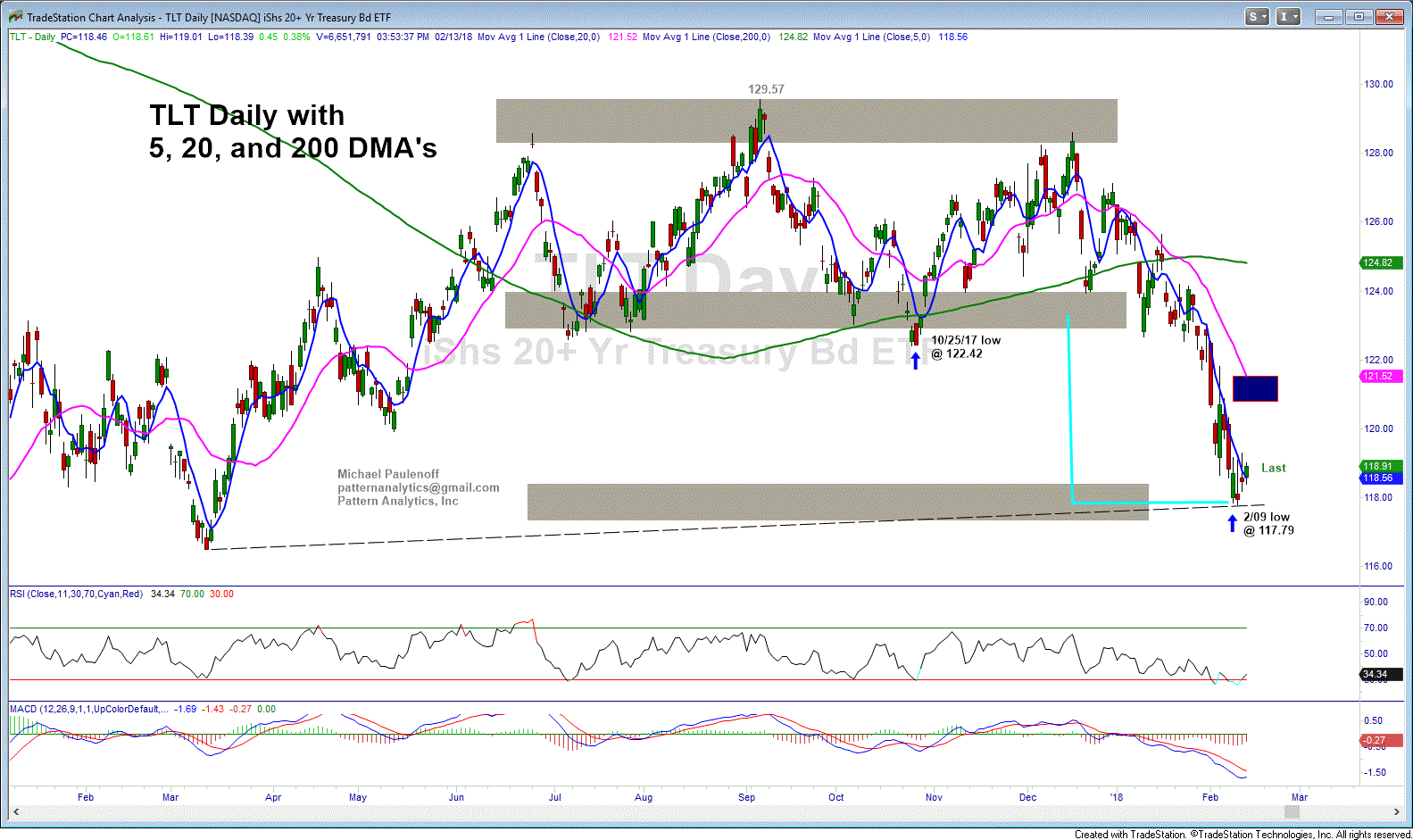 2 13 18 TLT Day Close GIF