TSLA & NFLX Press Lower After Earnings Releases
Good Thursday Morning, MPTraders!  July 20, 2023-- Pre-Market Update: What do my technical setups look like in TSLA and NFLX after last eve's earnings reports? 
TSLA is down about 3.8% this AM. The stock pressed to a post-earnings low at 275.79, which so far has contained the decline from yest's high at 299.29 (see my attached chart), BUT structurally, the 7.9% post-earnings haircut does NOT look complete on the downside. At the moment, unless TSLA recovers above 290, my near-term pattern work argues for lower reaction lows closer to 265, which is the optimal target zone from where TSLA could/should start to attract renewed buying interest... Last in pre-market is 280.10... 
As for NFLX, it is down about 6% in pre-market trading. In reaction to earnings, NFLX first spiked to a 19 month high at 495.00, but then pivoted to the downside into a nosedive that hit a post-earnings low at 430.41 (-13% from the high). NFLX has since recovered to 450-451 in this AM's pre-market. My attached chart setup argues that NFLX has unfinished corrective business on the downside into the 417 to 411.50 support zone, where I am expecting renewed buying interest. Only a break below 411.50 will leave NFLX vulnerable to a still deeper correction into the 400 to 375 intermediate-term support plateau, where strong buying should emerge... Last is 451.45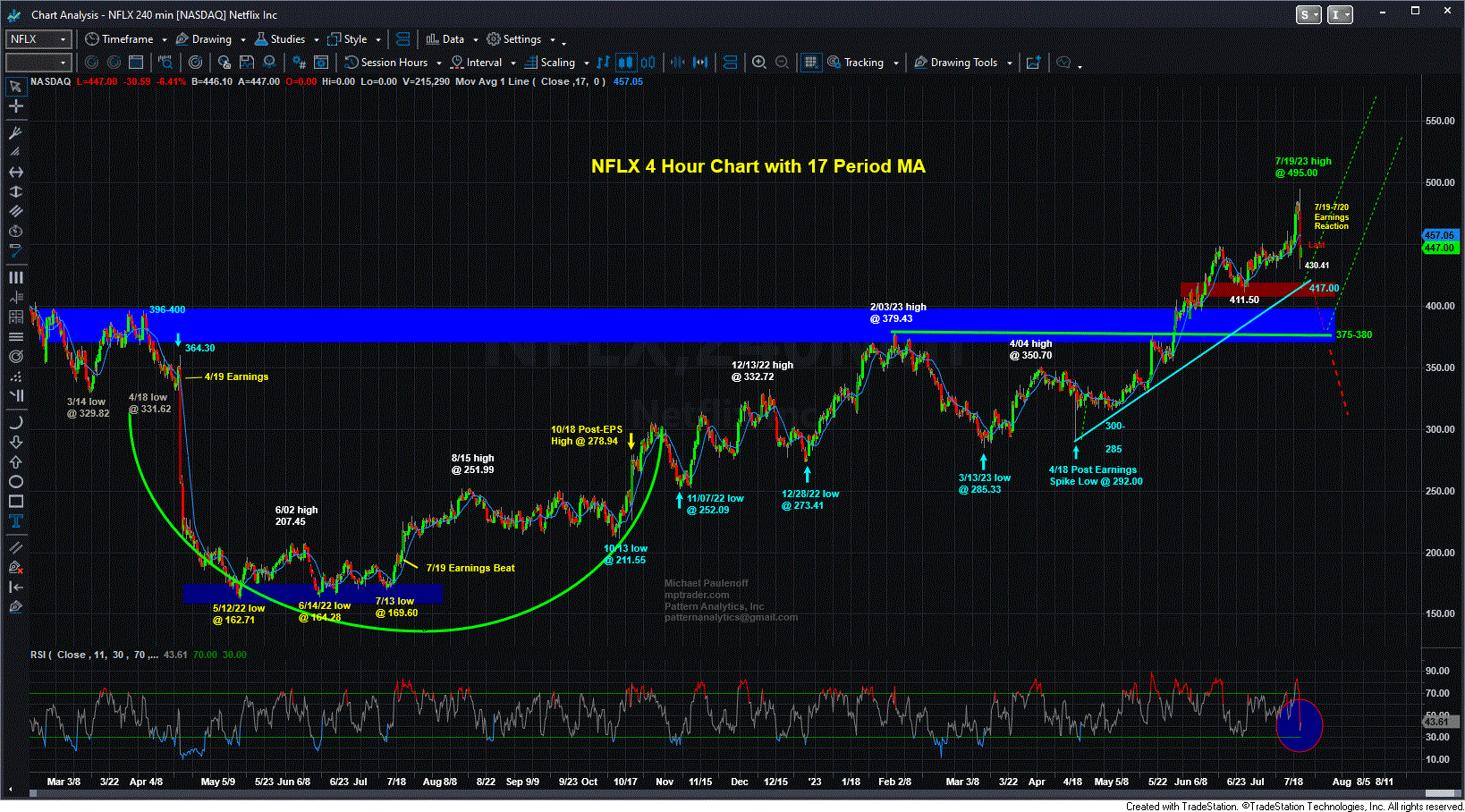 Today's high-profile earnings reports...