The Dollar Remains in a Precarious Technical Set-Up
The daily chart of the USD ($DXY) fascinates me largely because of its quiescence all through August, a time of constant political and geopolitical uncertainty. Despite reaching extremely oversold conditions as well, the USD has been unable to embark on a meaningful recovery rally, leaving it in a potentially precarious technical position.
In that the dominant trend has been down for all of 2017 so far, the August action has the form of a bearish digestion period ahead of downside continuation. Should such a scenario unfold, DXY will be vulnerable to a break of critical multi-month support at 92.00-91.90, and at risk of a vertical nosedive to 85.00 next.
Who cares? Well such a downward spiral in the USD could be inflationary, could impact the long end of the yield curve (higher), which just might alter some equity allocation models (back into the "safety" of Treasuries)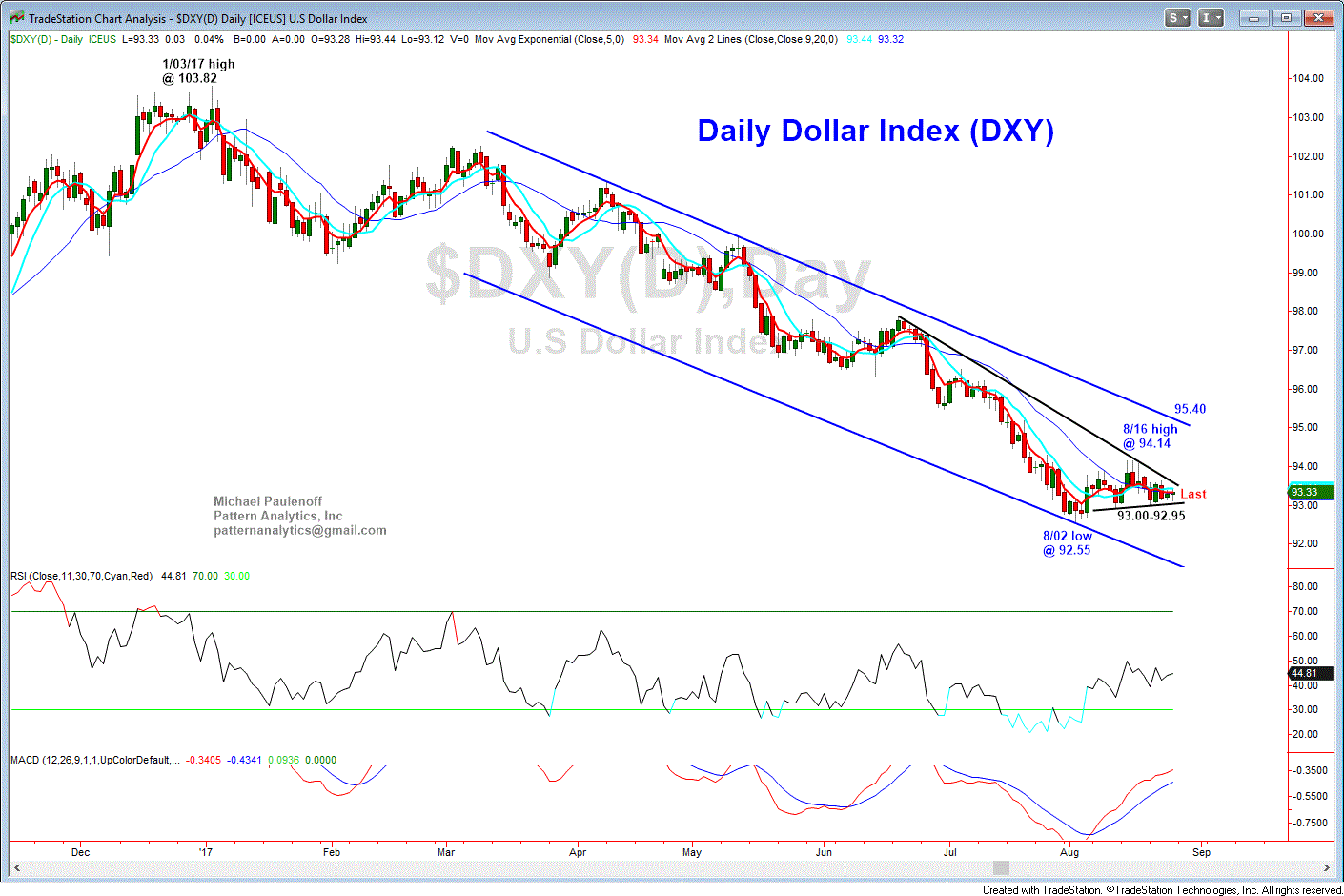 8 25 17 DXY Day GIF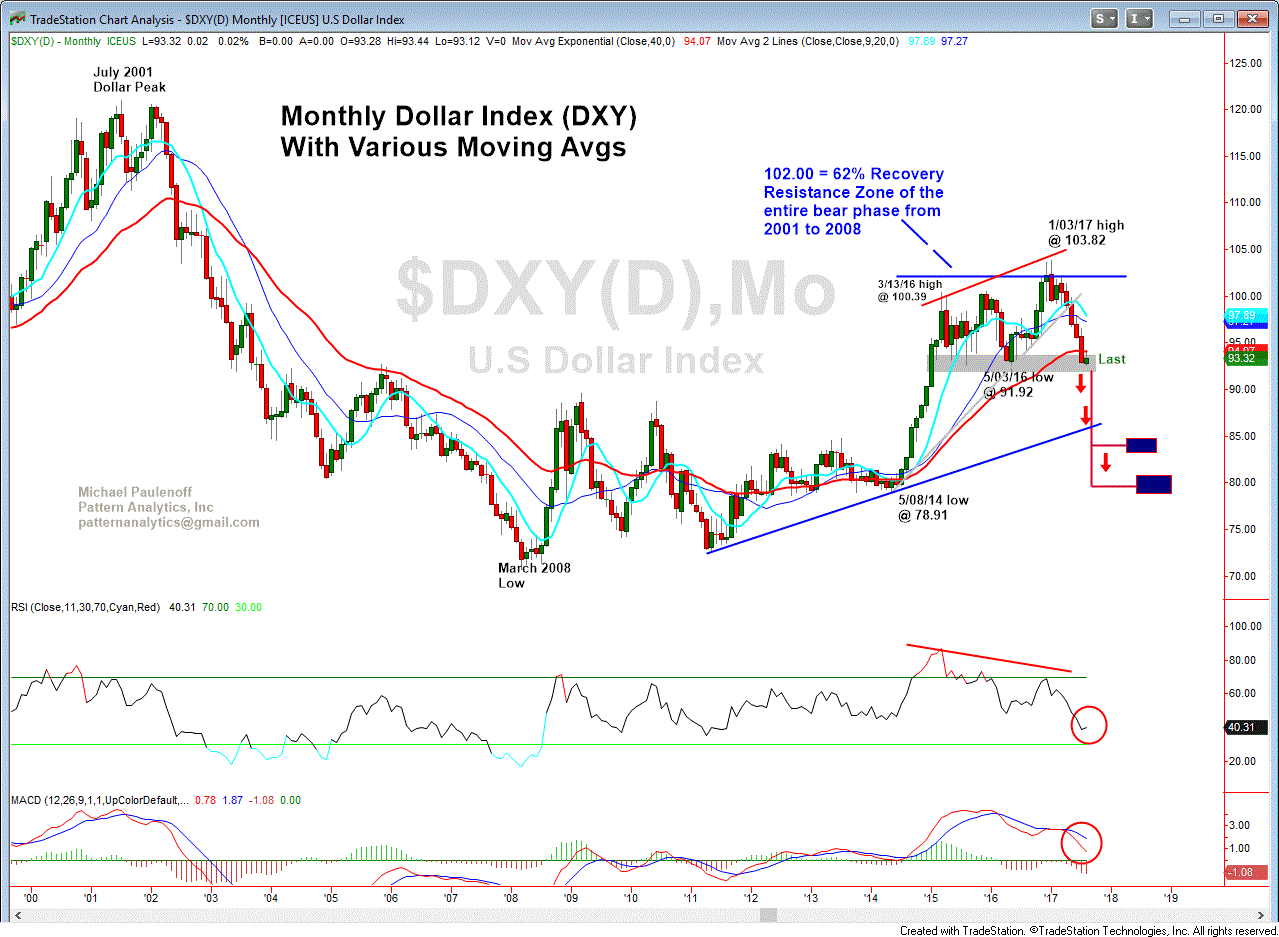 8 25 17 DXY Monthly GIF