The Gold Miners Continue to Out-Perform the Major Indices
ABX (GDX)-- For any of us beleaguered fans of the Gold Mining Sector, it is both shocking and encouraging that ABX continues to outperfom the major market indices and ETFs. We have become so conditioned to bashing of the gold miners any and every time the major indices sell off, and conversely, we are also conditioned to gold miner under-performance when the major indices are ripping to the upside.
The attached chart hints that ABX is nearing the completion of an Oct.-Dec. high level bullish digestion period prior to launching into a new upleg that extends the bull phase off of the Sep. low at 9.53 through resistance at 13.60-13.80 in route to 15.59016.00 initially.
Perhaps finally, the Gold Miners will regain some respect and some traction within a larger, treacherous, uncertain, and increasingly chaotic eco-political environment that at some point will put a premium on precious, hard assets. Our Model Portfolio is long ABX at 13.02 from 11/16/18... Last is 13.41/42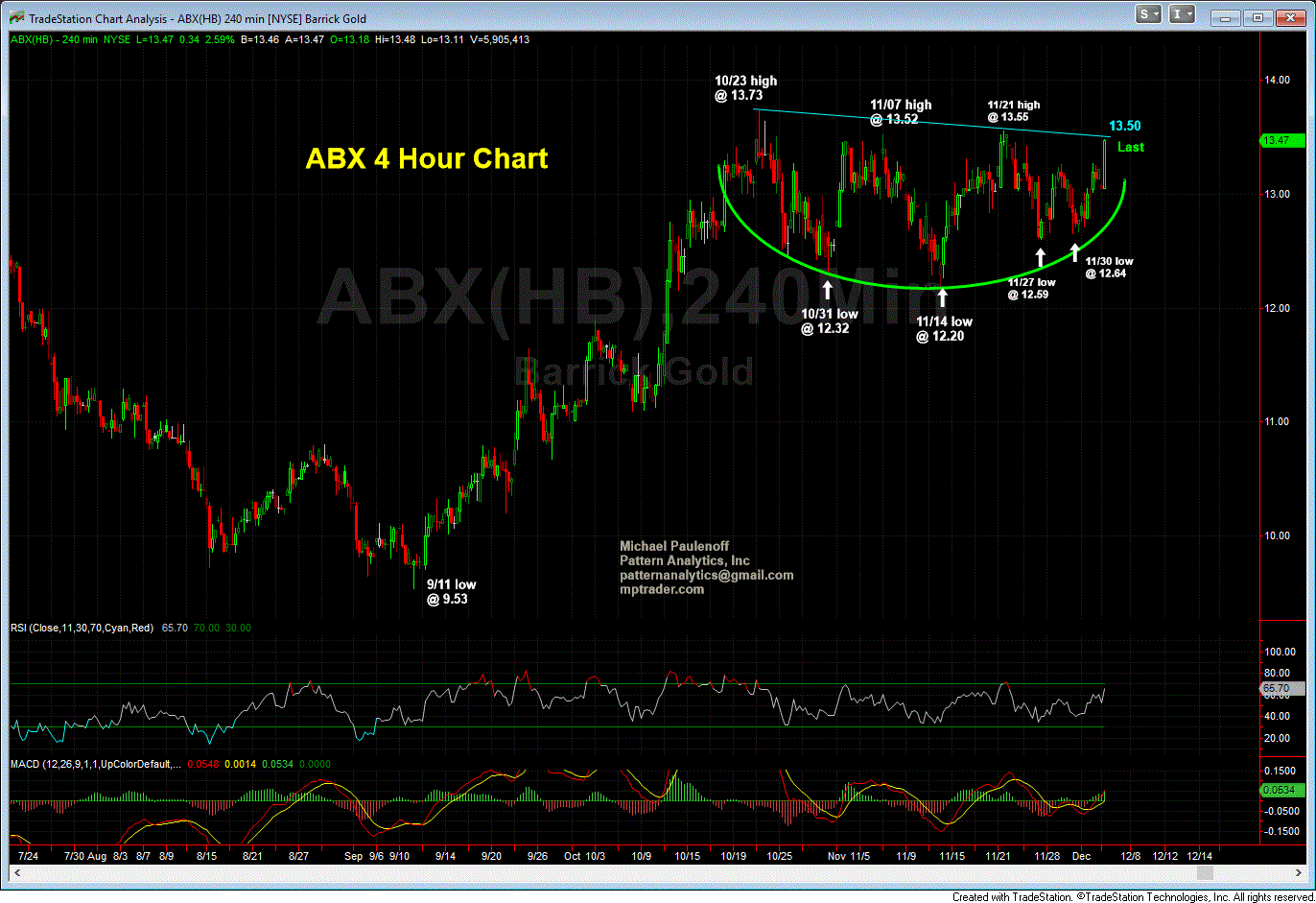 12 06 ABX GIF