The MSFT Technical Set Up Heading into Earnings
MSFT-- from a near term technical perspective, all of the action since the end of July has carved out a high level bullish Coil formation (see attached 4 hour chart). Such a formation atop an underlying uptrend argues strongly for upside continuation. With the integrity of the near three month Coil still intact just 2-1/2 hours prior to the earnings report, we should give the benefit of the doubt to a likely positive upside reaction to MSFT's report. Should such a scenario emerge, MSFT will thrust out of the Coil to a measured upside target zone of 150 to 153, or 10% to 12%.
If we look at MSFT from a longer term perspective (see my attached Weekly Chart), we can see that the Coil pattern sits atop a very mature uptrend that exhibits WEEKLY Momentum divergences which warn holders of long positions that the 4 year, 2 month bull phase could be laboring in a state of near exhaustion at this time.
When we view my 4 hour timeframe together with my Weekly chart, three conclusions emerge: 1) that MSFT's quarterly results need to exceed expectations to thrust prices to the upside on a sustainable basis to correct the Momentum divergences... 2) that any results short of "nearly outstanding" likely will be used as a sell-the-news opportunity... and 3) that an inability of MSFT to thrust and remain above the prior all time high at 142.37 will leave the pattern vulnerable to a possibly acute bout of selling pressure that will point to a breach of nearer term support levels at 133 and 130, in route to a 116-121 target zone.
Bottom Line: caution is the word heading into MSFT earnings, especially if it pops to a new all time high above 142.37, but is unable to sustain the gains... Last is 136.24/25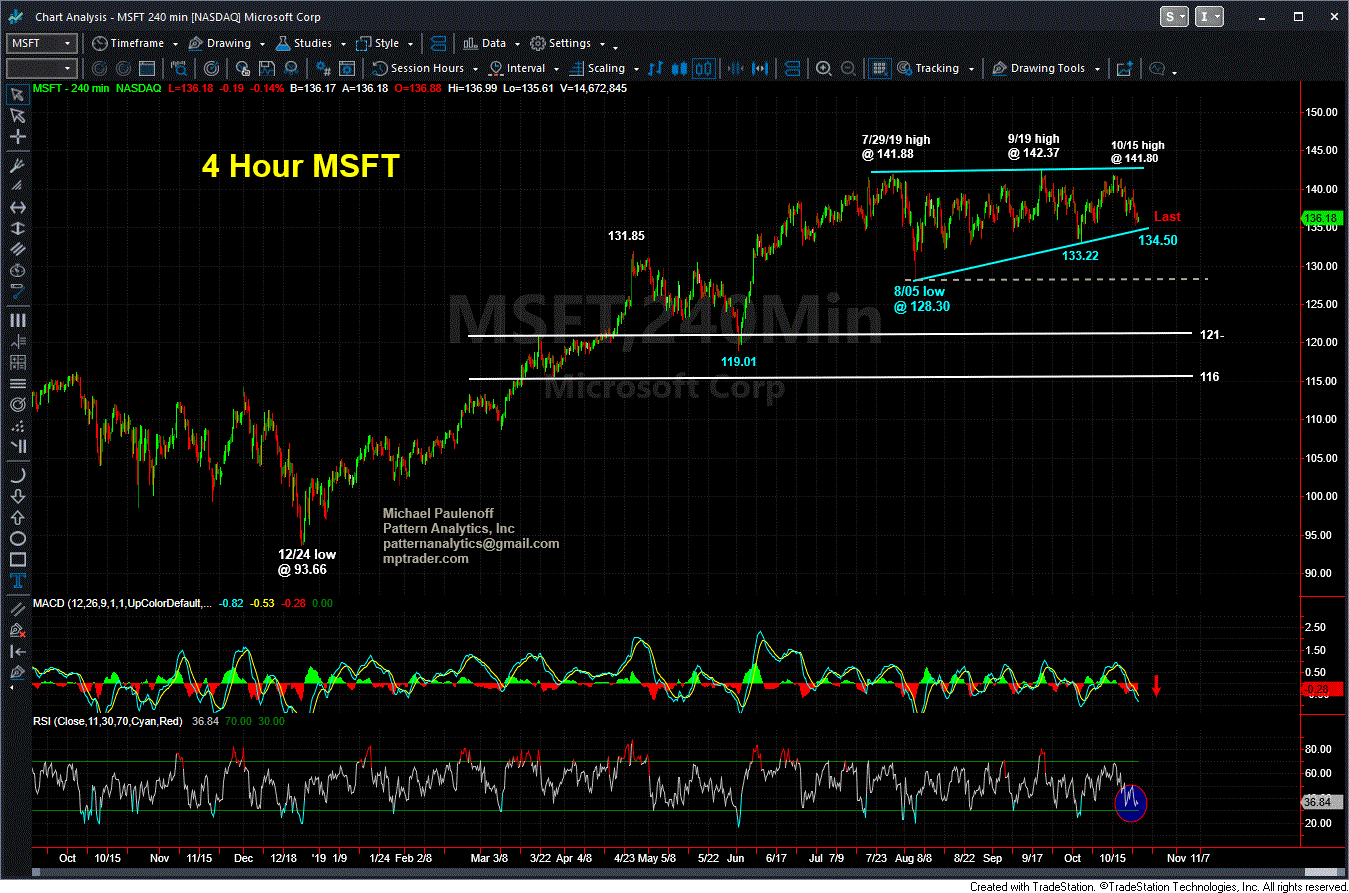 10 23 MSFT 4 Hr GIF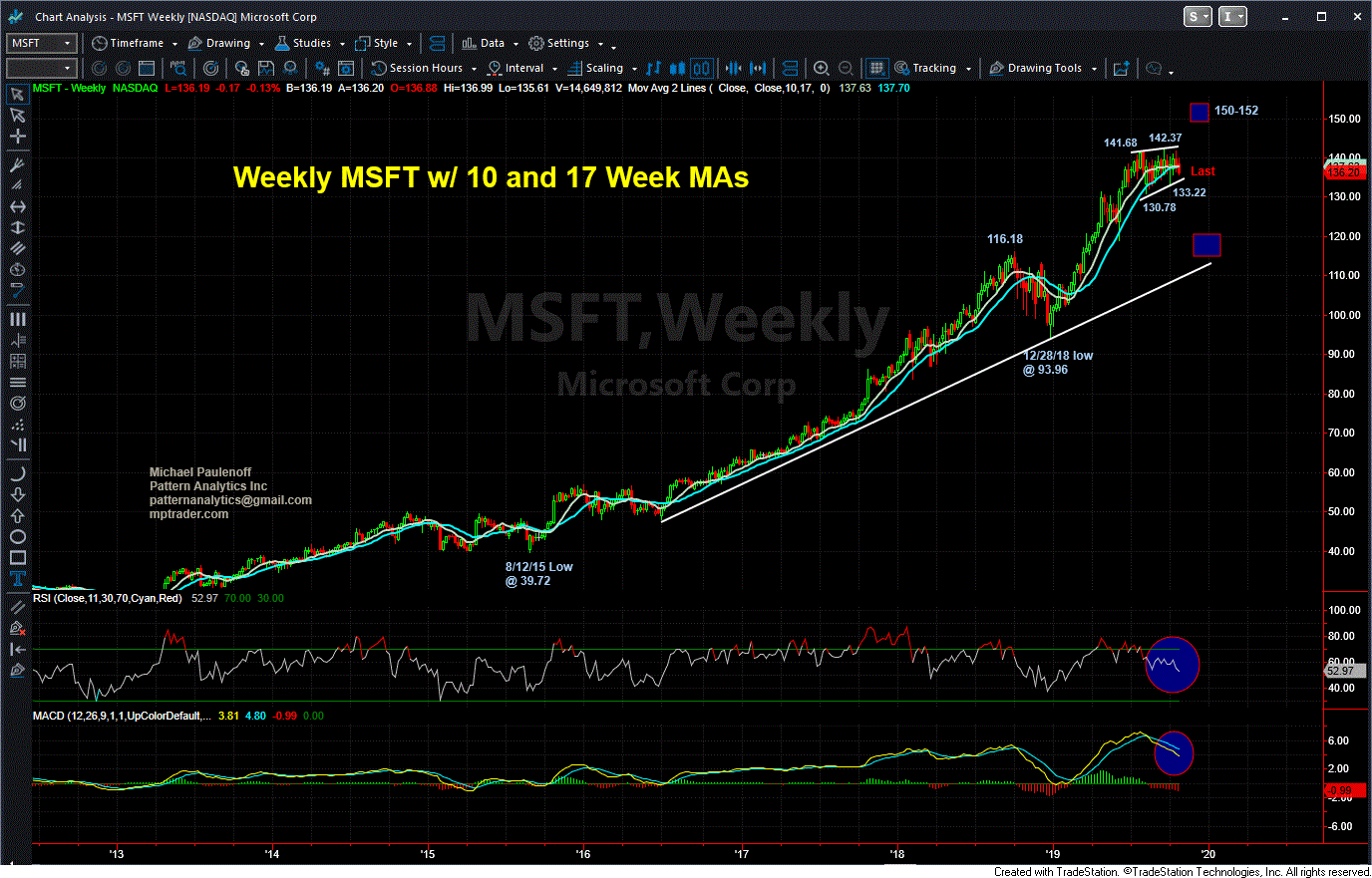 10 23 Weekly MSFT GIF