The Precious Metals Complex is Rumbling Again as DXY Rolls Over
NUGT-- hit a new corrective low at 25.60 yesterday, off of its 9/04 high at 45.14, a 42% decline from the high, which also represents a 60% correction of the entire upleg from the Oct. 2018 lows at 11.80 to the Sep. 2019 high at 45.14. On both counts, the 42% correction, and the 60% retracement of the prior upleg, NUGT hit a price level that could attract new buying interest.
As fate would have it, NUGT reversed sharply (so far) off of yest.'s low at 25.60, and has climbed today to an intraday high at 29.24, which could be the initiation period of a budding new upleg. To confirm that a significant low has been established, NUGT needs to claw its way above resistance lodged between 30 and 31.
A sustained climb above 30-31 will trigger new buy signals in my work. Failure to do so, however, will keep NUGT in the grasp of the post-9/04 corrective pattern, and as such, still vulnerable to another loop down that has targets at 24.00 to 23.60, and if violated, down to the 20.00 area, where I will be expecting upside reversal price action...
US Dollar (DXY) could become a factor that supports higher precious metals complex prices. DXY is leaning on an important support line as we speak... Last in NUGT is 28.80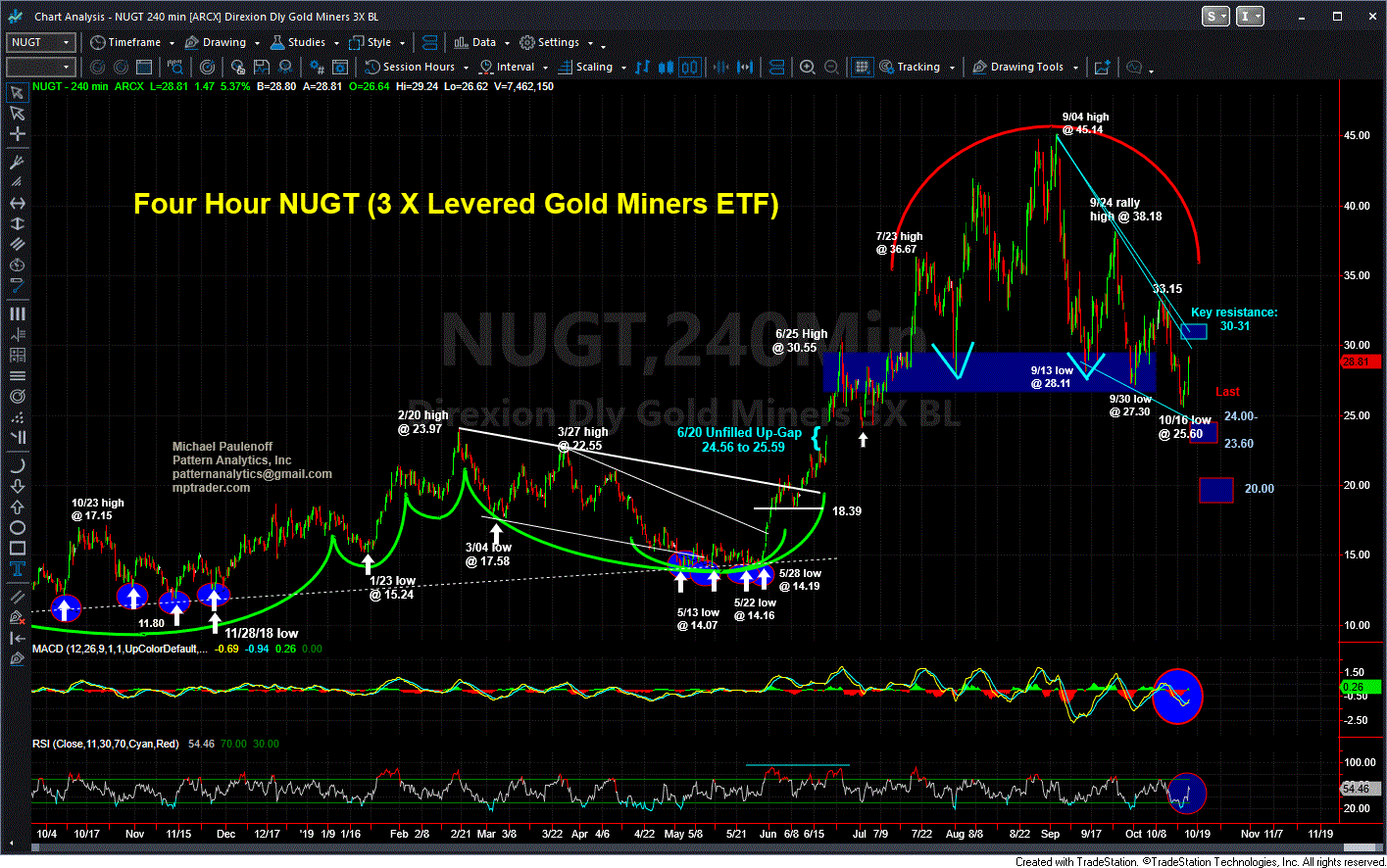 10 17 NUGT 1215 GIF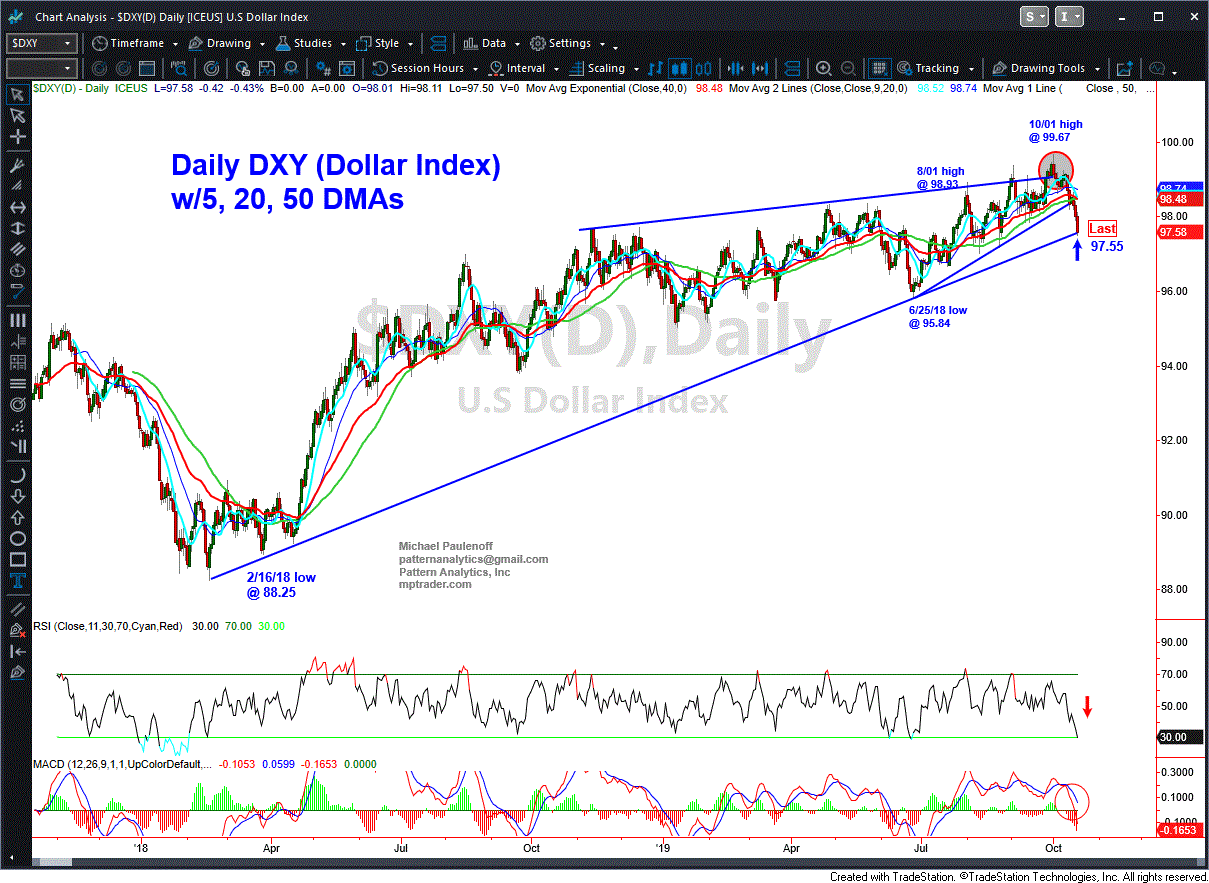 10 17 DXY Day 1230 GIF