The Reaction to Tomorrow's Jobs Report Has the Potential to be a Watershed Event for the Financial Markets
Thursday, January 6, 2022-- Mptrader Out Front: Interest Rates:
Bottom Line after the Fed clued us in loud and clear from its December FOMC Minutes: If the powerful 2-1/2 year bottom formation that has developed on my Weekly Chart of 10-year YIELD fulfills its upside destiny and potential, then this week's thrust from 1.51% initiated a new upleg within the base that is heading for a test and hurdle of the March 2021 high at 1.77%, in route to a confrontation with a multi-year resistance "Neckline" that if (when?) taken out, will trigger upside targets of 3.00% and 3.60% thereafter.
A stronger than expected Jobs Report (tomorrow AM) is the next YIELD catalyst that could spark the move toward's 2.00%, which will send bond prices reeling further to the downside (see my attached Chart of TLT).
Only a sustained climb above 144.40 in TLT will provide a stay of execution of the bond market... Last in 10 year YIELD is 1.75%... Last in TLT is 142.42
In that 10 year YIELD is bottoming in the aftermath of a 38 year bear market (15% to 0.35%), I am open-minded and giving the benefit of the doubt to a powerful "recovery rally" in YIELD to 3.5%-5.00% in the months and years directly ahead... MJP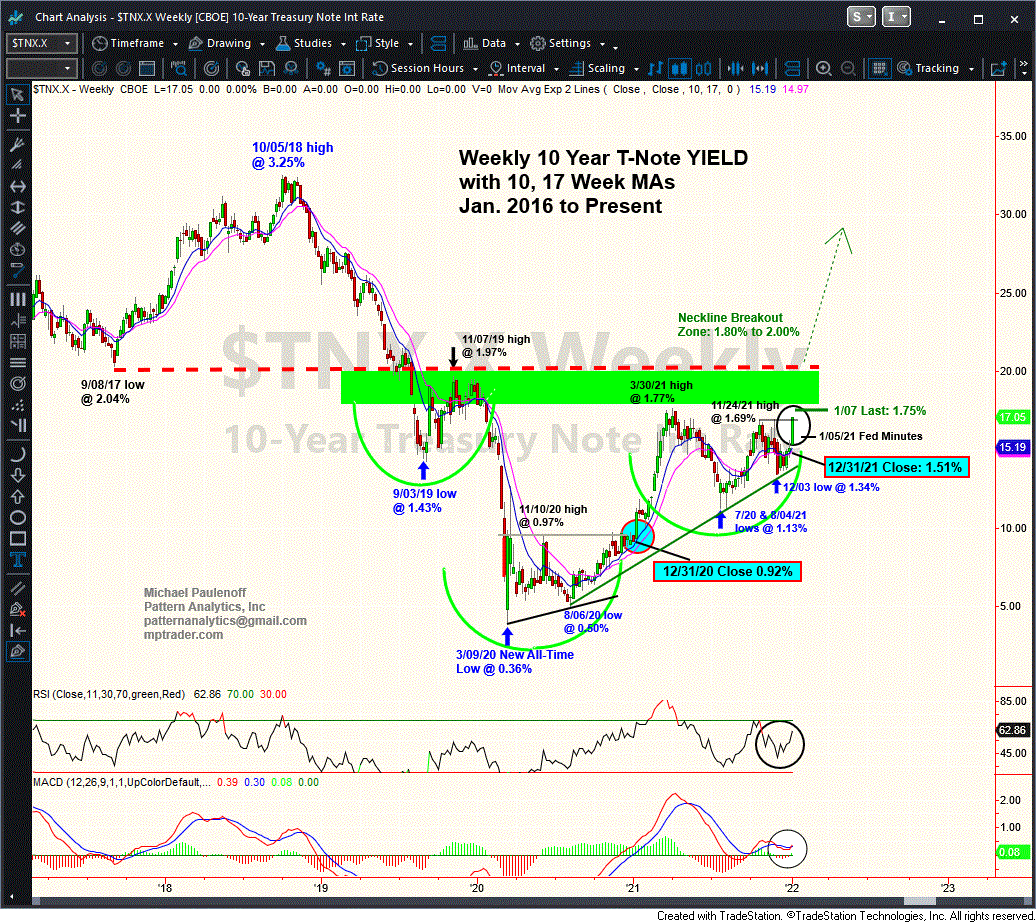 1 06 Weekly 10 Year YIELD 8 GIF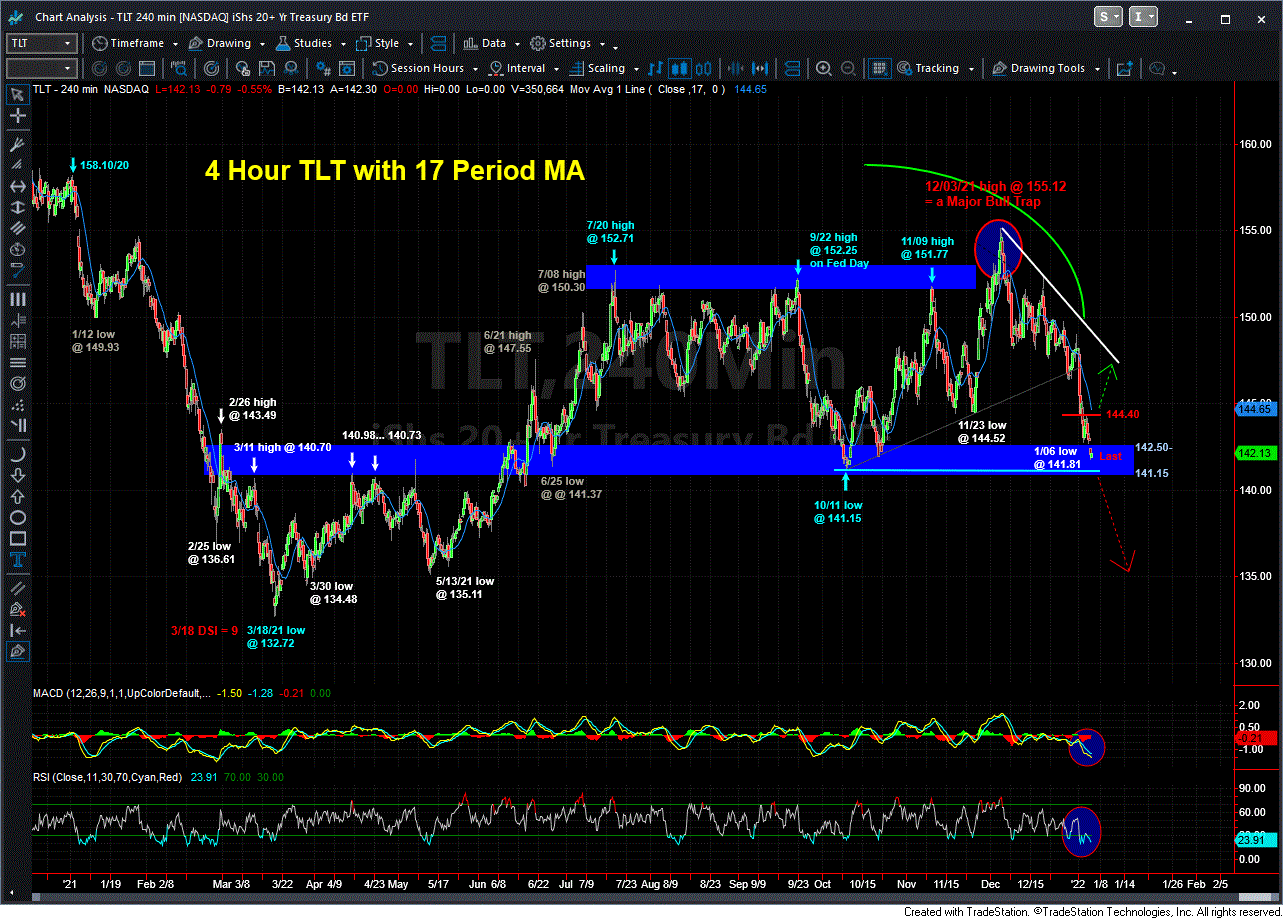 1 06 TLT 4 hr 8 GIF