The Steel Sector is on the Move
The Steel sector is on the move today, either because US and global growth actually are accelerating, or the market continues to anticipate some sort of import restrictions, or BOTH.
In any case, let's notice on my daily chart of AKS (AK Steel) that the price structure has carved out an August rounded near term bottom formation between 5.00 and 5.40, and has emerged today from the base towards a confrontation with a major, 9 month resistance line that cuts across the price axis in the vicinity of 6.00. If AKS can hurdle and sustain above 6.00, it will trigger projections into the 6.90-7.00 area next.
My near AND intermediate term technical work has a powerful-enough set up to take out 6.00, in route to 7.00.
What exactly will be an underlying fundamental bullish catalyst to support technical set up is anyone's guess-- tax cuts, strong growth, tariffs, a voluntary reduction in production (dumping) by the Chinese-- but my technical set up is warning us that something positive is cooking in the steel names...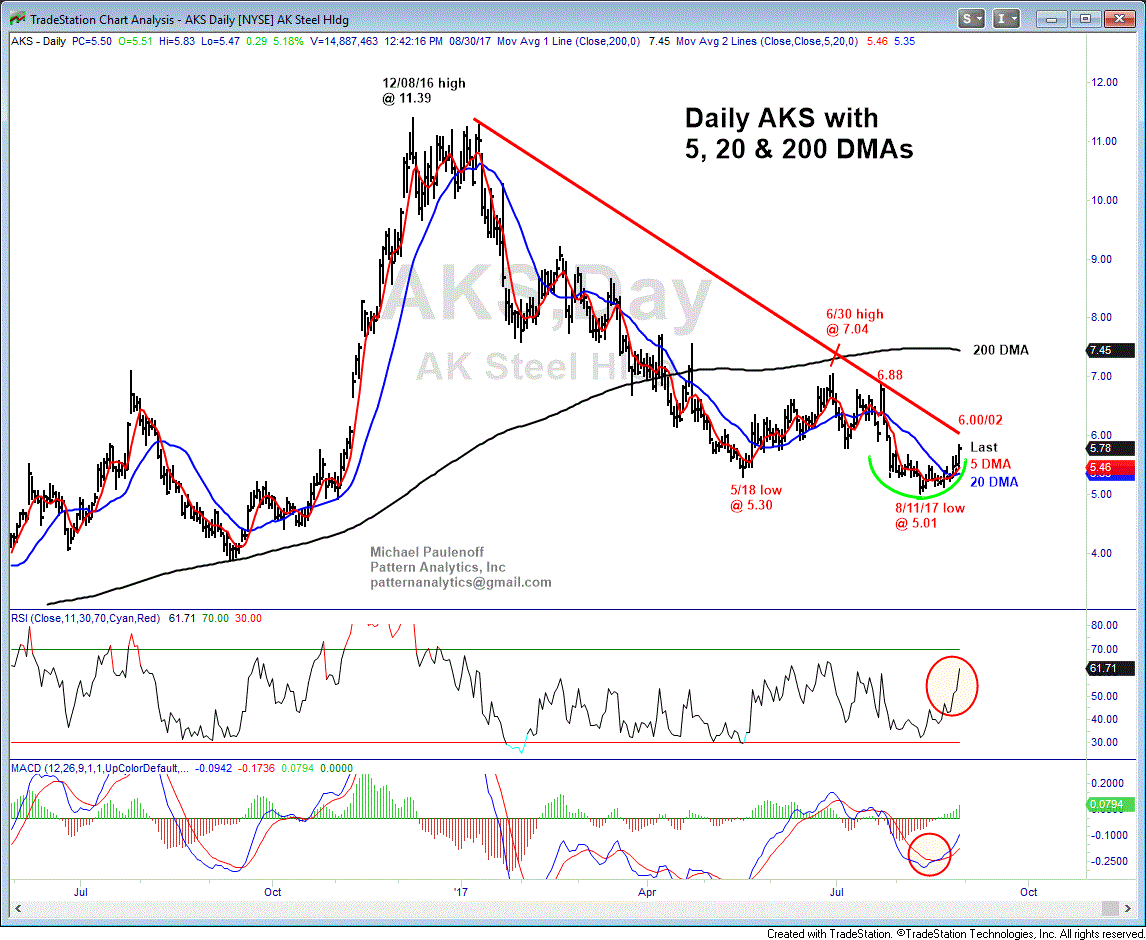 8 30 17 AKS Day GIF