UVXY Rally Argues for Lower SPX Prices
UVXY-- once again is pushing up against multi-month resistance (7 month to be exact), amid an extremely impactful accumulation pattern that if unleashed, will project upside potential to targets at 90-93 and if taken out, to 105-110 thereafter. The UVXY set-up argues for considerably lower S&P futures prices, right as investors gain confidence that "the Fed will do the right thing, which will support the markets."
At this juncture, only a decline that breaks and sustains beneath nearest support at 65.00 will temporarily neutralize and stall the pent-up inertia exhibited by UVXY.
Last is 70.68/69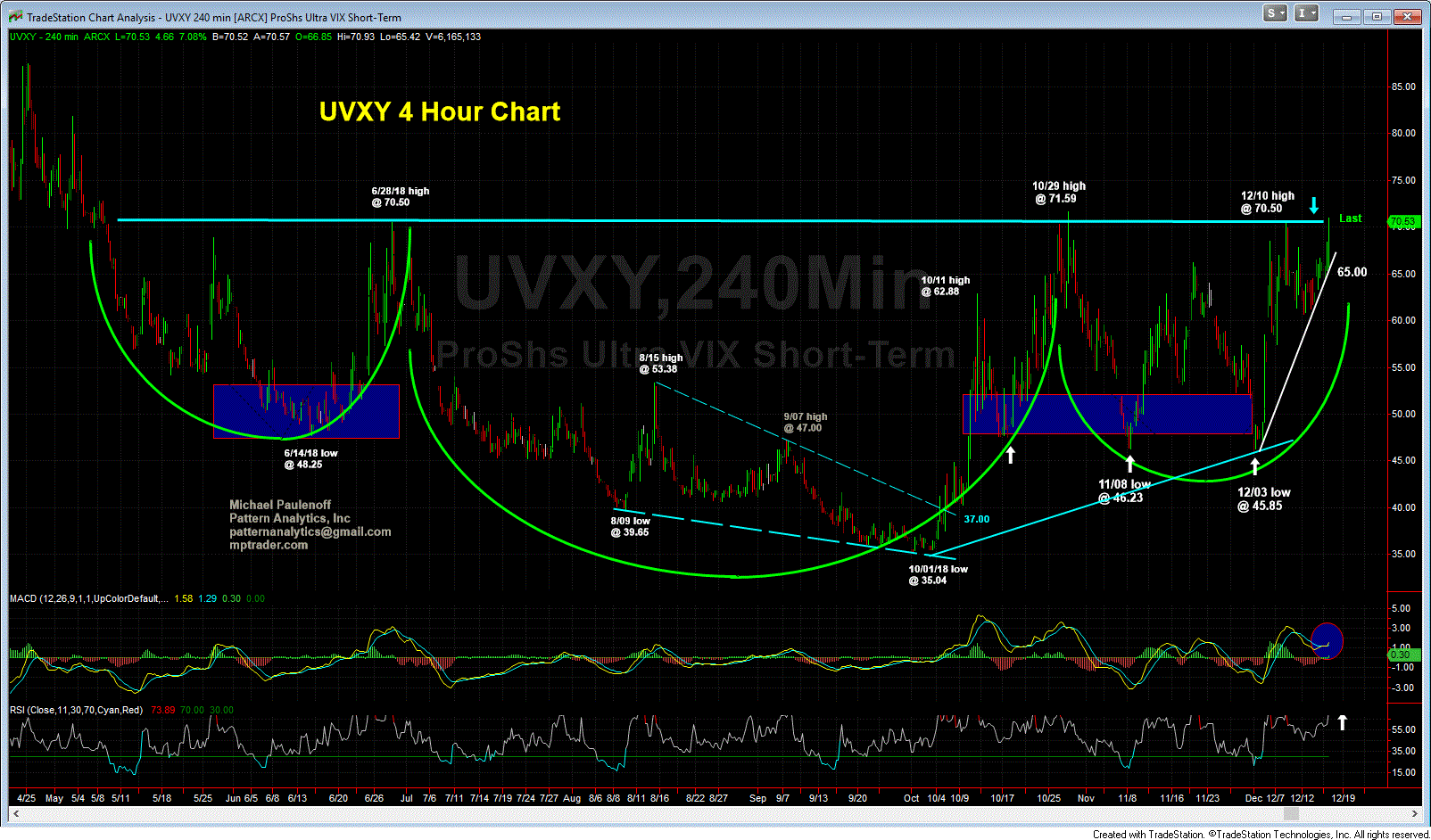 12 17 UVXY 210 GIF