UVXY Showing Preliminary Signs of Bottoming
UVXY has the right look of a price structure that is attempting to bottom after a sharp negative period. That said, however, for the time being, I am linking the juxtaposition of SPY with its declining 20 DMA, now at 274.11, and the likelihood of a bottom in UVXY.
If SPY manages to hurdle and close above the 20 DMA, then UVXY will be hard-pressed to remain in and around 17.00, and will point towards another retest of last weeks low at 14.94.
Last in SPY is 273.56.
In other words, from a strategic perspective, it is ok to be long UVXY unless and until SPY climbs above its 20 DMA, which will trigger warning signs for the UVXY position...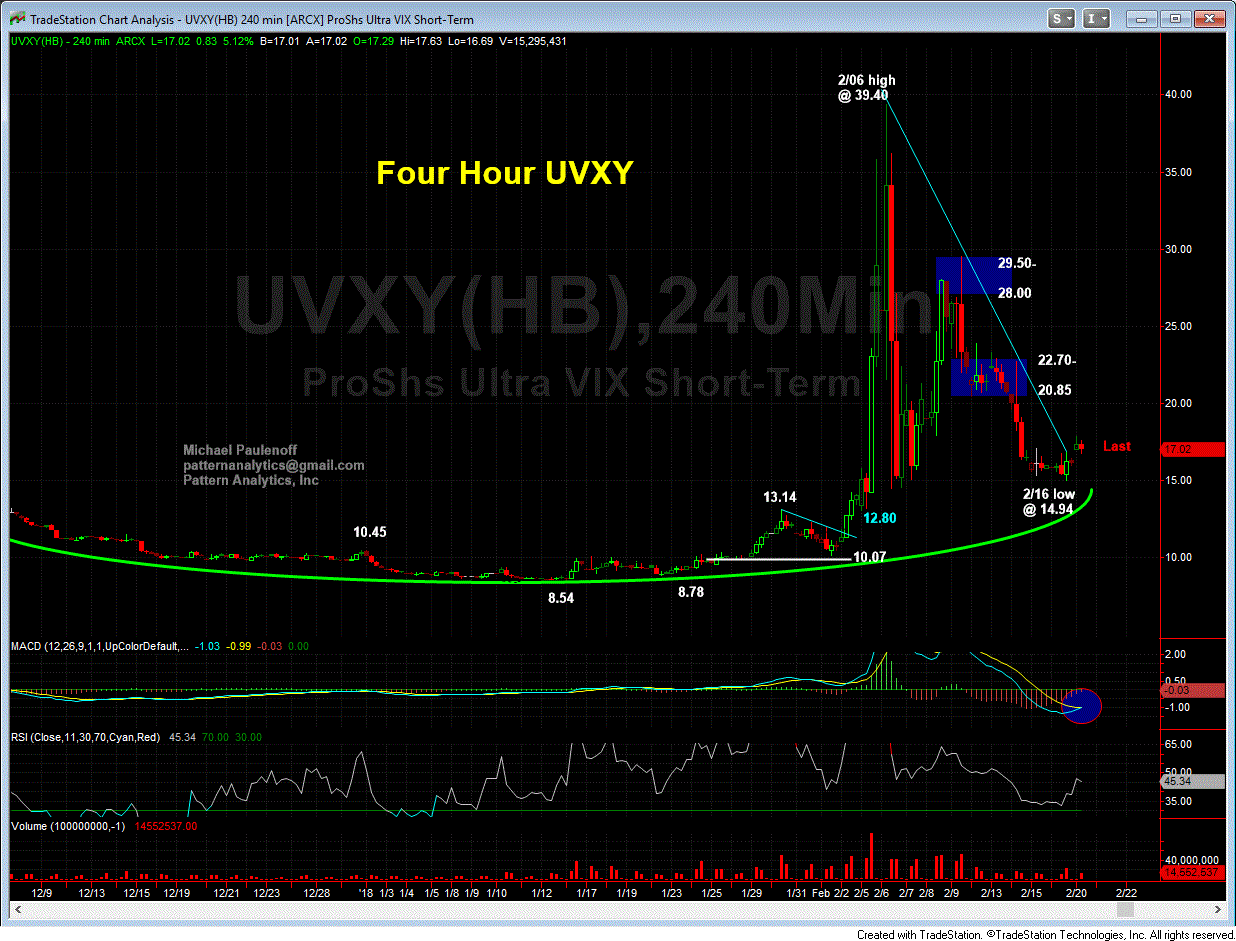 2 20 18 UVXY 4 hr Noon GIF